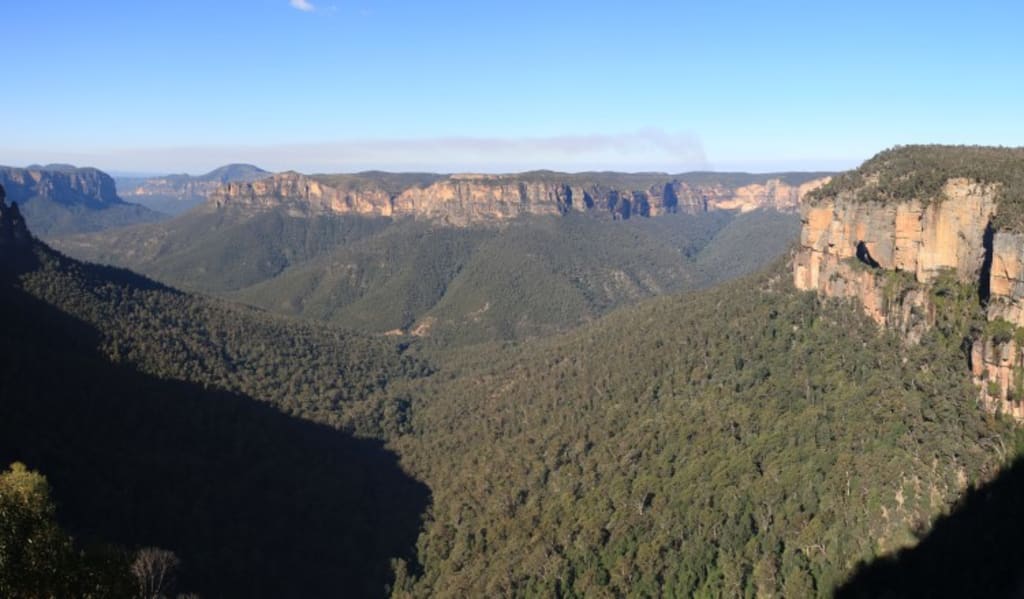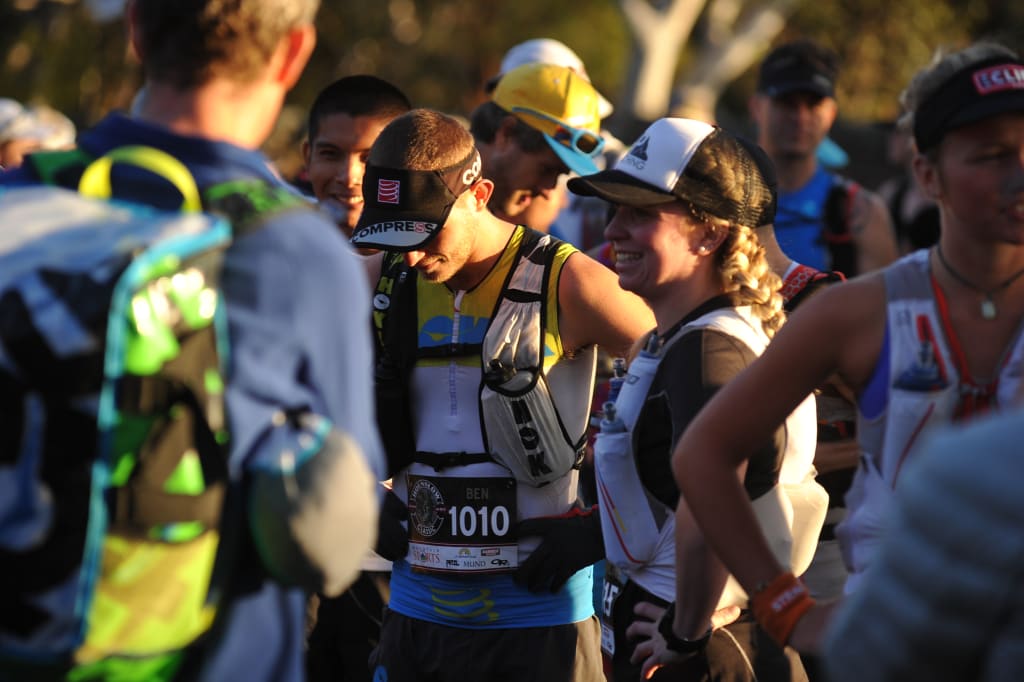 The Hounslow Classic starts and finishes in the township of Blackheath in New South Wales world famous the Blue Mountains. The course is spectacular and once run will never be forgotten.
The event is held at the Northern Grose Valley location which is one of the most spectacular and amazing valleys in Australia. Annually over a million visitors travel to see this part of the world. Its amazing, spectacular and now home to New South Wales only SkyRunning event!
How to enter the Hounslow Classic
Hounslow Classic routes
Ultra Course
Leg 1: Allview Escape to Govett's Leap
Runners leave the Allview Escape directly into Twin Falls Road. Then they connect into the Western Rim Trail which takes them to Govett's Leap. From Govett's Leap runners take the Cliff Top Track along to Evans Lookout (Marshall), then head out to Neates Glen (Marshall) and start descending into the Grose Valley. Grand Canyon awaits runners and being an international destination for photographers – both amateur and professional – the rainforest you enter will definitely leave a footprint on your soul. This rainforest is some of the oldest on the continent. It is amazing. Past Beauchamp Falls and along to Junction Rock and that's pretty much the end of the downhill. At Junction, Rock runners take a left and take Rodriguez Pass up up up and up to Govett's Leap. From there runners return to Allview Escape via the western rim trail. (Aid Station).
Leg 2: Allview Escape to Perry's Lookdown
When leaving the Allview Escape, runners descend onto the Western Rim Trail and then take the Clifftop track in a clockwise direction around the rim of the valley reaching Pulpit Rock (Marshall) and then emerge onto Hat Hill Road and making their way to Perry's Lookdown (Aid Station).
Leg 3: Perry's Lookdown to Pinnacles
The Grose Valley awaits and runners plunge once again into its depths on the steepest descent on the course down Perry's Track and into the mystical and sacred Blue Gum Forest. The climb out is via Lockley Track and is as challenging and rough underfoot when runners are finally rewarded with amazing views from Lockley Pylon. Runners take the Pinnacles Trail to a fully stocked aid station at Pinnacle Turnaround.
Leg 4: Pinnacle Turnaround to Perry's Lookdown
Running Leg 4 in reverse and experiencing the ever-present Blue Gum Forest, runners make their way along Pinnacles Trail – Lockley Track – Perry's Track to Perry's Lookdown.
Leg 5: Perry's Lookdown to Allview Escape
Running Leg 2 in reverse
Leg 6: Allview Escape to Allview Escape
Running Leg 1 in reverse
SkyRun
Leg 1: Allview Escape to Neates Glen via Govetts Leap
Description: from spectacular Allview Escape, runners take the Western Rim trail around the edge of the Grose Valley, through Govetts Leap, running along the spectacular clifftop to Evans Lookout and from which Neates Glen Aid Station is only 1 kilometre away.
Leg 2: Neates Glen to Allview Escape via Junction Rock
From Neates Glen runners descend into the Grand Canyon. As runners proceed they find themselves in some of the oldest rainforest settings on the continent. Runners descend into the Grose Valley – past Beauchamp Falls and on to Junction Rock.
From Junction Rock, runners begin the ascent of Rodriguez Pass. At first, they keep to the left of Govetts Leap Brook, but as they climb higher, they cross back and forth across the water until reaching the base of Govetts Leap waterfall, where the spray from the falls keeps the track permanently wet (and often people on the track, too!). A steep ascent up the bush track and steps under hanging mosses, ferns and frowning cliffs bring runners back out to Govetts Leap and from there back around the Western Rim Trail to Allview Escape and the finish!
Questions & answers
Get answers from our team or a member of our dedicated community.
What would you like to know about this event?
Submit
Hounslow Classic weather forecast
Mostly cloudy throughout the day.
Hounslow Classic reviews
There are no reviews for this event yet. Raced here before? Be the first to review this event.
How was Hounslow Classic?
Events in Australia
Running Events in Australia