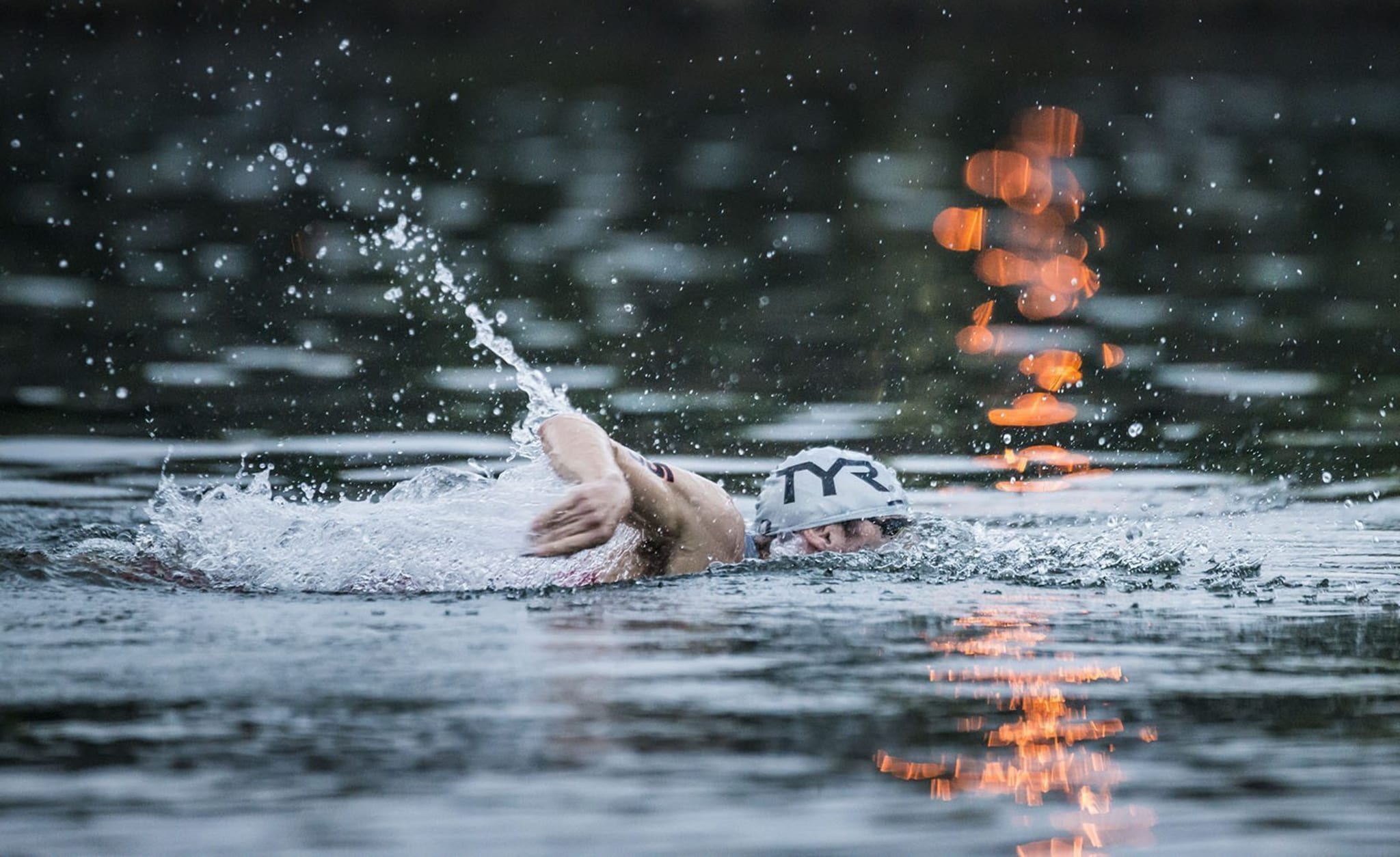 Ironman 70.3 Chattanooga
Sun 19th May 2019
E M L King Blvd, Chattanooga, TN 37402, USA
Triathlon: Swim 1.2mi, Bike 56mi, Run 13.1mi
Distances in this event
Triathlon: Swim 1.2mi, Bike 56mi, Run 13.1mi

Sun 19th May 2019
Reviews (2)
Course

Organisation

Atmosphere
If you're gonna challenge yourself to a half Ironman best to do it in an amazing town for adventures. Chattanooga provides a beautiful backdrop to distract from the pain and suffering, while also providing more amazing volunteers than I've seen at any other race in any other city. The rolling bike course is pretty fast with only one real gear grinder, and while the run course is pretty hilly there's plenty of fun aid stations and pretty sections along the river and over bridges. Pros:
-Check in: Just follow the arrows through the multi step process and the whole process goes smoothly. No lines and I was in and out in 5 minutes.
-You have to check your bike in the night before the race so no need to worry about it in the morning. One less thing to lug around on early race morning
-Expo has plenty of local vendors but I didn't spend much time walking around - again lots of friendly, helpful people
-Swag: really nice shirt, and sling bag with some extra goodies and coupons. After the race you get a nice medal, of course, and a hat.
-Race morning: lots of volunteers so you don't have to wait for body marking. Head into transition and set up your area. There are volunteers walking around who can help you if you're not sure how to set up. Dozens of school buses waiting at transition to take participants to the swim start so you don't have to wait.
-Swim start: first come, first served. After the pros, everyone else just lines up. No crazy mass starts. The whole process moves very fast.
-Swim: river swim under 3 cool bridges. It's nice seeing downtown from the river and, for the most part, people spread out so you're not getting kicked in the head too much.
-Wetsuit strippers: I didn't wear a wetsuit this year but the strippers are really helpful for getting that thing off.
-Bike course: BEAUTIFUL. I could have stayed on my bike all day I think riding around that countryside. I will say, the pack never really thins out much so people do end up drafting a bit, even though most people are not doing it on purpose. There's not a lot of course marshals regulating this behavior but, honestly, I don't think there's much anyone could do anyway.
-Run: I'm used to running the terrain in Chatt but I know this is a difficult course for many. The bike course gets 3 star difficulty but the run pushes it to 4. It's a 2 loop course so all the hills you see the first time, you'll get to see them again. The aid stations on the run course are the best. There's some school groups and church groups mostly and they all have different fun themes. I particularly liked the aid Hawaiian themed aid station. Each station has water, Gatorade, ice cups, oranges/chips/pretzels/gels, coke, first aid/vasoline, port-o-johns, and they're all within 1 - 1.5 miles each. You can definitely do the run without carrying hydration. Cons: I wasn't a fan of the finish area this year or last. The food offered is dominoes pizza (yuck) with some chips, pretzels and diverse drink options. I just wish they had something else besides greasy food. After a race my stomach is already pretty messed up so eating crappy pizza isn't really the best plan imho. However, Chattanooga has no shortage of great food and drink options right near the race area in downtown.

Packet pick-up/Bike drop off: Be prepared for traffic and lack of parking spaces. We had to walk about a mile to the Ironman Village. Once getting your packet and swag, you can drop off your bike in the transition area. You'll see many athletes practicing their transition runs to/from swim and bike :)Swag: finisher hat, gear bag -- I use these regularly. The bag is big enough that I was able to pack for another race weekend just in that bag.There is an athlete "meeting" held several times during the day and you won't want to miss this! Helpful tips and rules to go over. Race morning: The body marking was quick -- they had tons of volunteers to do this so I technically didn't have to be there as early as I did (I believe I was there around 4-4:30am). It literally took me longer to walk from the village to the body marking area than to get marked. After getting everything set up, you can take the buses to the swim start. They'll have porta-potties at the swim start!
Once there, you get in a line - faster swimmers near front, intermediate in the middle, etc. The athletes are eager and friendly to help so don't feel as if you can't ask anyone!Swim: after a short uphill swim, you then flow downstream. It was a gradual start - in a single file line to the pier where you just jump (or slide) into the water. It wasn't overly crowded but were some kicks and hands as any ows swim. Transition 1: There are volunteers to slide your wetsuit off of you- just lay on the mat and they'll take it off in one swoop! Then another table in the transition will have sunscreen they can lather on for you. Porta-potties are available in this area as well (for those who can't pee in the wetsuit just yet!)Bike course: This is where there are some disagreements. Some say the hills are really challenging while others say they're fine. To a flatlander, I thought they were somewhere in the middle. Not the easiest as there are hills but none that I had to walk up because they were so bad - and I only have a road bike. You will definitely need to get some hill training in but I personally didn't think they were as bad as I expected. Drafting rule changed to 6 bikes in length - you do get a little more time to pass but once you make that decision to pass, you have to follow through within that time frame.
Aid stations are great. They do have full size Gatorade drinking bottles (with the spout) so you can carry some on your bike, if you have the space. Plenty of porta-potties as well.Run course: Yes, there are hills but none that made me think "this must be what Heartbreak Hill is like!". There are aid stations about every mile and it's an amazing run. The volunteers are awesome and the cheering from spectators in most areas (obviously not the highways) are truly spectacular. 2 loops and you can't beat the scenery.The chute to the finish is phenomenal. You have people screaming (for you) on each side of the rails and the more you give, the louder they get. It's the closest to feeling like a rockstar. They make the race experience the best it could be. Post-race: you can have someone pick up your gear from transition with a ticket provided. As for the food, I can't say as I couldn't eat and left shortly to be with my family who had been out there all day.Overall, it's an amazing time. The city is beautiful as is the course as it takes you around the countryside, riverside and the city.
Questions & answers
Get answers from our team or a member of our dedicated community.
What would you like to know about this event?
Submit
Similar Events
Loading
More from Ironman
Loading
Stay up-to-date
Personalised race recommendations near you, important ballot openings and race discounts.