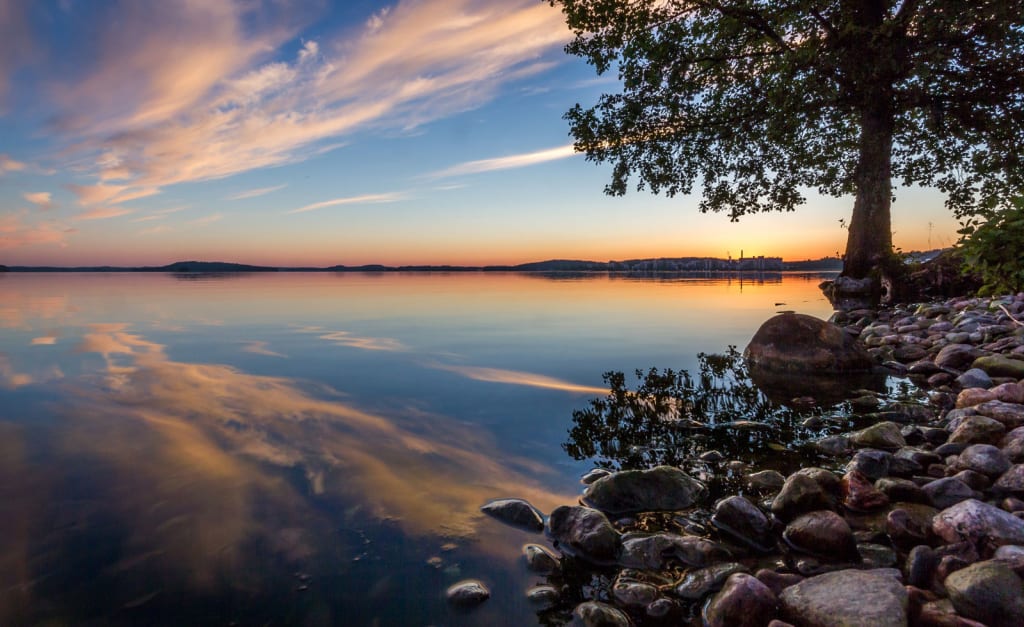 Lahti is one of the leading event cities in Finland and the gateway to the Finnish Lake District. The city is located less than an hour from Helsinki-Vantaa International Airport by car. Once you arrive in the city, everything is within walking distance.
A unique element of this race is its start time at 4 p.m. The finish line will be open until midnight, where, regardless of your finish time, it will still be bright and all athletes will get to witness the nordic midnight sun.
Sport has always been a big part of Lahti's identity. Due to their exceptional tradition of hosting international sporting events, the city is used to the spotlight. The city is also known internationally for its environmental and design expertise, along with high-quality cultural services. Yearly, thousands of music lovers beyond genres gather in Lahti Sibelius Hall and other venues, indoor and outdoor.
Lahti warmly welcomes you to experience its magic.
Review summary
Course

Organisation

Atmosphere
"Loved this race! The afternoon start means you get a pre-race lie-in which is..."
"Not much to write home about Lahti itself but this was an awesome race and, as..."
"My first triathlon and I absolutely loved it! Very flat course made for quick..."
How to enter the Ironman 70.3 Finland Lahti
Triathlon: Swim 1.9km, Bike 90km, Run 21.1km
Ironman 70.3 Finland Lahti weather forecast
Ironman 70.3 Finland Lahti reviews (5)
Course

Organisation

Atmosphere
This was my first ironman and would highly recommend! Lake swim with great atmosphere and crowds. Bike ride was the best part...Finnish countryside and one big loop on good roads with locals cheering along the way! Run was just two laps along the lake, again with lots of cheering crowds to support you. Very well organised event and would recommend as first ironman to anyone given its a lake swim rather than sea, and very flat bike and run!

My first triathlon and I absolutely loved it! Very flat course made for quick times. The bike course was lovely - nice closed road through green countryside. And it was cool to start at 4pm and race into the night (it was light almost 24 hours). Ironman really look after their competitors - food, stash, transitions, aid stations all good. Lahti, the town, is a bit boring to be honest but then we weren't their for high culture. Will be signing up for my next Ironman event soon.

Not much to write home about Lahti itself but this was an awesome race and, as would be expected for the €€€ entry fee, very well put together. A novel experience starting the race in the afternoon, and cool to finish in time for an evening of beers in the midnight sun. Relatively unexciting swim in Lake Vesijarvi - as ironman standards go - but a beautiful bike course taking in some of Finlands rolling green countryside. Nice run with most of it alongside the lake and some solid support, and oodles of food, as you cross the finish line!

Loved this race! The afternoon start means you get a pre-race lie-in which is unheard of in the world of Ironman. The lake is nice (although it was surprisingly choppy!) and the bike course is absolutely beautiful with rolling hills through colourful fields. The run is two laps with beautiful views of the lake. Would h e liked for there to be more crowds and a bit more of an atmosphere, but other than that I'd highly recommend!

Very choppy swim
Beautiful bike course - rolling profile . Was windy . Great support from the locals. Run is along the lake in parts
Events in the United States
Triathlon Events in the United States