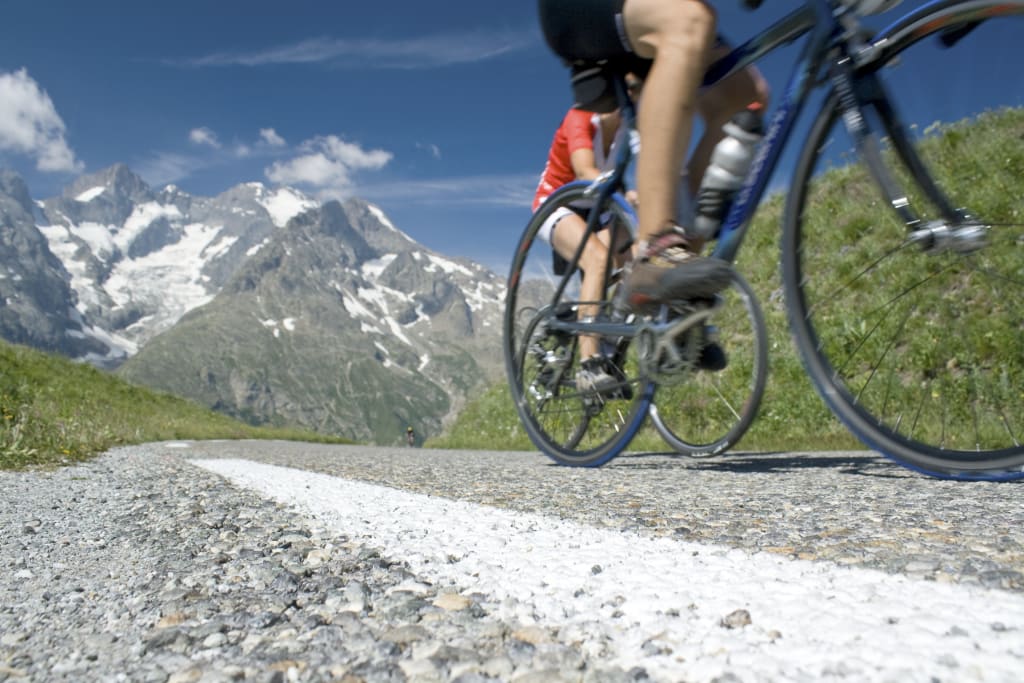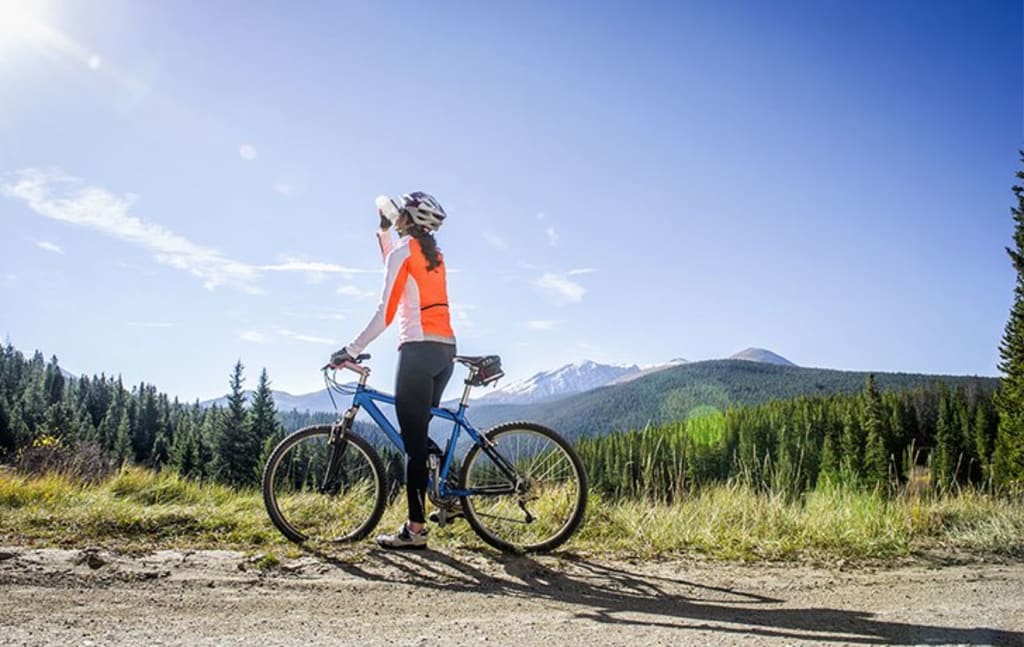 The Big Mountain Challenge
Suggest an edit
See any improvements? Be the first to make this page better.
Why book with us?
Official booking partner

Best price guarantee

Free injury protection
Have a question? See our Help Center
We're #1 for customer satisfaction
Take part in this epic 4 day road cycling challenge at Lake Annecy in support of Thames Hospice. With three different expeditions to choose from, this event caters for beginner to advanced level cyclists. Come and meet fellow road biking aficionados while contributing to a fantastic cause.
Review summary
Course

Organisation

Atmosphere
"Three levels of difficulty covering famous Tour De France cols with great pro..."
The Big Mountain Challenge routes
This four day cycling tour takes participants through the heart of the French Alps and onto some of the most picturesque road biking routes in the world.

Accompanied by international pro cyclists, the Big Mountain Cycle Challenge is in support of Thames Hospice - in 2019 the event raised an epic £110,000.

There are three different courses to choose from: Matterhorn, Kilimanjaro and Everest.

Matterhorn

- This course spans approximately 150 miles, the equivalent of Matterhorn, and climbs around 14,292ft across the four days
- This route entails around 4 - 5 hours per day and is aimed at a beginner/intermediate level rider
- Picturesque lunch and coffee shops will be taken throughout

Kilimanjaro
- This course will travel around 200 miles - the equivalent of climbing Mt Kilimanjaro - and will ascend around 19,340ft over the four days
- Kilimanjaro will include around 5 - 8 hours of cycling daily and is aimed at intermediate-advanced cyclists
- Cycle the glorious Sévrier Haute-Savoie around Lake Annecy against the backdrop of the dramatic French Alps, including well known peaks included in the Tour De France.
Everest
- The toughest of the three races, Everest will travel approximately 250 miles and climb around 29,029ft over the four days
- At around 6 - 8 hours of cycling per day, this route is for advanced road cyclists
- Cycle the glorious Sévrier Haute-Savoie around Lake Annecy against the backdrop of the dramatic French Alps, including well known peaks included in the Tour De France.
Frequently Asked Questions
Will we be safe, comfortable and what are current practicalities of running BMC in France in light of the Virus?
The Neaclub hotel and restaurant in Annecy reopened on the 27th June (including catering). Significant health and safety measures, including extended cleaning precautions are in place. Groups of up to ten people are allowed in France and our cycling groups and all other activities will be organised to reflect this. Quarantine in France is optional, so to be respectful of this we plan to keep cyclists at a distance from local residents and our ride leaders. Everyone will have the right to their own room or share with someone from their household. You will get constant rider vehicle support on all rides. Lunches will be picnics prepared at the hotel and payable on arrival. Routes are new and listed on our site here All routes incorporate some iconic Tour De France climbs.
Should I bring my own bike to the Big Mountain Challenge?
Yes, most BMC riders bring their own bikes on the flight with them. British Airways flights where possible as they accept a bike box/bag as standard checked baggage rather than charging substantial extras. The airport transfer coach will have a special trailer for bike boxes. All bikes will need to be packed in bike bags/boxes suitable for air travel and you need to notify most airlines in advance that you are bringing a bike with you. When you arrive at the hotel you can get assistance assembling your bike and all bikes will be safety checked by qualified staff before any rides leave.
Will we receive food during the rides on the Big Mountain Challenge?
Yes, everyone will have the opportunity to make up a pack lunch at breakfast time. These will be carried by the support vehicles. One packed lunch costs 10€. High5 nutrition will also provide bars and gels throughout the day. The Matterhorn group will stop at a restaurant each day and the Kilimanjaro group will also have the opportunity to do this on the last two days of their route.
What happens if I book onto the Big Mountain Challenge and the government rules change and/or the public health context deteriorates again, necessitating event cancellation?
You will be fully entitled to defer your entry to 2021 with no charge or be refunded in full. The hospice has to commit money to pay for your room so the Event Organiser will tell you before this happens. From that point onwards there will be some cost to cancel, so the hospice is not out of pocket, but the Event Organiser will be completely transparent.
Will there be mechanics and basic repair kit on the Big Mountain Challenge?
Yes, you will be supported by several world class mechanics. They will help you build up your bike upon arrival and support you over the four days. If you need any spare parts during the weekend, you can buy these from the Chain Reaction team who will be present. It is recommended that you bring basic repair kit items such as inner tubes.
The Big Mountain Challenge weather forecast
Mostly cloudy throughout the day.
Meet the organizer
Are you the organizer? Claim this page
Thames Hospice
View website

Thames Hospice is the local charity providing expert care for people living with life-limiting illnesses in East Berkshire and South Buckinghamshire. A vital part of our work is also supporting their families and carers. We care for the physical, social and psychological needs of our patients, not just the condition. Our highly skilled medical team works with the patient, their family and carers, to develop a complete programme of care tailored to their individual needs. Our services include therapy, nursing and medical care, as well as practical and emotional support in our Hospice at Windsor and in patients' homes. It costs £8 million every year to keep our Hospice running. We rely on our community for over 50% of the funds we have to raise annually to provide our services free of charge, 365 days a year, to the people who need us.
Loading
The Big Mountain Challenge reviews
Course

Organisation

Atmosphere
Did the Cycle the height of Everest in 2019

Three levels of difficulty covering famous Tour De France cols with great pro cyclists amazing vehicle support and excellent value. Thames Hospice is an excellent cause.
Something missing?
We're rebuilding our event pages and would love your input. Please suggest anything you would like to see on this page.
Events in the United States
Secure your place
Book Now
Official booking partner

Best price guarantee

Free injury protection
Have a question? See our Help Center
We're #1 for customer satisfaction