The Transcontinental Race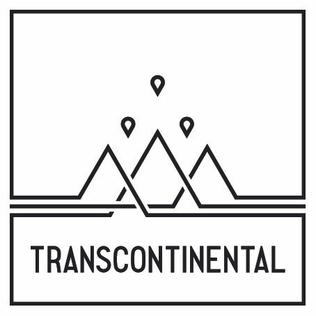 Event passed
See results and photos
About
The Transcontinental Race is the definitive self-supported bicycle race across Europe.At the sharp end it is a beautifully hard bicycle race, simple in design but complex in execution. Factors of self reliance, logistics, navigation and judgement burden racers' minds as well as their physiques. The strongest excel and redefine what we think possible while many experienced riders target only a finish.Returning to the original concept of a race across an entire continent the seventh edition of the Transcontinental Race will feature coastal start and finish locations rich in cultural and historic significance. In a twist long considered by race organisers this edition of the race will start on the eastern edge of Europe and finish in the west offering riders a fresh perspective on the diversity of landscapes and cultures across the continent.
Sat 27th Jul 2019
View logistics
Burgas, Bulgaria
View location
Where and when
Location
Burgas, Bulgaria
Start times
Route information
THE RACE
The Transcontinental is a single stage race in which the clock never stops. Riders plan, research and navigate their own course and choose when and where to rest. They will take only what they can carry and consume only what they can find. Four mandatory control points guide their route and ensure a healthy amount of climbing to reach some of cycling's most beautiful and historic monuments. Each year our riders cover around 4000km to reach the finish line.
CONTROL POINTS OF THE TRANSCONTINENTAL RACE NO.7
Start - Burgas, Bulgaria
1 - Buzludzha, Bulgaria
2 - Vranjska Banja, Serbia
3 - Passo Gardena, Italy
4 - Alpe d'huez, France
Finish - Brest, France
Event day logistics
REGISTRATION
Registration will take place in on Friday 26th July 2019 in Burgas, Bulgaria.
RACE
The race will start early on Saturday 27th and finish in Brest, the French harbour town that serves as the midpoint for the historic 1,200 km Paris - Brest - Paris.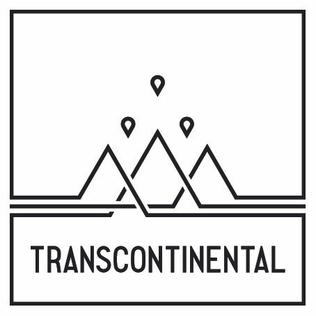 Lost Dot
Lost Dot is a social enterprise run by cycling enthusiasts. They are committed to growing unsupported bicycle racing, and guaranteeing a sustainable future for the Transcontinental Race.
View more Lost Dot events
Kit List
Equipment
Any standard commercially available solo upright bike is permitted with reasonable personal modifications. This is however, a race and we want riders to have a fair and comparable equipment baseline for a credible athletic and strategic competition. Equipment should not provide such a dividing line in performance such that there is no reasonable comparison of two rider's efforts. It is for this reason that Tandems and Recumbents and other out of class machines will not be classified on GC (General Classification) unless they allow a rider to compete on par with the efforts of other abled body riders where they would not normally be able to do so.
FAQ's
What is the Transcontinental Race?
The Transcontinental is a bicycle race from point A to point B, via Control Points, where solo riders and pairs race without outside assistance. The riders agree to follow our ten rules when they apply.The Transcontinental Race is the definitive self-supported bicycle race across Europe. At the sharp end it is a beautifully hard bicycle race, simple in design but complex in execution. Factors of self reliance, logistics, navigation and judgement burden racers' minds as well as their physiques. The strongest excel and redefine what we think possible, while many experienced riders target only a finish.From the famous cobbled climb of Belgium's spring classics to the sandstone peaks of Greece's celebrated mountaintop monasteries, the Transcontinental is a single stage race in which the clock never stops. Riders plan, research and navigate their own course and choose when, where and if to rest. They will take only what they can carry and consume only what they can find. Four mandatory control points guide their route and ensure a healthy amount of climbing to reach some of cycling's most beautiful and historic monuments. Each year our riders cover around 4000km to reach the finish line.
What is a Control?
A Control is a mandatory key location which racers must navigate to in order to validate their participation in the race. It is also where the race records their timings for race reporting. Controls are chosen for their dramatic terrain, natural beauty and often include icons of cycling or adventure. Their locations also shape the race as a whole and the terrain and route dilemmas which may occur in-between. A Control usually consists of 'Control Point' and 'Control Parcours'The Control Point is a fixed station, often a local business such as a hotel, where race staff validate the arrival of the racers by recording their arrival and time stamping their Brevet Card. The control point is often a place where food, accommodation and communications services are available. The control points are established by the production and media team who will arrive in one or more of the control vehicles. They are then manned by volunteers in shifts until the control closure time. Some controls provide a round the clock reception whilst others may temporarily close overnight and have an automated check in feature. Failure to report in at any of the control points will mean that the rider is no longer qualified for inclusion in the finishers classification. Control Points are open from the time of arrival of the first rider, to the date specified in the Rider Manual. After this time the control will be closed and no longer be manned. Riders who arrive after closure of the control are excluded from the General Classifications but remain within the race.The Control Parcours is a fixed length of route which riders must complete as part of their control visit. The control point will lie somewhere on this route, often at the start or finish. The Control Parcours often includes a traverse over especially scenic or demanding terrain or through an area of significance or interest. It can include, but is not limited to a climb, several climbs, an unpaved route or ridge line traverse. The control parcours is usually still mandatory after the control has closed and a rider's tracker or other evidence can satisfy the requirement to show it has been ridden. Sometimes parts of parcours which are subject to limited permissions or which can be hazardous may be closed with the control. If a rider does not complete the full parcours a compensation penalty may be given. This is usually a time greater than that of the slowest recorded crossing.For photographers and videographers the control points and parcours offer the opportunity to capture images of the racers in spectacular landscapes along a known route and to document stories of the racers with candid images at the control points. It is also a chance for the race reporters to capture some of their testimony and reaction and to observe their performance and condition over demanding terrain. Time recording allows us to measure the differences and time gaps between racers and share it to the followers of the race.
Who is Lost Dot Ltd?
The Lost Dot team includes Anna Haslock and Rory Kemper, supported by our media team Camille McMillan, James Robertson, Antonin Michaud-Soret and Tom Bonnett and our race partners and friends. Lost Dot is comprised of both racers and those who worked closely with Mike. We are only too aware that we will never be able to replace the genius of Mike Hall; the TCR and the bikepacking community as a whole will forever be the poorer for having lost such a leading light. We can, however, ensure his hard work and vision are kept alive. Our vision is to ensure that the Transcontinental Race remains a grassroots event, the way Mike Hall envisioned; run by racers for racers.
What is the Rider Agreement?
This is a legal agreement between Transcontinental and the rider and it sets out the terms and conditions of the entry. Its our contract with the rider and makes clear the things that they must agree to when accepting a place in the race. It should be considered carefully by all the riders. If a rider breaks the terms of the rider agreement they could be excluded from the race.ALL Transcontinental Race documentation is owned by LOST DOT LTD, all rights are reserved. Any organisation or individual using LOST DOT LTD property without permission is infringing copyright law.
What is the Media License?
The rider agreement, among other things, says that the rider agrees to yield the commercial rights of all the media they collect on the Event to Transcontinental. We do this as our basic deal with the rider is just to provide race administration and its services in return for the entry fee - this helps keeps that fee low. Some riders and companies may also benefit from the race's profile and publicity through rider sponsorship, so or this we can license back some of the commercial rights for use on things like social media. We will provide a separate agreement to provide clarity on what the license covers.
What does this mean?
- Well firstly it means that the true 'privateer' racers pay a slightly lower entry fee, secondly it means that the riders who benefit more from the media of the race pay a slightly higher entry fee and third in the future it may help protect the race from becoming too commercially influenced as it grows.So if a rider will use their participation in the race to promote ANY commercial organisation (including one they own) then they will need to buy the media license. This is available when the balance of entry is due. It can also be added later by request by emailing
[email protected]
: that there will be limitations to this license - it won't extend to things like advertising campaigns and video projects with sponsors. You will need to write to us for separate agreement on these bigger project.
How do applications work?
Application will be available to a rider as soon as they have registered and established an account, it will then be open for 2 weeks. This should allow plenty of time for riders to get their application in without favouring any particular nationalities. The application process consists of reading the Race Manual (available after registration and a few legal questions) and answering our questions which will give us an idea of your knowledge regarding the concerns and methods of route planning, an understanding of the the basic requirements of the race and an idea of your experience to date.Completion and payment will be available to those riders who are offered a place. Riders should get to know if they have been offered a place early in the new year. The entry allocations procedure remains the same as usual; there will be a mixture of pre-selected applicants and a ballot. There will be a number of pre-selection quotas to encourage and reward certain applicants. If the number of applicants in these categories exceeds the quota then they will be selected on a ballot. If a rider is not successful in the pre-selection ballot then they will be put into the main ballot. Exact quota numbers will be determined proportionally and be dependent on the demographics of the entries as a whole.Pre-selection will also be made for the following.Volunteers - those who have given a significant contribution to TCR as a volunteer in the last race (for example volunteering on a control) will be prioritised. There will not be a quota on volunteer places.Veterans - In the past most if not all veteran racers got a place, however there are now too many veterans to make that possible and so there is a quota and a pre-selection ballot for these applicants.Under-represented applicants - namely female riders and under-represented nationalities may have a quota.Private SPOT quota - We don't want private purchase of a SPOT to be a pre-requisite to getting a place on the race so this quota will be small but it does benefit us slightly to encourage private tracker usage and ownership is often indicative of an experienced serial bikepacking race entrant. There will again be a discount for private SPOT users, we will need device details in April in order to guarantee this discount.All solo riders unsuccessful in the quota ballots or not eligible for pre-selection will go into the main ballot. It is not the purpose of the allocation process to delete entries from the process as not good enough. We may contact applicants if we believe there has been a gross misunderstanding of the event's demands or that the applicant may be a liability to their own safety or that of the event. We do reserve the right to refuse entries but this we generally reserve for those that are made as obviously non-serious, abusive or containing false information. There may be other circumstances but you get the idea.There will be a separate quota for pairs riders. Riders who apply as a pair will only be eligible for a pairs place, if unsuccessful they will not be entered into the main ballot. Riders must firmly decide and commit to which category they are entering and enter only one. Duplicate registrations will be removed. Pairs entry cannot be back door mechanism to a solo start. Riders should assume that selection is only made for the category of the application and they will not necessarily be able to transfer from one category to another at a later date.
Can I have a film crew follow me on the race?
Any media follow (i.e. a media crew following one particular rider throughout the race) will need written permission from the Race Director.
Do I need a tracking device?
Hire of one of our SPOT Trace tracking devices in included in the basic entry fee. Each rider will need to provide a £100 security deposit on each TCR tracker used and this will be refundable upon safe return of the device. This is typically payable in June/July.
Can I use my own tracking device?
If you will be using your own SPOT tracker for the race then no deposit will be required and you will also qualify for a £50 discount. You will need your own service plan active on your tracker during the race and we will need you to provide details of your tracking device and share page url. This will be applied to the balance of your entry.
How much does it cost?
The cost of Transcontinental No.7 is£300 Entry Fee + a basic media license (if required). The payment due dates are as follows.50% Acceptance Deposit £150 - Due early 2019 (exact date TBC)50% Balance - Balance £150 + basic media license (if required) - Due April 2019 (exact date TBC)We collect 50% of the entry fee at the completion stage and the following 50% will be due in April. Each payment will be non-refundable. I am racing in a pair,
do we both need to register?
Yes, we need you both to register, both to apply, both to sign the rider agreement and the race entry fee is the same per person as the solo racers, it is not one entry fee per pair. If you are not both registered and have paid the deposits by the deadline then your entry may be cancelled. If one of your pair is not registered they must sign up to registration.transcontinental.cc and email
[email protected]
and tell us your user name so that we can help you get registered.Transfer or Withdrawal of EntriesThe offer of an entry, if made, is for the edition applied for only, it is not deferrable until the next year and in the case of solo riders is not transferable. In the case of pairs only one of the original applicants may be substituted and the starting pair must contain one of the applicants selected. In previous years we have offered a discretionary 50% refund for withdrawals before April. Now we don't take the balance of 50% until April so that there is no need to administrate withdrawals before this time. As a result the deposit and balance are non-refundable.Next of KinRiders will need to submit details of next of kin for emergency contact. Transcontinental will send all next of kin a copy of the rider agreement to make sure they know that the rider knows what they have signed up for.What are the main changes for No.
7?
The General Classification and Category finish implemented by Mike in 2017 is a distinction worth maintaining, in order to distinguish true solo and pairs efforts while allowing more latitude for other riders to adventure. There is more detail in the race manual and on the blog but essentially there will be no transfer of category once the race has started. If a rider cannot complete the race in the category they start in, (for example because their pair drops out or they ride together in co-operation with another rider) then they will be able to finish the race and be given a time but they will be listed as "Out of Category". In such cases where there is doubt on the validity of rider's ride then unless proved otherwise they will be assumed to have completed and 'finished' the race under the rules but (again unless proved otherwise) they will not be assumed to 'qualify' for the General Classification in Solo or Pairs. Therefore, to be listed on GC, the burden is on the rider to avoid doubt. The biggest shift on TCRN06 was around compliance and intent, we felt compelled to clarify our position on this after TCRNo5 race results caused some riders a good deal of emotional turmoil. There is no personal shame in getting penalties or even a DNF and it is not a remark on an individual's character or integrity - these things can happen to the best of people. What matters is that the Transcontinental Race is fair for riders who take the time to be safe and route around a no cycling road (for example) and that there is a persuasive system which greatly favours the effort to do so.The TCR will maintain a strong line on rule compliance, we believe this is one of our major duties in delivering a safe and responsible event.
Will there be more guidance on the rules?
There will be more guidance offered in the Race Manual updates and by way of videos in the lead up to this year's race so look out on our social channels or subscribe to our YouTube channel.
Reviews
MY
Been in bike racing for 15 years and Transcontinental No.4 was the most challenging event I have ever participated in. It is much more than a bike race and you need to be well prepared in advance, physically and more importantly mentally. While pushing your limits, you meet very nice people and see great places. I was lucky enough to be an official finisher and now I have a great story to tell for the rest of my life. Looking forward to do it once again.
A huge achievement just to get to the start line. It's almost a life changing event, pushing you to achieve something you never thought possible. You become part of an extraordinary "family" and it will always be part of you.
Ask a question
Find out more from members of the community who did the event last year, or those signed up.
Is your question about booking your place?
Event passed
See results and photos