Belvoir Castle Open Water Half Ironman, Olympic, Middle & Sprint Triathlon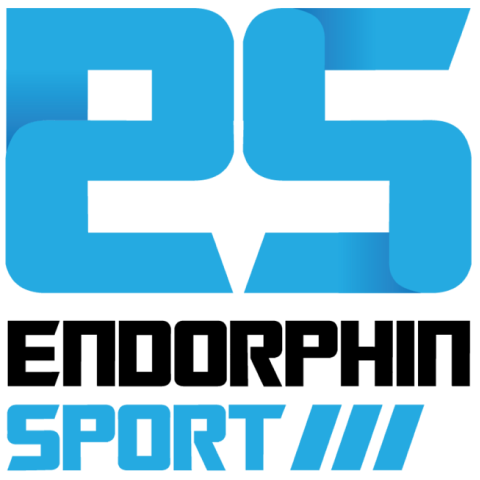 Booked 13 times in the last week
Booked 13 times in the last week
About
Enjoy the scenic grounds of Belvoir Castle in this multi-sport weekend for the whole family. Test your open water swimming in the estate's very own lake, cycle through the undulating countryside, and run through the castle's iconic grounds. Like last year, this is highly likely to sell out and we assure you that you won't want to miss out on what is quickly becoming one of the most challenging and iconic triathlons in the UK.
Kid's Aquathlon Youth A (age 15-16), Kid's Aquathlon Youth B (age 17), Kid's Aquathlon Tristar 3 (age 13-14), and 16 more
View details
2:00pm Sat 2nd Sep 2023 - 9:00am Sun 3rd Sep 2023
View logistics
Grantham, United Kingdom
View location
4.4
(53 Reviews)
All reviews
Perks of booking with Let's Do This
We're #1 in customer satisfaction
The event experience
😍
Scenery
Based on location and reviews
Invite friends, earn credit
After booking your event, invite your friends to join you and you'll get £5 credit if they make it their first Let's Do This booking.
Where and when
Location
Belvoir Castle, Grantham NG32 1PE, UK
Start times
6:00am Sun 3rd Sep 2023
Middle Distance Triathlon:
6:00am |
Middle Distance Aquabike :
6:00am |
Middle Distance Relay:
6:00am
7:00am Sun 3rd Sep 2023
Olympic Triathlon:
7:00am |
Olympic Aquabike:
7:00am |
Olympic Distance Relay:
7:00am
8:00am Sun 3rd Sep 2023
Sprint Triathlon:
8:00am |
Sprint Aquabike:
8:00am |
Sprint Distance Relay:
8:00am
9:00am Sun 3rd Sep 2023
Super Sprint Triathlon:
9:00am |
Sprint Aquathlon:
9:00am |
Olympic Aquathlon:
9:00am |
Middle Distance Aquathlon:
9:00am
4:00pm Sat 2nd Sep 2023
Kid's Aquathlon Tristar (age 8):
4:00pm
3:30pm Sat 2nd Sep 2023
Kid's Aquathlon Tristar 1 (age 9-10):
3:30pm
3:00pm Sat 2nd Sep 2023
Kid's Aquathlon Tristar 2 (age 11-12):
3:00pm
2:30pm Sat 2nd Sep 2023
Kid's Aquathlon Tristar 3 (age 13-14):
2:30pm
2:00pm Sat 2nd Sep 2023
Kid's Aquathlon Youth A (age 15-16):
2:00pm |
Kid's Aquathlon Youth B (age 17):
2:00pm
Event summary
Here are the distances available for Belvoir Castle Open Water Half Ironman, Olympic, Middle & Sprint Triathlon
Middle Distance Triathlon
£143 - £149
Olympic Triathlon
£89 - £95
Super Sprint Triathlon
£54 - £60
Route information
The transition area is nestled in the grounds looking up to the grand Belvoir Castle.
The Lake Swim: The open water swim takes place in a calm lake at the foot of the Estate with sights up to the castle, the swim is a multi lap swim. The swim is also perfect for those new to open water triathlon as you're never too far away from the lakes edge or your supporters. All competitors will be placed in start wave groups which will be confirmed closer to the date of the event.
Bike: All distances (other than the Super Sprint) is a multi-lap course with a challenging undulating profile through the idyllic vale of Belvoir villages. There are one or two sharp and gradual inclines that prove a good test of mental, physical strength and determination but you will be well rewarded with a route of discovery through quaint villages and quiet country roads.
The Super Sprint bike leg is one undulating lap.
Run: Feel the history of the land and be surrounded by ancient trees adorning your run, finishing with a scenic multi-lap run on tarmac roads around the estate running up to the Castle itself and then onto your Finish with the Castle creating a momentous backdrop for your free Finishers Photo download.
What's included
Eco Finisher's Medal (designed and manufactured in UK)
High Quality Super soft silicone event swim cap
Finishers Download Photo
Finishers T Shirt (Triathlon and Kids Aquathlon Only )
Prizes 1st, 2nd and 3rd Overall Female & Male in each TRIATHLON event AND in each age category
Prizes for 1st, 2nd and 3rd Overall Female & Male for Aquabike/Aquathlon distances.
Relay Categories 1st in each - Family/Club/Corporate
Professional Chip Timing and online Results
Fun and uplifting tunes being provided by our professional commentator.
Spectator Friendly event
Gourmet Quality food vendor and Barista coffee vendor
Serviced ample number of Toilets available in Transition, event hub and on run course.
Baby changing and disabled toilets
DEPENDANT ON NUMBERS - LIVE acoustic set on the Saturday night for those camping with the offering of a delicious dinner - stone baked pizza, gourmet style food vendor and a gin/real ale bar.
How to get there
Belvoir Castle, Grantham NG32 1PE, UK
Get full directions
Parking
There is weekend parking available on site for £5 per car, which can be paid by cash or card on the day. As an environmentally conscious company, please car share where possible.
Camping
Why not make a weekend of it? Join the Endorphin Sports camp on the Saturday night right next to where you'll be racing and in the stunning grounds of the Belvoir Estate enjoying views of the Castle.
Please add the CAMPING ADD ON at Checkout.
Hot Showers (for campers only), toilets and water points will be provided.
NB. Well behaved dogs are welcome and to be kept on lead.
Hotels
There is a range of accommodation options in the local area.
Event day logistics
Saturday 2nd
From 12:00pm Kids Registration & Transition Opens
13:00 First wave of Kids Aquathlon competitors set off
15:00 Kids Presentation / Awards ceremony
15:00 Adults Registration and Transition opens
17:00 Registration and Transition closes for the day
There will be live acoustic music entertainment, gourmet style food, stonebaked pizza and a gin/real ale bar in the evening.
Sunday 3rd
05:00 Registration and Transition area opens
06:00 First wave of Middle Distance competitors / relay teams set off
07:30 First wave of Olympic Distance competitors / relay teams set off
09:00 First wave of Sprint Distance competitors / relay teams set off
09:30 First wave of Sprint Distance competitors set off
12:30 - 13:00 Presentation / Awards ceremony
An accurate start time will be communicated to registered participants closer to race day. You will receive your Competitor Information 2 weeks prior to Race Day and your Start Times one week before directly from Endorphin Sport. Please check your junk inbox if you have not received this information or check on our website for this information - our website will always have the latest information. If in doubt ALWAYS email directly at
info@endorphinsport.com
Race Packs
Please pick up your Race Packs from Registration before you enter the Transition area and rack your bike. Your Race pack will include race numbers, luggage/bike/helmet stickers and your swim cap specific for your distance. Timing Chips will be handed over at Registration on the morning of the event even if you have registered on the Saturday. For those that are BTF members Please bring your membership card with you for reference.
Feed & Drink Stations
Bike Feed & Drink stations will be available for those doing the Middle Distance at the 53km point Run Feed & Drink Stations will be available for all distances at the 3.3km point– top of the hill. The event's Partner Fuelling Provider is OTE.
Age Requirements
Age as of 31st December 2023
Middle Distances - minimum age is 18 years
Olympic Distances - minimum age is 17 years
Sprint Distances - minimum age is 15 years
Super Sprint Triathlon - the minimum age is 15 years
Sprint Relay - Under 15's can race completing the swim or run leg in a Team of 3. Swimmer minimum age is 11 years, cyclist 15 years & runner 13 years.
*Please note ALL under 16's will need to complete a parental consent form BEFORE the event
Triathlon Bike Racking/Bag Dropping Zone
For 2023 you will be able to rack your bike during the Saturday registration period during 3-5pm OR you can rack your bike on the morning of your event. Transition on the Event Day will open at 5am.
Within your Race Pack you will receive a Luggage Label please put this on your bag and drop off in the clearly marked area BAG DROP in Transition. This area is secure, participants only have access to this area however please note we do not accept any responsibility for loss, theft or breakages.
Race Day Insurance
It is required by the governing body British Triathlon Federation that entrants be insured whilst competing in their permitted events. If you already have a BTF membership, please enter your registration number at checkout. Alternatively, you can purchase a day licence for £6, which will be payable at the checkout.
Spectator Info
This is a spectator friendly event. Car Parking is £5 per car, entry to the venue is free.
FAQs
What time shall I aim to arrive to the Belvoir Castle Triathlon 2023 event?
You should aim to arrive at least 45-60 minutes before the start of your race to allow plenty of time to park, register, get changed, stretch and warm up.
Will there be parking available at the Belvoir Castle Triathlon 2023?
Yes, there will be parking available on site.
Do I need to be a British Triathlon Member in order to participate in the Belvoir Castle Triathlon 2023?
No, anyone is able to participate. However non members will be charged an extra £6 for your entry to cover the cost of a BTF day licence.
Reviews
L
The run from the swim to the transition area felt like way further than 300m they said it was so that was a bit if a shock but this was my first ever triathlon and everyone was super helpful and friendly telling me what to do and what to expect. I'd highly recommend it.
J
On the whole a Great event! Few points to improve 1) more portaloos I had to que for around half an hour and nearly missed my wave start. 2) better marshalling! I missed the return entrance (adding 5 minutes onto my time) from the bike course due to the Marshall being distracted and lack of signage. A simple BIKE FINISH/IN sign would of prevented this. On the whole great course, very tough which is what I wanted. See you next year!
M
Great event and great day thanks Swim start was late for some reason Did not find event route info online easy to understand for swim/bike/run but used GPX for bike and that was very good . Spotted a few people struggling with run route while racing especially the add on field loop for the 1/2 dist But email enquires answered almost instantly before hand thanks Hopefully see you next year
L
Nice little triathlon. Swim was a little muddy, defo more 550m than 350m run to transition....the bike course was really nice.
J
A hard course but not unexpected. Very well organised and a fun event all round whether you are a novice or medaller
R
Tough course in a lovely setting, with a friendly and supportive atmosphere. Will definitely return.
D
All round great day
L
Not enough toilets!! Only 6??Course was good, info and updates before hand were clear. Very few supporters / atmosphere compared to past events. For the price of the entry (£75) feel a little short changed.... wooden medal at the end and nothing else. Previously I have had a water bottle / food / a beer included and a t-shirt all included in the price. One person arranging the swim waves was not enough, could not hear the times/waves being announced and nearly missed my slot despite being there 30 minutes before!
D
Great weekend, organisation was excellent, cycle route had a great mix of uphill/ downhill sections
R
Will be going back next year