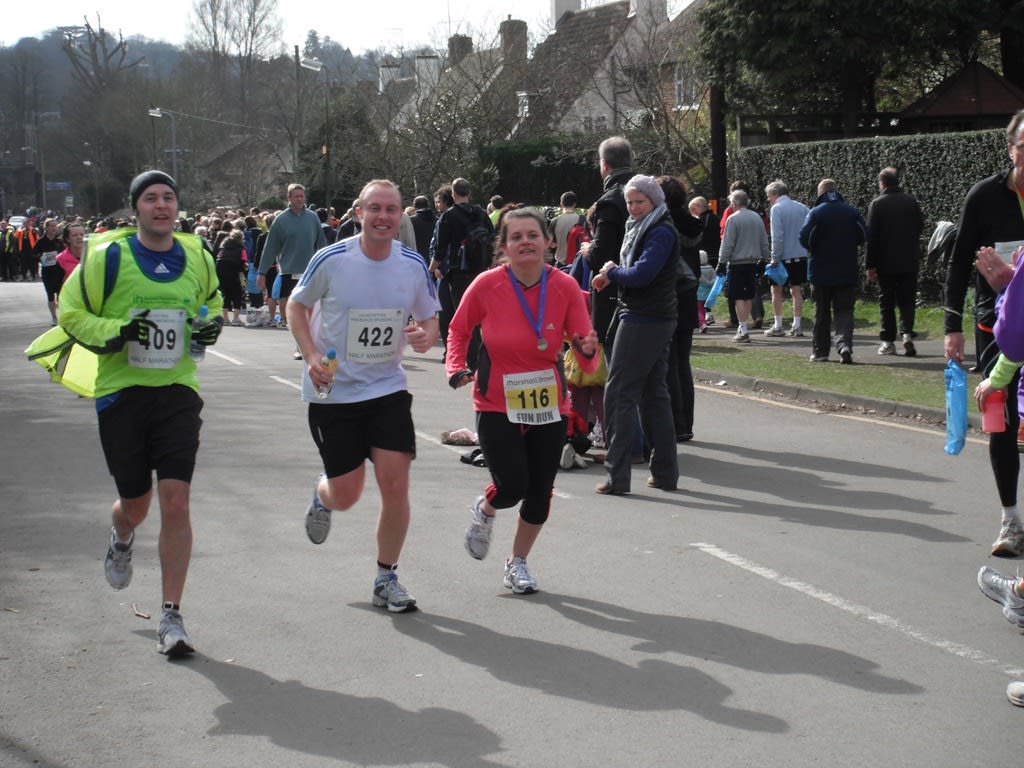 Berkhamsted Half Marathon & Fun Run
. 32520 days left to book
Undulating but very scenic, the, Berko' half marathon is ideally timed for those coming back to competitive running after Winter training (or hibernation!). Includes 5mile Berkhamsted Fun Run. Both events are routed through the beautiful Chiltern countryside and start at Berkhamsted Cricket Club.
Review summary
Course

Organisation

Atmosphere
"despite poor weather everything else was very well organised. The martials were..."
"Great day well organised really enjoyed it. Course was nice and fun runners..."
"Well Marshalled and well supported by the local people the course has a big..."
How to enter the Berkhamsted Half Marathon & Fun Run
Do it for a good cause. Make those miles count and register for a charity place.
Standard Entries

Charity Entries
Berkhamsted Half Marathon & Fun Run routes
The 13.1 mile HALF MARATHON will be held in accordance with the UK Athletics Associations Rules for Competition. The event will be run through town streets and undulating roads in attractive Chiltern countryside with markers at each mile.
The 5 mile Fun Run follows the first part of the Half Marathon route. Two thirds of the course will be on country roads, with one uphill section. There will be a drinks station at about the half way point.
Berkhamsted Half Marathon & Fun Run reviews (5)
Course

Organisation

Atmosphere
despite poor weather everything else was very well organised. The martials were all very friendly and generous with their time, lots of smiles and encouragement. I enjoyed the course and absolutely no chance of going off the route or getting lost.

Great day well organised really enjoyed it. Course was nice and fun runners were made to feel special too. If you could hold back the rain for next year that would be great. My only minor issue was a got a chiptime of 0.00.00 ... not a big deal for a fun runner but half marathon folk may be annoyed if that happened to them. Also i would be prepared to pay a bit more on entry to get thr same t-shirt like other events which have 2+ races on the day. I asked, but the t-shirt people were a bit officious as they were just for half marathoners... fair enough I guess.

Well Marshalled and well supported by the local people the course has a big hill on mile 2 and another down to the finish .

Each year I thoroughly enjoy this event. Despite the weather this year, everyone was in high spirits. I met so many amazing people and when running around the course we are all supportive and encouraging to one another.The course itself is not a flat one, so could be challenging for some people, but that is the joy of setting yourself an extra target. The organisation is fantastic and the marshals are all equipped and encouraging.It is such an amazing atmosphere and a family orientated event

Did the Half Marathon in 2017
Events in the United Kingdom
Running Events in the United Kingdom