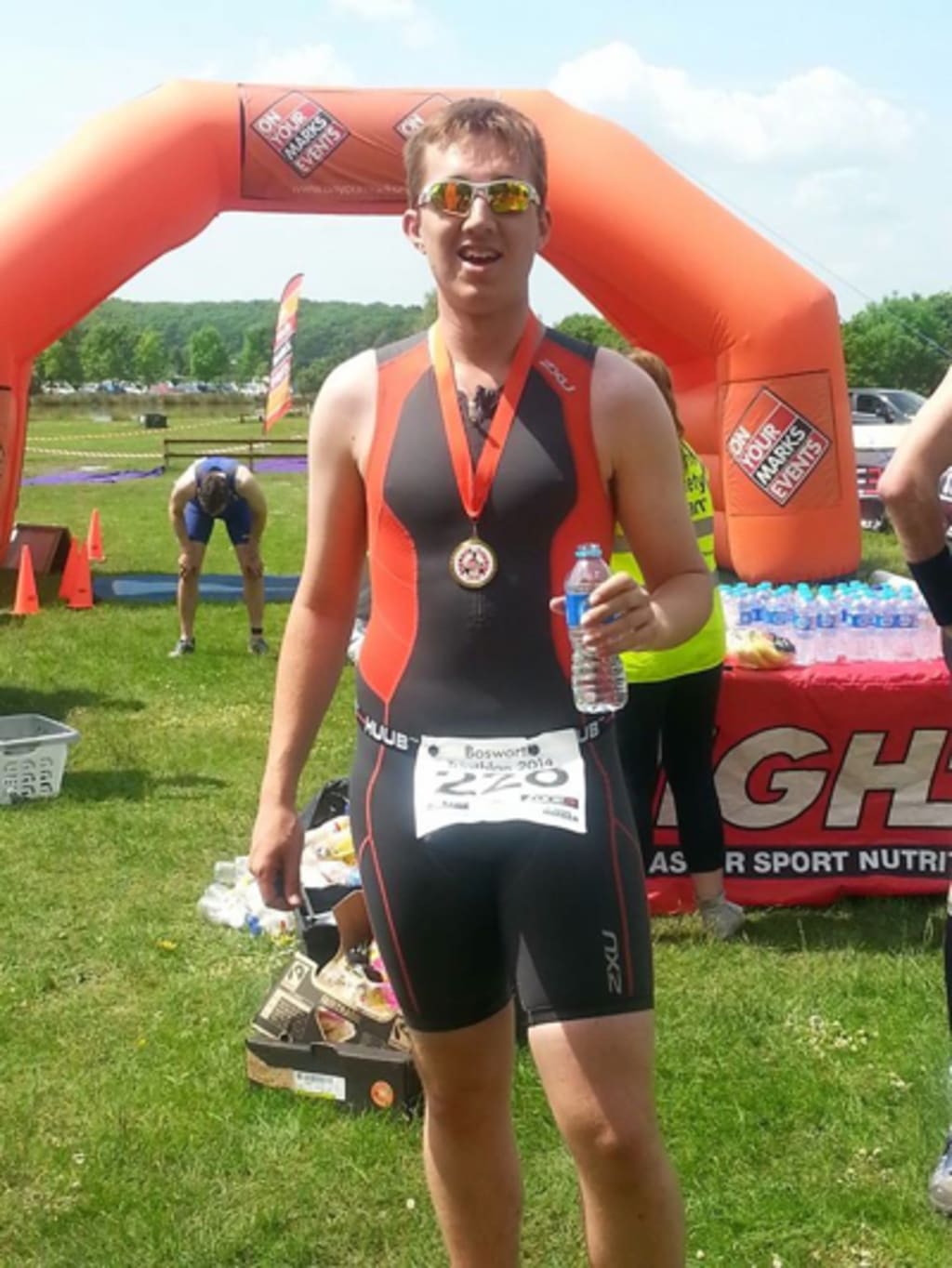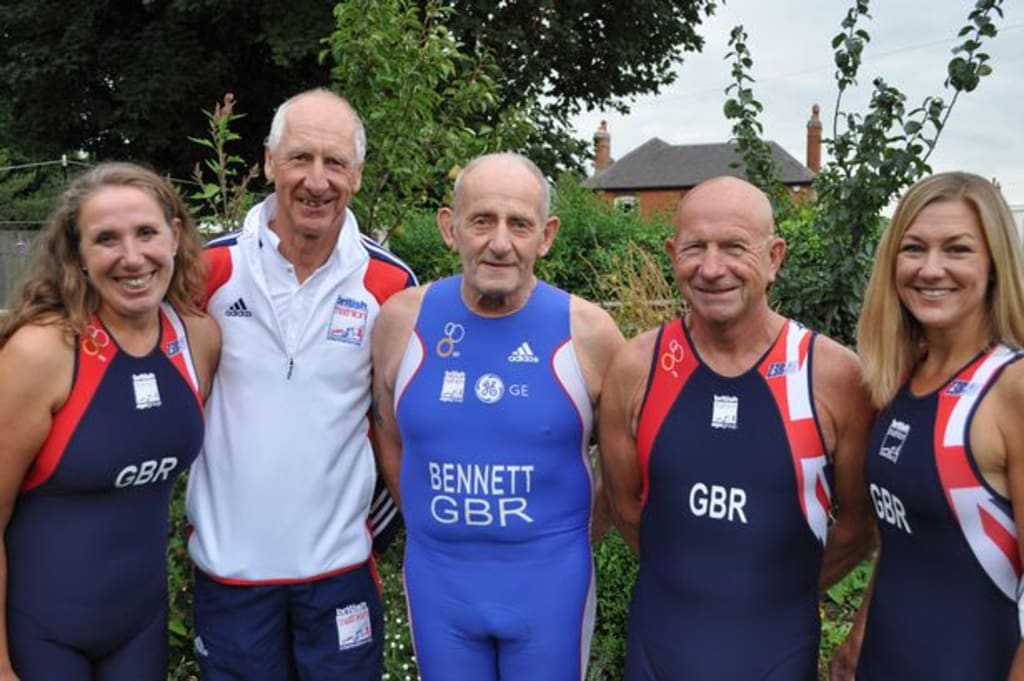 United Kingdom
East Midlands
Market Bosworth
Bosworth Triathlon
This event has passed
To be reminded next time this event is scheduled just click on the +Save button
You can view unavailable tickets here.
Review summary
Course

Organisation

Atmosphere
"Dont do it. Worst event i have ever been to. Really poorly organised and..."
"Terrible. Avoid at all costs.I feel this event was in a lovely setting and has..."
"Two minor niggles. Firstly I was wave 6 and this is the first time that quite..."
Distances in this event
Triathlon: Swim 1.9km, Bike 84km, Run 20km

Triathlon: Swim 1.5km, Bike 42km, Run 10km

Triathlon: Swim 0.75km, Bike 21km, Run 5km

Triathlon: Swim 0.5km, Bike 21km, Run 2.5km
;
Meet the organizer
Since 1990 this event has been five times host to the National Sprint Championships, and with the perfect venue it is not difficult to see why.
We bring you this novice, sprint, standard and middle distance event in the perfect triathlon venue. The swim takes place in the boating lake with beautiful views over the Leicestershire and Warwickshire countryside. The cycle is on a fast route with quiet and well maintained roads and the final run section circles the lake
Other events from this organizer
Bosworth Triathlon reviews (9)
Course

Organisation

Atmosphere
SCAM - They have cancelled the event and have given no refund or information about it. Avoid to book any event with them.

An absolute scam, avoid ANY event by these cowboys. After paying over £50 in entry fee they cancelled the event any have been impossible to contact.

Drove 140 miles to do this event, only to find out it was canceled. To make things worse it was canceled a month ago, five other athletes turned and none of were told! I wrote straight away to complain, but no one wrote back, not even a refund. Shocking! Stay away from this company.

I think the organisers should've said the swim MAY be non wetsuit. I brought mine with me just in case but lots didn't. There wasn't much support from Marshalls on the bike route, one on a tight corner sat in his car the whole time literally paying no attention to the race. Another I told a competitor needed assistance, the Marshall didn't seem to know what to do. To top it all off the run was over a mile short? Couldn't we have added an extra lap?

Very late start meant family hanging around longer also messed with pre race nutrition. Transition not very organized with regards to bike racking. Very poor.

The note about it being a non wet suit swim was confusing and if you had said it 'may' be a non wet suit swim then all those who didn't bring theirs may have done, I did have mine.

Two minor niggles. Firstly I was wave 6 and this is the first time that quite late in getting going. Secondly website made it quite clear This is a non wetsuit event hence I did not bring the wetsuit. However these were allowed on the morning as temperatures dropped to acceptable levels. The website should have stated that this may have been a possibility. Otherwise great event again

Terrible. Avoid at all costs.I feel this event was in a lovely setting and has the potential to be great for spectators but was really let down by a lack of organisation, some of which was frankly dangerous. I hope this event improves in future. Ill start with the worst points first. Dangerous course o Bike water station on busy junction (not safe to stop)o T1 exit/T2 entrance DANGEROUS on site junction Parking barrier up for some athletes, down for others Campervans and cars trying to enter/exit at the same time Not controlled by marshals o Run course not cordoned off. BBQs and cricket/football matching being played on the courseo Not enough marshals Athlete collapsed at finish Safety officer marshal didnt notice (she was by herself at the finish). Once she was notified didnt get any water for the athlete. Lack of organisationo Marshals not prepped sufficiently to direct athletes o A marshal on a bike led the second swimmer to transition, but not the first. (not ready in time). o One boat and one kayak for entire lake (not enough to cover the entire swim field when it inevitably spread out)o Elastic bands to count laps only

Dont do it. Worst event i have ever been to. Really poorly organised and communication was pathetic. No triathlon /cycling event signs up marshalls letting riders go past turning point without stopping them. Same non descript swim bike run medal to all participants whether you did the aqua bike or the middle distance no age group prizes no announcments run was 8 laps = 11miles they could have easily said 9 laps to take it up to correct distance. You had to run through crowds of people bbq ing playing cricket football. Absolute waste of a 500mile round trip NEVER AGAIN.
Questions & answers
Get answers from our team or a member of our dedicated community.
What would you like to know about this event?
Submit
I had an e mail a few weeks ago stating the race had been cancelled as 'on your marks' had been taken over by a different company? The race was due to be rescheduled. So is the race on?