Brighton Marathon Weekend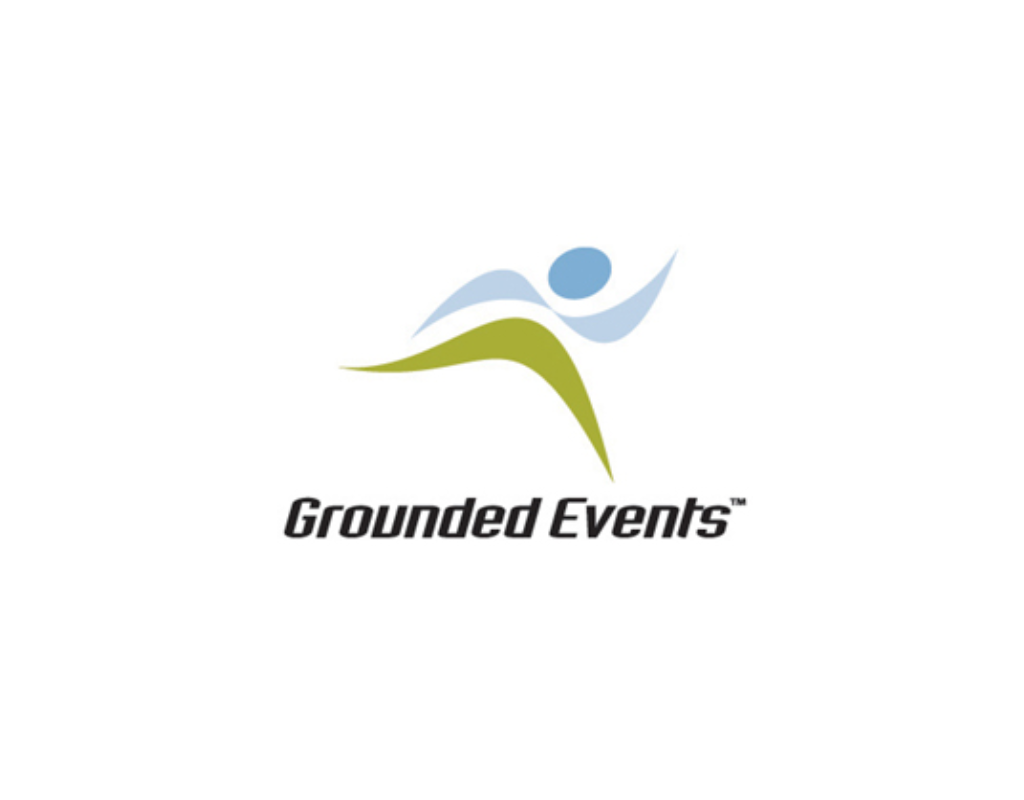 Event passed
See results and photos
About
Race in the immensely popular Brighton Marathon. This race has everything: live bands, spectator-lined streets and a hero's welcome. Whether you're chasing those PBs or having a crack at your first marathon, join thousands of runners in this lively seaside event.
BM10k, BM Ride, and Brighton Marathon
View races
Sun 12th Sep 2021
View logistics
Brighton, United Kingdom
View location
4.7
(34 Reviews)
All reviews
Perks of booking with Let's Do This
We're #1 in customer satisfaction -
The event experience
🎉
Atmosphere
Based on 18,000 participants
😍
Scenery
Based on location and reviews
💨
Elevation
<5m elevation gain per km
Where and when
Location
Preston Park, Preston Rd, Brighton BN1 6SD, UK
Start times
Brighton Marathon:
9:45am |
Races summary
Here's what races are available for Brighton Marathon Weekend
Route information
This is an absolutely spectacular run along the Brighton seafront with an unrivalled atmosphere that will carry you from the start to finish.
Course Specifics
Marathon - 26.2 Miles + BM 10k
The course begins at Preston Park and the first half will take runners through in the town of Brighton for 8k before heading out on to the seafront. Then a lovely run along the seafront.
BM10k - Finish along the seafront
Halfway point - An absolutely incredible atmosphere as you head pass the pier.
Second Half - You head back into the town for an incredibly flat 8k and then you go through an industrial park before you head back out on to the seafront for the final 6k.
The course finishes at the point as the Halfway point.
Challenges: The start you will run up a fairly steep hill for about 500m. The run along the seafront is relatively undulating. Depending on the wind you could be running the final 6k into quite a strong headwind. Other than that this is a very fast course with a good chance of smashing a PB.
Kids & Teens Mini Mile Races
The event is open to 7-17 year olds and gives over 2,000 youngsters a chance to experience and participate in the Brighton Marathon Weekend. Starting and finishing in Preston Park, the races take place over a one mile course within a race village complete with entertainment, stage, screen and food & drink. There is something for all the family to come along and enjoy.
Click
here
for a Youtube video of the Mini Mile Race!
Pacers
The Pacing Team, powered by 2XU, will be running with you on Race Day – further information on the times they will be pacing will be in your Participant Instructions, issued in the months preceding the event.
Look out for them in their respective start corrals in Preston Park (or Withdean Park if you are starting from the fast start), they will have balloons attached to them.
Marathon Cut-Off Time
The roads around the course must follow a strict re-opening schedule. The organisers have worked this out so that even if someone was just continually walking fast (and they do not advocate 'walking' – they expect every entrant to be able to jog for at least significant portions of the race), they will be able to finish the race on the actual road surface of the route.
However, anyone moving around the course at slower than 6 hour 40 pace (that is slower than 4 miles an hour), may be told to move on to the pavement and in effect regard themselves as a pedestrian. Most of the last five miles are not on public roads, so this should not be a problem.
Meeting Friends and Family
After you collect your bag, the first area you will come across in the Event Village is the Gatwick Runner Arrivals Area, which will have numbered (1-12) flags making it easier for you to find your supporters. This is the best place to arrange to meet friends and family after the event. Make sure you agree a number with them to meet at before you start. Please bear in mind that many will finish later than their predicted finishing time. It will also take you at least 20 minutes to collect your finisher items from the Baggage Area and to reach the Gatwick Runner Arrivals Area, so please factor this in.
Beach Village - Brighton Pier
The Beach Village is located on Brighton Beach, east of Brighton Palace Pier, and is adjacent to the finish line on Madeira Drive.
Mechanical Assistance
There will be mechanical assistance on and off the route to assist with any breakdowns. We do suggest, however, that you ensure that your bike is in good working order before the BM Ride and that all participants carry spare inner tubes in case they get a puncture.
What's included
Chip-timed results
Inclusion on the mobile app for live tracking and results
Official technical t-shirt
Medal
Individual runner number and race pack including kit bag for baggage lorries
Toilets
Water stations and gel stations
Cheer points, bands and music on course
Fuel at the finish
Access to the Beach Village with food, drink and entertainment, live screens and shopping
Training plans
Email runner communications and support
How to get there
Preston Park, Preston Rd, Brighton BN1 6SD, UK
Get full directions
Hotels
Although Brighton has an abundance of B&Bs and hotels, they fill up quickly around the marathon weekend so we'd recommend that you book in nice and early!
Parking & Public Transport
There will be a Park and Ride service to get runners and their spectators around, but again, this will likely sell out so book in advance.
NB. No refunds will be given for bus tickets in case you decide not to run or take the bus.
It is strongly advised against travelling into the city centre on the morning of the event as there will be road closures in place and parking restrictions. The organisers thoroughly recommend using the Park & Ride service, to avoid any potential issues with getting to the start on time.
By Train
Please be sure to check the National Rail website when booking your tickets and closer to the event for any potential service alterations that may affect your journey.
On arriving at Brighton station, the seafront and city centre are just a ten minute walk away. There is also a taxi rank and bus service immediately outside the station forecourt but please note that there will be road closures in place on Race Day.
By Bus or Coach
Bus services run across the city, also connecting with many local towns and villages. Please check the Brighton & Hove Bus Company website for the most up to date travel information and full timetables. There are also transfer coaches from London and Gatwick available to book.
By Taxi
If you require a taxi for travel to or within Brighton & Hove, you can find a list of taxi companies on Yelp.
By Air
London Gatwick is the closest airport and is 30 minutes away by train (trains run direct from the airport to Brighton Station) or 35-40 minutes by car. London Heathrow is about 2 hours away by train or coach. Visit National Express for details of coaches that run from these airports to Brighton, and for drop off points in the city.
BM Ride - Park & Ride
BM Ride participants are advised to use the Mill Road Park & Ride site, which is within a short cycle of the Beach Village. Participants will be expected to park and cycle to the start line, as bike transport will not be provided.
Event day logistics
Friday
10:00 - 19:00 Beach Village Open
11:00 - 19:00 Race & Rider Pack Collection
Saturday
09:30 - 19:00 Beach Village Open
10:00 - 19:00 Race & Rider Pack Collection
10:00 - 16:00 Kids & Teens Mini Mile Races
Sunday
06:45 BM Ride Start
8:00 BM10k Arrival
09:00 Brighton Marathon Arrival
08:30 - 18:00 Beach Village Open
Please arrive at least an hour early to allow yourself time to find baggage trucks, warm up and use the toilet facilities ahead of the race starting.
Choosing your start corral
On arrival at the Race Pack Collection marquee, please join the Brighton Marathon queue. You can choose the lane that corresponds to the time you predict you will finish now you have completed your training. Do not worry if this is different to the time you submitted when signing up. The desks and queues will be colour coded to match the Start Corral / finish time you choose. If your chosen corral is already full, you will be allocated the next available, slower time.
Friday
11am – 1pm BUSY (expect queues)
1pm – 5pm SHORT WAIT TIME
5pm – 7pm MODERATE WAIT TIME
Saturday
10am-12pm MODERATE WAIT TIME
12pm – 2pm SHORT WAIT TIME
2pm – 7pm BUSY (expect queues)
Fancy dress
Yes, this is allowed of course, but please bear in mind the race day weather conditions and appropriate fluid intake should your fancy dress layers leave you needing extra hydration.
Please contact the office should your outfit in anyway be restrictive to your running or may in any way impact upon any other runners in the event.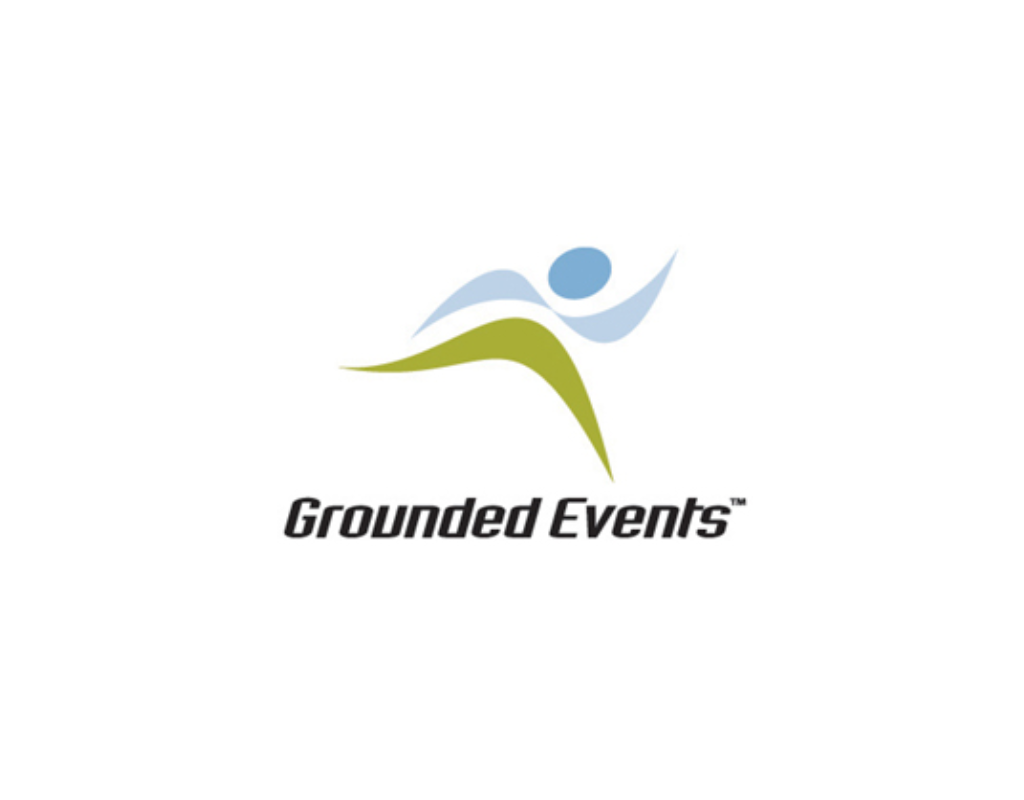 Grounded Events Company
The Grounded Events Company is a dynamic young company, responsible for organizing and delivering a number of successful mass participation events in the UK. Established in June 2007 by Tim Hutchings (CEO) and Tom Naylor (Managing Director), The Grounded Events Company Ltd. is responsible for producing a number of successful, mass participation sporting events and other community initiatives.
View more Grounded Events Company events
Spectator Info
With plenty of awesome cheering spots, it will be easy to ensure that the runners get lots of motivation and support all the way around the course.
More information on the viewing points and the event village is available in the official Event Programme which will posted on the website in the weeks leading up to the race.
Kit List
Fancy dress
Yes, this is allowed of course, but please bear in mind the race day weather conditions and appropriate fluid intake should your fancy dress layers leave you needing extra hydration.
Please contact the office should your outfit in anyway be restrictive to your running or may in any way impact upon any other runners in the event.
BM Ride
A full suggested kit list will be provided as part of the Rider Information Guide nearer the event, however the key things you will require are as follows:
- A bike in good working order
- A helmet
- Spare inner tubes in case you get a puncture
- A bike bottle with water / energy product of your choice
- Warm clothes for after the ride
FAQ's
Can I wear headphones at the Brighton Marathon?
Please do not use a personal music-playing device whilst participating in the event as it is important that you can hear what is happening around you, especially when it comes to maintaining social distancing.
Can I defer my place at the Brighton Marathon?
Yes, you can defer your entry to the following year if you can't take part due to illness, injury or other unforeseen circumstances.
Where can I find results for the Brighton Marathon?
You can find finisher photos and results on the Brighton Marathon Weekend website after the race. https://www.brightonmarathonweekend.co.uk
Does any of the entrant fee for the Brighton Marathon go to charity?
No, the entrant fee goes towards the cost of putting on the event. However the event works closely with local, national and international charities in helping them to raise millions of pounds for their causes. Each year, around 300 charities benefitted from an association with the event.
What is the minimum age for Marathon and 10k Participants
The minimum age for marathon participants is 18 on race day, and participants for the BM10k must be 17 on race day.
How can I change my race time for the Brighton Marathon?
You can change your estimated finish time by accessing your account via: https://raceroster.com. Once logged in, please select the drop down in the top right corner, and then 'Participant Dashboard', from here you can update your details.
What does registering my interest mean?
Registering your interest means you will have the opportunity to purchase general entry when we reopen at 8am on Thursday October 22nd. You will not be guaranteed entry by registering your interest.
What is the Beach Village?
The Beach Village is open all weekend and is an event on its own, and is host to race pack collection, retail, massage, and food & drinks as well as the big screen and Charity Village.
Are there any restrictions on the kind of bike I can use for the BM Ride?
This year is the first time a limited number of E-bikes will be permitted. They must comply with current UK/EU legal requirements for 'electrically assisted pedal cycles' (EAPCs). If you wish to participate on an e-bike you much inform us at office@brightonmarathon.co.uk prior to purchasing your ticket.
What do I do if I can't collect my race pack?
You can nominate someone else to collect your race pack such as a friend or family member
Reviews
Did the Brighton Marathon in 2019
Really chuffed to get my first marathon done and what a great day out! Lovely course - I particularly enjoyed running along the coast - well organised and great supporters!
Did the Brighton Marathon in 2019
My fifth full marathon and one of the best! also a great excuse for a pub lunch in Brighton! Bring on the next one!
Did the Brighton Marathon in 2018
fun day out, made even better by getting my pb and a big pub lunch to celebrate! Would definitely recommend
Did the Brighton Marathon in 2019
Great event! Thanks so much was great can't wait for next year. I will try to beat my Personal best next year
Did the Brighton Marathon in 2019
Really enjoyed this race. Only trained for 2 months so wasn't super confident about it by the crowd were awesome and got me through it!
Did the Brighton Marathon in 2019
First time running the Brighton Marathon and loved it. Great pre race information and organisation on the day. Loads of toilets before the start and well organised starting corrals. The course itself, whilst having a few hills in places, wasn't as bad as expected. The elevation is all in the first half of the race. The section put by the power station was as to be expected given it comes at the point where your legs are starting to really feel it. Strong head wind on the return leg from the power station was a real battle but once got back towards the city the crowds started to build and will you on the way. The crowds were brilliant - loads of support for majority of the route, particularly in the city itself. Have signed up for 2020 and very much looking forward to it.
Did the Brighton Marathon in 2018
My first marathon! Absolutely loved it, lovely atmosphere and supporters all the way round the course! can't wait to run it again!
Did the Brighton Marathon in 2019
Really good course with a central section which gives good access to spectators for multiple sightings. Great crowds as a result and nice route along the coast and beach front. The industrial zone toward the end is tough though, few crowds out there and a head-wind nobody asked for.
Did the Brighton Marathon in 2018
Brighton was an amazing venue to get to, wonderfully organised and super support along the way. I felt encouraged every step of the way, even when I was struggling from mile 20 with hip trouble, i was spurred on by the crowd. When I finally finished, the staff that handed me my medal made me feel special and like I was the only one who had participated, I also felt it had been totally worth it and it inspired me to energize my running journey to do more.
Did the Brighton Marathon in 2019
My third time running this marathon, and probably my favourite time too! Race pack collection was quick and painless the day before the run (although I was an Amex cardholder entrant, so I didn't have to join the main queue - I would highly recommend this if the option is available to you) and getting to the start line was relatively pain free as well. The Amex cardholders get their own pen at the start line, with shorter toilet queues and access to Nuffield Health physios before the race, and volunteers are on hand to help with your bags if you're running out of time (I've only handed my own bag into the bag drop once over the three years I've done this!).The course starts off hard, with an almost immediate uphill, before flattening off for a while. The views over the marina on your way out and back from Ovingdean are only spoilt slightly by the undulating course at this point, and once you get back to the seafront proper for the halfway point, the crowds are out in full force. The circuit around Hove tends to be party central, with many people setting up camp in front of their houses, but there was plenty of sweets and orange segments for the taking. The lap around the power station at the far end of the course is the hardest section, with supporters being few and far between.But that final run back along the seafront to the finish line makes it all worth while. It always amazes me how often I see the same signs over and cover again, since the parts in town are so close to each other that supporters can easily move between them to cheer you on at different points, and this final stretch is the pinnacle of that support. And when that finish line comes into view? Perfection, with a short flat sprint to finish off.Bag collection is well arranged across the finish line, with it being turned around slightly this year so you collected your stuff to use the reusable bag provided as your swag bag. And there was so much free stuff being given out (mostly of the food and drink variety), it almost makes those 26.2 miles of torture worth it. The event village on the beach is heaving by the end, but there are numbered flags set up on the beach for easy meeting points to help you find family and friends. Make sure to arrange this beforehand, as phone coverage is spotty at best down on the beach with that many people all trying to get hold of each other.All in all it was a great day, and I really enjoyed the run this year.
Recent Questions
JW
Hi can you let me know when the park and ride will be available to book please thanks
SE
Hey there, just to let you know that the park and ride booking will open in early 2020. All the best!
Event passed
See results and photos