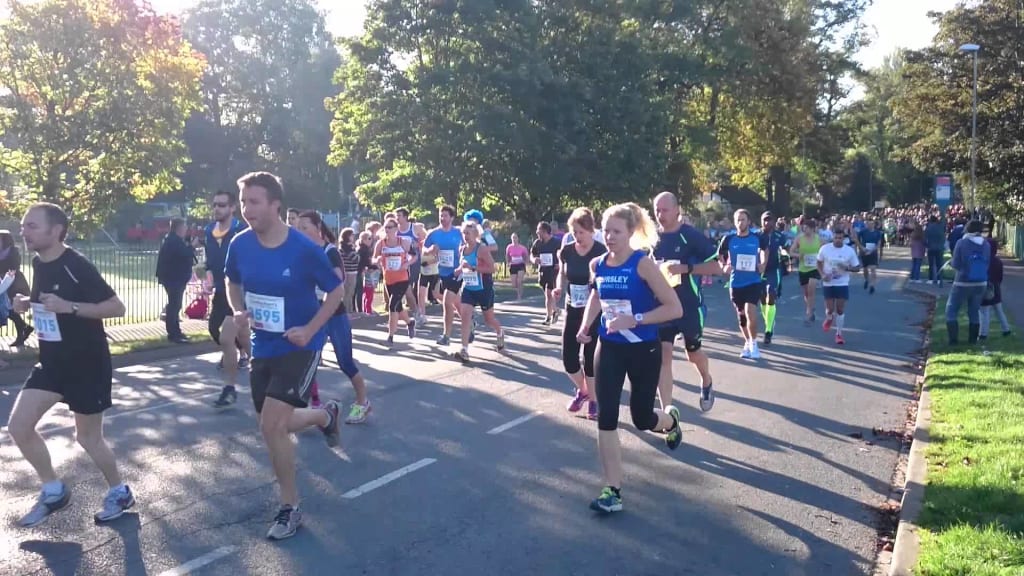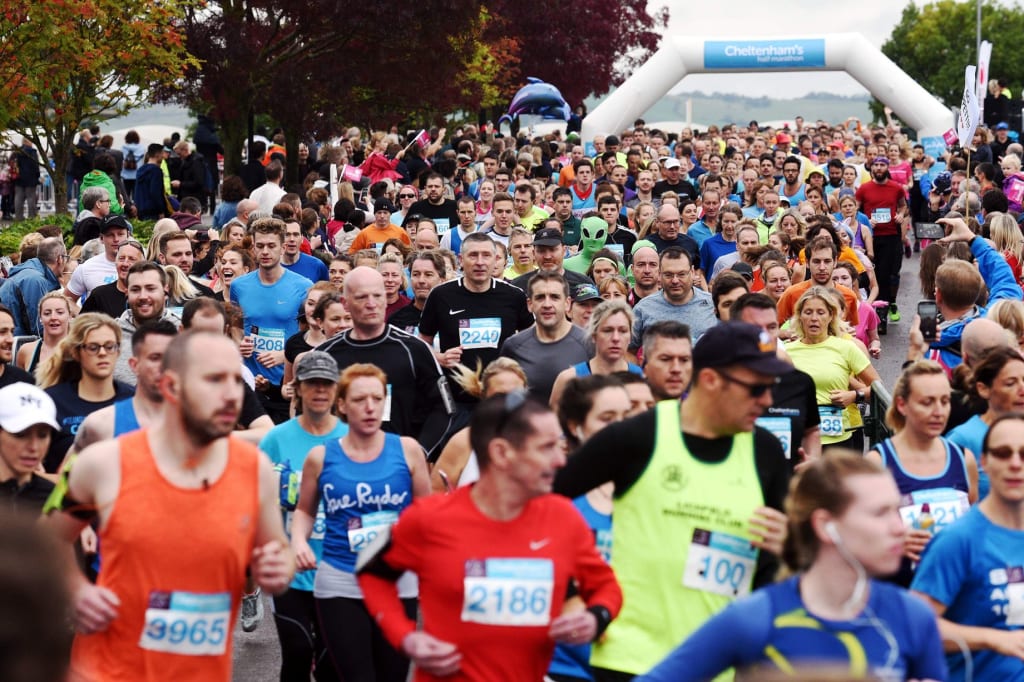 Cheltenham Half Marathon
Why book with us?
Official booking partner

Best price guarantee

Free cancellation protection
We're #1 for customer satisfaction
The Still Moving Cheltenham's Half Marathon is set in the heart of this beautiful regency town and has been designed to show off its splendour and Cotswold charm. Now moving into its seventh year, this popular half marathon has grown in size and is now hosted at the famous Cheltenham Racecourse.
Review summary
Course

Organisation

Atmosphere
"I really can't fault this. It is a small event with some 2000 plus runners,..."
"This was a well organised event taking us through the town centre where..."
"Amazing event. I may be biased as I live near to where it starts and ends but I..."
How to enter the Cheltenham Half Marathon
Standard Entries

Standard Entries
Cheltenham Half Marathon routes
With the start and finish line held at the stunning Racecourse on the outskirts of this beautiful regency town, participants will be able to enjoy the glorious views of the surrounding Cotswolds before heading off along tree lined roads towards the stunning Town Centre. Through iconic locations such as Montpellier and Landsdown, before joining the old Honeybourne Line towards Pittville and back into the Racecourse for a final lap before enjoying an amazing grandstand finish. A truly amazing opportunity to see the best Cheltenham has to offer from a closed road, point of view.
The route is fully signed and marshalled – please follow marshal instruction. Aid stations are along the route with water, toilets and medical support. Participants will be asked to move onto the pavement if they fall behind the road re-opening schedule – on sections where there is no pedestrian footpath, participants will be re-routed. Everyone will be greeted at the finish with their medal and other rewards.
*subject to change
Frequently Asked Questions
When will I receive my race pack for the Cheltenham Half Marathon?
You will receive your race pack within the two weeks leading up to the race
Can you sign up for the Cheltenham Half Marathon on the day?
Unfortunately entries on the day are not accepted.
Are headphones allowed?
The use of headphones, iPods or other musical devices is not advised in order that you can listen to instructions from marshal's and medical staff.
Have a question? Get answers from our team.
Cheltenham Half Marathon weather forecast
Light rain in the morning and afternoon.
High chance of rain
Moderate breeze possible, up to 12mph
Meet the organizer
Other events from this organizer
Cheltenham Half Marathon reviews (3)
Course

Organisation

Atmosphere
Reasons people recommend this event
Did the Half Marathon in 2019

I really can't fault this. It is a small event with some 2000 plus runners, which makes for a small event village, but small in this case is better. Lots of massage and yoga provided for runners post event. A mix bunch of seasoned runners and beginners, but the same encouragement from the crowds and participants. I ran with two of the 1h30 pace setters and in all the runs I have done so far I have never come across such an amazing pacer (sorry I forgot his name). From the encouragements he was giving to all of us that were running alongside him, to the guidance he was giving (curb, puddle, cobbles, etc), to asking runners to pass the water around, he was really amazing and an example to a lot of other pacers who hardly speak to anyone. Running can at times feel like a lonely place and for someone who wasn't from Cheltenham and struggles with mental health issues, it made me feel less lonely. The marshalls were also truly inspirational. When we got to the racecourse they were helping wheelchair athletes in the muddy bits. As I said, I can't fault it and yet... it was a tough course. Cheltenham isn't exactly flat, with lots of hills and just when you thought you had finally conquered all of them, and it was all going to be downhill from then on, another one came along, and the racecourse was a course in itself, long and winding and definitely hilly and tough to run on the muddy parts. It wasn't a compact mud, but rather a soft grainy one, which slowed us down and was hard to run on.
Will I do it again? I don't know yet. I am tempted as I often like to repeat races in order to see whether I have improved from previous years. But I also like new challenges. I definitely hated every minute of it as I was running it, but then to my absolute surprise I managed to get a new PB, and I know it is my nature to hate races as I am doing them (maybe that's my mantra), to then looking back at them in a more positive and upbeat way. So I would recommend this one as a challenging course to take on!

Did the Half Marathon in 2019

This was a well organised event taking us through the town centre where cheering crowds provided plenty of welcome support! The flat course meant it was good for beginners and also for those trying for a PB.

Did the Half Marathon in 2019

Amazing event. I may be biased as I live near to where it starts and ends but I loved it. Great support despite slightly dodgy weather (rain held off thankfully). Very well organised, nice course that is slightly challenging and has a killer final 4km round Cheltenham RaceCourse but if it wasnt challenging then it wouldn't feel like such an achievement.
Events in the United Kingdom
Running Events in the United Kingdom