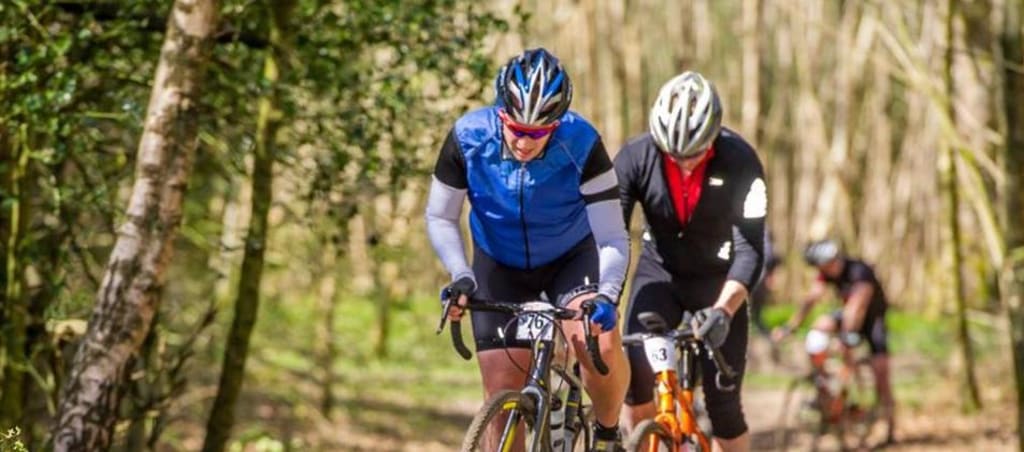 CX Century: The South Downs Way
Bike 100km
The South Downs Way; it has long been a right of passage in mountain biking circles. And now this hundred mile ribbon of imposing chalk downland is about to become an icon of the CX/gravel scene. The huge climbs and sweeping descents wouldn't be out of place among the Tuscan Strade Bianchi, while the expansive coastal views are quintessential British beauty.
Review summary
Course

Organisation

Atmosphere
"A very tough but rewarding event needing strong fitness and very strong legs!..."
"Longest off-road distance I've done in a day- so I was really unsure whether I..."
"Great ride only let down by no after ride water and post ride food at the..."
How to enter the CX Century: The South Downs Way
CX Century: The South Downs Way weather forecast
Mostly cloudy throughout the day.
Light breeze possible, up to 5mph
CX Century: The South Downs Way reviews (10)
Course

Organisation

Atmosphere
Did the 100 Miles or 100km in 2017

Longest off-road distance I've done in a day- so I was really unsure whether I was going to get through it, especially such an iconic route. I was really proud to get to the end and see my family and friends waiting on the finish line - what a truly rewarding experience, from start to finish - thanks Martin a team for creating the opportunity to have a crack at it!

Did the 100 Miles or 100km in 2017

Great ride only let down by no after ride water and post ride food at the finish

Did the 100 Miles or 100km in 2017

Doing the South Downs Way in one day was a massive test for me. I doubt I would have completed it without the support stations along the way. Signposting was reassuring, feed stations well stocked, would recommend for anyone fancying attempting this challenge

Did the 100 Miles or 100km in 2017

Trail Break events attract a friendly group of like-minded riders who are out for a day of quality riding in relaxed atmosphere.

Did the 100 Miles or 100km in 2017

Fab day. Hot weather. Food stations great.Don't underestimate the battering you and the bike will take.

Did the 100 Miles or 100km in 2017

Brutal but can't wait to try it again, might get new shorts for next year though!

Did the 100 Miles or 100km in 2017

Excellent course and well marked out on Winchester to QECP sectionwhere I'm likely to get lost!

Did the 100 Miles or 100km in 2017

much tougher than expected but that was due to not riding the downs before so i had no idea on terrain. i got 4 punctures which put a downer on the day so wish i had run tubeless.

Did the 100 Miles or 100km in 2017

A very tough but rewarding event needing strong fitness and very strong legs! Event was well run and had the right stops in the right places. The finish was a bit shoddy though with poor final directions and no recovery food or drinks giving a bit of an anticlimax

Did the 100 Miles or 100km in 2017

Enjoyed, left some distance for next time - as had to get train back to Winchester - full distance next time
Events in the United Kingdom