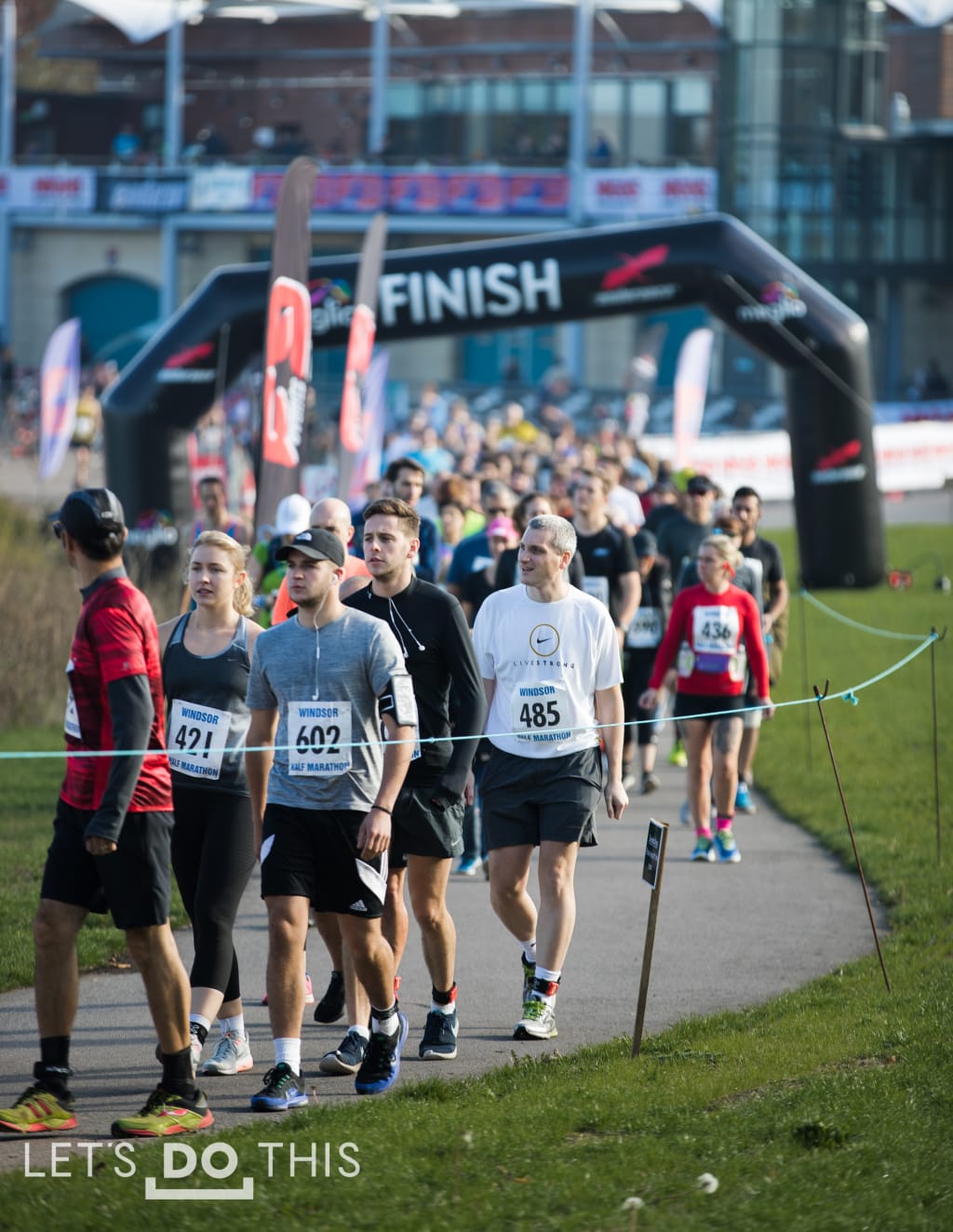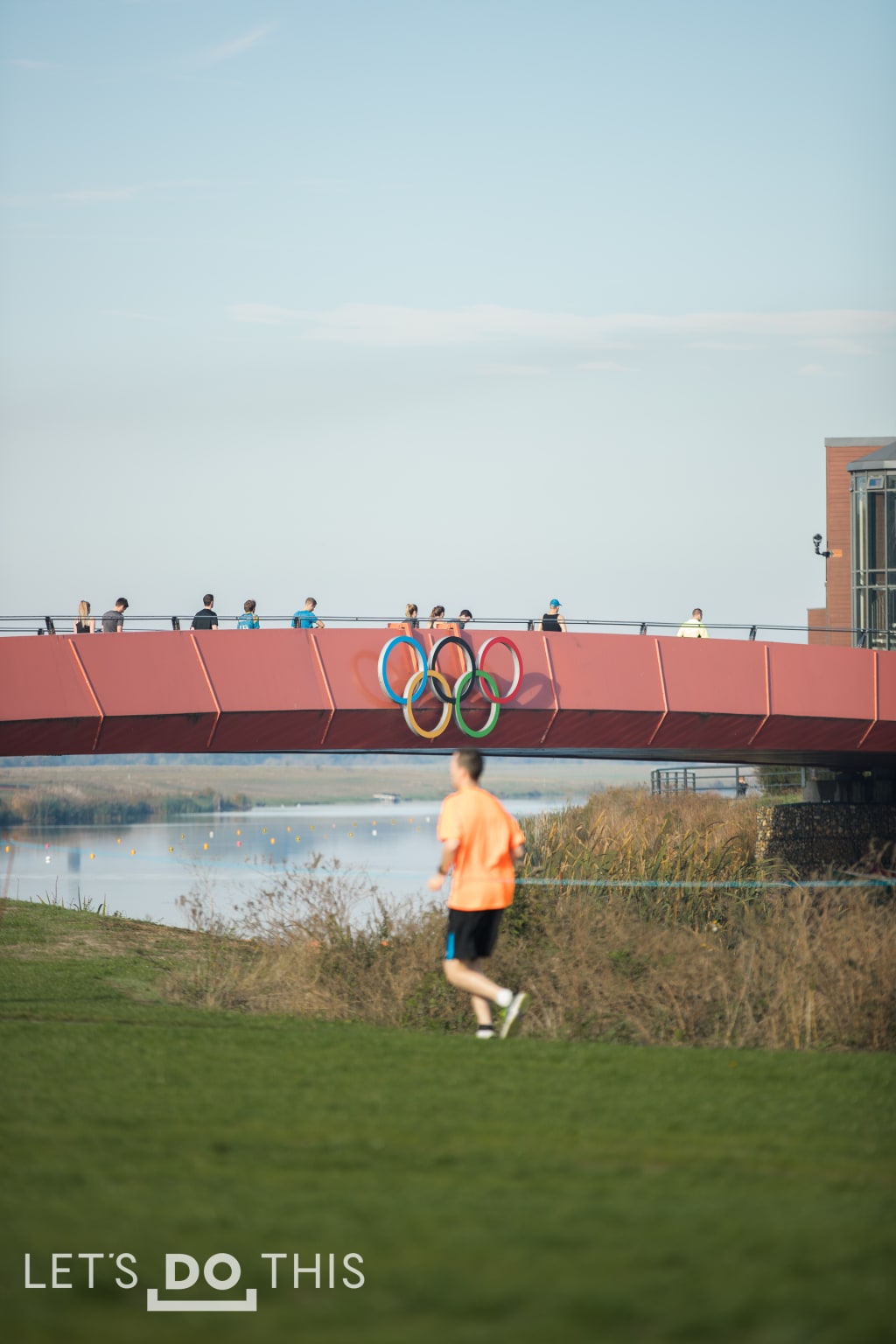 Dorney Lake Winter Duathlon & Run
Suggest an edit
See any improvements? Be the first to make this page better.
Why book with us?
Official booking partner

Best price guarantee

Free injury protection
Have a question? See our Help Center
We're #1 for customer satisfaction
Take part in this superb celebration of endurance events. Great for beginners and experienced athletes alike, the flat course tightly hugs the historic lake giving participants some stunning views. Come to race in the shadows of the Olympic rings or for the unique medal.
Review summary
Course

Organisation

Atmosphere
"I chose this course as part of my training towards other events but also..."
"Very nice and flat course. Not overly scenic but flat and fast so great for..."
"I enjoyed the run, I ran the 15k, 3 laps of the course. The half marathon was..."
How to enter the Dorney Lake Winter Duathlon & Run
Duathlon: Run 2.5km, Bike 10km, Run 2.5km

Duathlon: Run 5km, Bike 20km, Run 5km

Duathlon: Run 10km, Bike 40km, Run 5km
Dorney Lake Winter Duathlon & Run routes
DUATHLON:
First Run Course
The run will be an out and back course measuring 2.5km.
The Super Sprint Duathlon run will be 1 out and back lap, the Sprint Duathlon run will be 2 out and back laps and the Olympic Duathlon run will be 4 out and back laps.
Once completed, competitors will proceed into the RUN IN entrance of the transition area.
Bike Course
The course consists of approx. 5km laps up and down the side of the famous lake.
Super Sprint Duathlon will complete 2 laps, the Sprint Duathlon will complete 4 laps and the Standard Duathlon will complete 8 laps.
Please note that it is the competitors responsibility to count the number of laps they have ridden.
Final Run Course
The final run course is once again an out and back loop equal to 2.5km.
The Super Sprint distance will be 1 lap and the Sprint & the Olympic distances will be 2 laps.
RUN
The 5km, 10km, 15km & half marathon courses are laps around the famous rowing lake.
The course is fast and flat and takes place on tarmac paths and closed roads.
This is a perfect course for first time runners or those looking to get a PB
Frequently Asked Questions
What is the minimum age for the Dorney Lake Winter Duathlon & Run?
Competitors must be at least 17 years old on the day of competition to enter.
Will there be free parking at the Dorney Lake Winter Duathlon & Run?
Yes, there will be tons of free parking available at the event.
Can I bring my dog to the Dorney Lake Winter Duathlon & Run?
Due to safety reasons, dogs are not allowed at the event. However, please bring as many family members and friends as you please as it promises to be a great event.
Dorney Lake Winter Duathlon & Run weather forecast
Possible light rain and dangerously windy overnight.
50% chance of rain
Moderate breeze possible, up to 13mph
Meet the organiser
Are you the organizer? Claim this page
Offering fun, friendly, family, fast and focused events across the South. F3 Events was set up in 2006 and has been one of the leading sporting event organisers along the Thames Valley for the past 10 years. Our mission is to organise, deliver and provide first class sporting events along the Thames Valley to aspiring athletes from complete beginners to elites athletes.
Other events from this organizer
Loading
Dorney Lake Winter Duathlon & Run reviews (33)
Course

Organisation

Atmosphere
I enjoyed the run, I ran the 15k, 3 laps of the course. The half marathon was about a mile or 2 behind so many of those runners came through but it wasn't crowded.
A steward helped with my parking space when spaces became available at the boathouse which saved me a walk before the start.
I like dorney lake in general and this was a well organised race to take part in there.

Very nice and flat course. Not overly scenic but flat and fast so great for beginners or getting PBs. Nice and basic race

Did the Half Marathon in 2019

THE BAD: Race instructions were clearly pinched from the triathlon as they instructed you to bring a bike!Collecting the numbers was a bit confusing as I didn't see any signage and there was a lot of finishing off triathletes around preparing for a presentation and doing their own post race stuff so it was all a bit baffling. Not that amused that F3events website described it as a "fully licensed and certified by UK Athletics" course, but didn't make it clear it's not got a UKA/runbritain race license so won't count on Power of 10 or RunBritain. Probably wouldn't have paid the 35 entry if I'd known that - you only get a generic sort of medal for it, so I'm not sure what the entry fee goes on.THE GOODThe car parking attendants on the day were very helpful at managing a mass of cars - be aware that you might end up parked about half a mile from the meeting area though as they park along the road once. Not many runners so no getting jostled and held up along the wayHad a 1.40 pacer, which was unusual and very helpful for me. Water stations well stocked and friendly volunteersDefinitely a flat course and lots of pb potential and I quite enjoyed knowing what was coming each lap so I could judge my pace

Did the Half Marathon in 2019

Great flat course as advertised, with water stops and gels every 2.5km or so. Facilities before the start and after were also good, with use of boat house.

Did the Half Marathon in 2019

Great race for all abilities. Flat course with great support. Ive done this event several times and hope to be back for more

Did the Half Marathon in 2019

Expensive!!Didnt seem particularly well organised. Zero signage to help out with registration, start or finish areas. Joining instructions were useless- clearly a cut and paste from another event and course map was incorrect.Course was pretty mind numbing but that was to be expected with a 4 lap race.Not entirely sure where the 30+ entry fee went - other than to F3 events in profit.Much better organised and value for money events out there.

Did the Half Marathon in 2019

I chose this course as part of my training towards other events but also because of the pb potential. I completed an Olympic duathlon back in November 18 so knew that the course was relatively flat. The race briefing was a little behind schedule although clear on the course to run and instructions provided. The atmosphere was also friendly and I chatted with a few people to see what their goals were and if they had run here before. The pack for the event was mixed which is great to see a blend of experience. The race itself was very good and easy to manage your pace in line with your strategy. I predominantly run trail events so it was a change for me to run multi laps on flat tarmac. Once set in, it is mainly 4 laps (not always great completing laps as there isnt much to see but that is not why i entered)so you chalk them off as you go, knowing that once lap 2 is out the way you are over half way round. My goal was to have a new pb and beat 1:32:44 so I was aiming for 1:30. Conditions were great on the day, not hot a and very little breeze. I finished on 1:29.04 so very happy. It is worth noting that the straight back to the boathouse is a little deceiving and felt very slightly uphill. Would I compete here again, yes I would. Very well organised as there were many events on the day and friendly competitors/marshalls alike.

Did the Half Marathon in 2019

The event was very well set up and registration was very straightforward.Nice course, flat and scenic. I think it would be a beautiful run in the summer as it was a bit grey and chilly. But enjoyable none the less

Did the Half Marathon in 2019

A no-nonsense extremely flat course, ideal for getting a HM PB (which I did -7mins). Really well organised and very close parking. Would thoroughly recommend this course.

Did the Half Marathon in 2019

Event was very well organised, the course was accurately measured and pretty flat. There was water and gels on the course and the results were available immediately afterwards.Would definitely run it again.
Something missing?
We're rebuilding our event pages and would love your input. Please suggest anything you would like to see on this page.
Events in the United Kingdom
Running Events in the United Kingdom