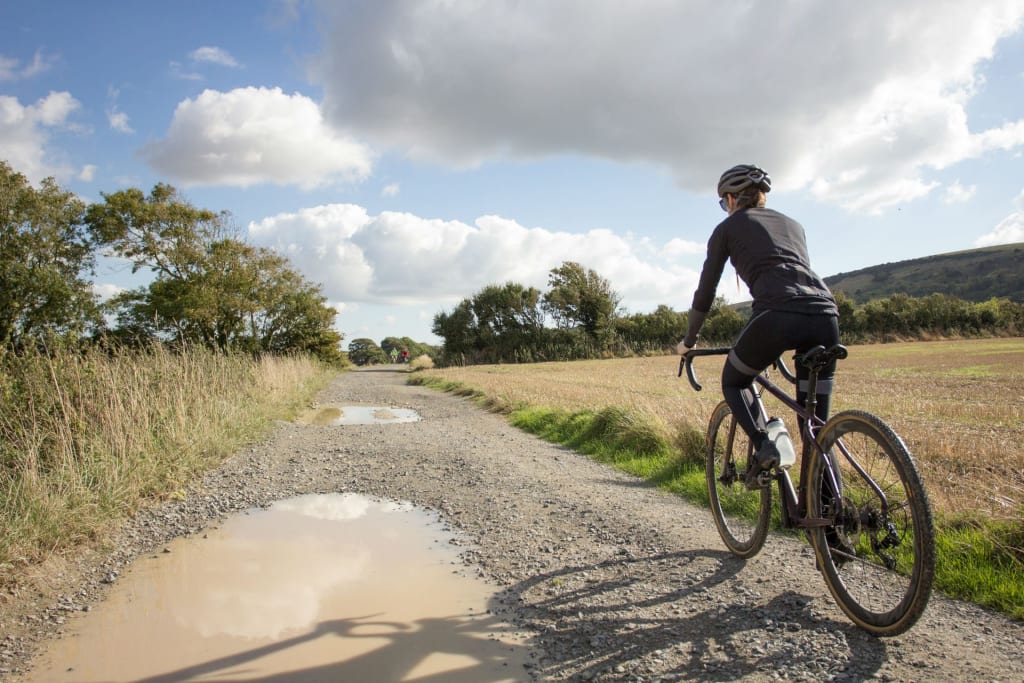 Evans Cycles London Road Sportive – Sunday
Back for its fourth year, we are returning to the stunning Osterley Park.
Surrounded by gardens, park and farmland, Osterley is one of the last surviving country estates in London. Now a National Trust property, with excellent transport links to London and elsewhere, we think it'll serve as a fantastic venue for a sportive.
The route is somewhat deceiving; once we've left the estate we're soon out into the countryside and leaving the city behind.
This is the first fixture on the RIDE IT calendar so will be a great opportunity to work off any festive indulgence and get the New Year off to a flying start! The Estate is a short hop from central London by tube but a world apart.
Review summary
Course

Organisation

Atmosphere
"An awful lot of punctures (thankfully not for me). Some nice climbs but the..."
"Very laid back atmosphere, and the organization was very easy (I used a voucher..."
"This was a well organised event with everything provided for, although in my..."
How to enter the Evans Cycles London Road Sportive – Sunday
Evans Cycles London Road Sportive – Sunday weather forecast
Possible drizzle in the morning.
40% chance of rain
Light breeze possible, up to 7mph
Evans Cycles London Road Sportive – Sunday reviews (12)
Course

Organisation

Atmosphere
Did the Medium Route in 2018

Very laid back atmosphere, and the organization was very easy (I used a voucher so wasn't really signed in, but getting my number was nevertheless very fast & easy). The beginning of the course is not the best, but once out of London it's really nice!

Did the Long Route in 2018

This was a well organised event with everything provided for, although in my view in suffered from a few route issues. There was quite a bit of green-laning that combined with a few days of rain probably led to a lot of cr*p on the route and wasn't that well suited to the pure road bikes. I was one of the many to suffer from punctures. But the nice Evans mechanic did repair my puncture (after I ran out of tubes) so I could cycle home. I'd probably do Evans events again based on the organisation but probably not this route.

Did the Medium Route in 2018

Efficient, well organised. Given any weekend in January is cold, a tent at the finish for a cup of coffee/cake would be nice. Better signes needed at the M Hyde Rd and A312 interchange - where you go onto the cycle lane. Somebody standing there would be useful. Too easy to end up on the A312.

Did the Long Route in 2018

I loved it and it was a nice mostly scenic route (apart from London bits of course), with a few hills (Long route) in the Chilterns. Well organised and well stocked food stations. Male dominated as all other cycling events though - but thats nothing to do with Evans :) would recommend - we were lucky with the weather too, given its January

Did the Long Route in 2018

An awful lot of punctures (thankfully not for me). Some nice climbs but the course seemed more suited to cyclo-cross than road bikes, in several areas.

Did the Medium Route in 2018

Overall, really enjoyable. Prevailing tail wind for last 30k certainly helped that! Route was good, however lots of busy quick roads to negotiate, including on the toughest climb, which wasn't the best with agitated drivers.

Did the Long Route in 2018

It was a well organised route, signs were very clear and a nice route to start the year off. Only a slight minus point - there could have been loos at the first checkpoint.

Did the Long Route in 2018

Brilliantly organised as always, with faultless signage. The route was very urban for the first ten miles or so, with frequent traffic light stops, but soon broke out into countryside. Nice loop around Beconsfield with moderate climbs and quiet roads. Roads in pretty shocking condition (potholes) but where aren't they these days? Good start to the sportive season.

Did the Long Route in 2018

The event was well organized. Feed stops were good (delicious cake!). Would have preferred the first feed stop on a lay by or tarmac area rather than a muddy/gravelly road side as my cleats ended up caked in mud. Lots of single track roads which is muddy and wet at this time of year (end of Jan). Thumbs up to the route, was enjoyable with a few decent climbs as a challenge. I would do this event again but Ideally on my summer bike (but that's dependent on the weather of course). Good mix of riders on the day with hybrid riders to hard core roadies. There was even a guy on a Brompton whom I only just managed to cycle past! All friendly cyclists, no attitude or cycling snobs here. This was my 3rd Evans RideIT event and I will be doing more. Free on site parking at the Event start would have been an improvement (we had to pay 6, event was at Osterley Park).

Did the Long Route in 2018

Great day out, no rain. This was perfect for the first ride of the year and very well organised as usual
Events in the United Kingdom