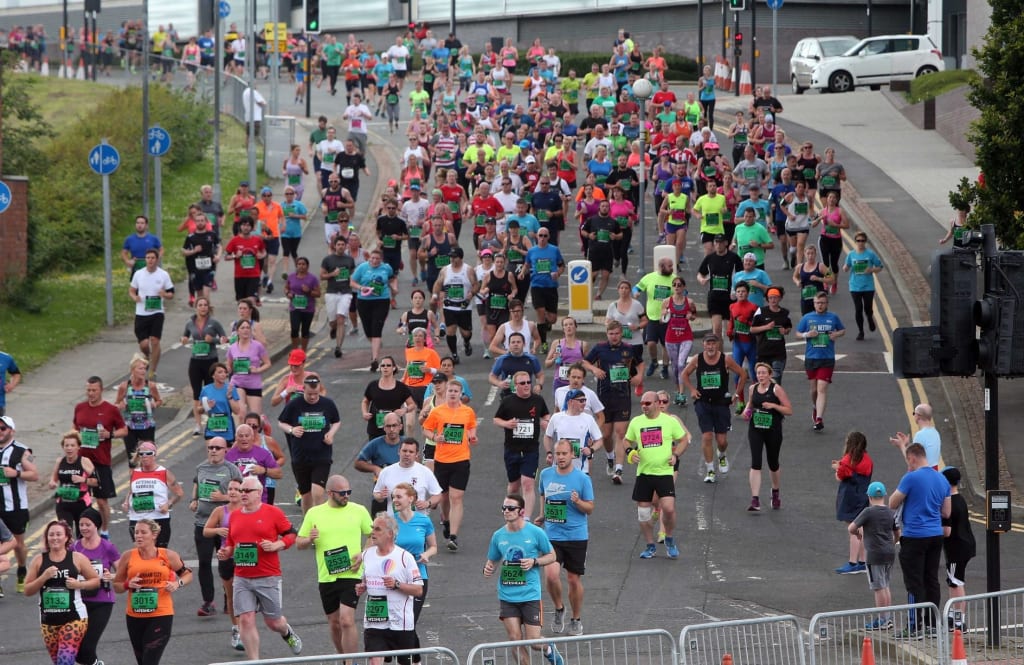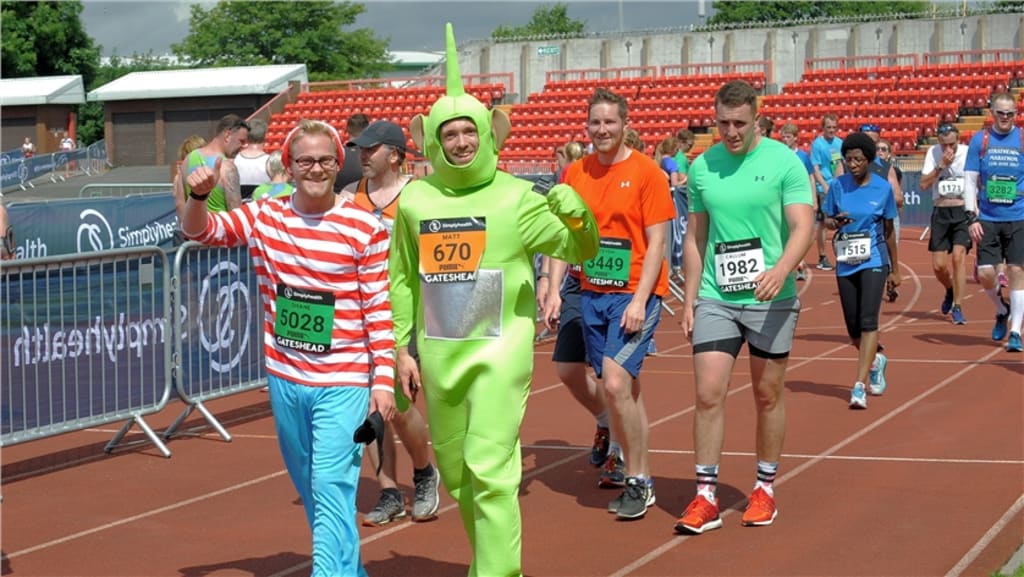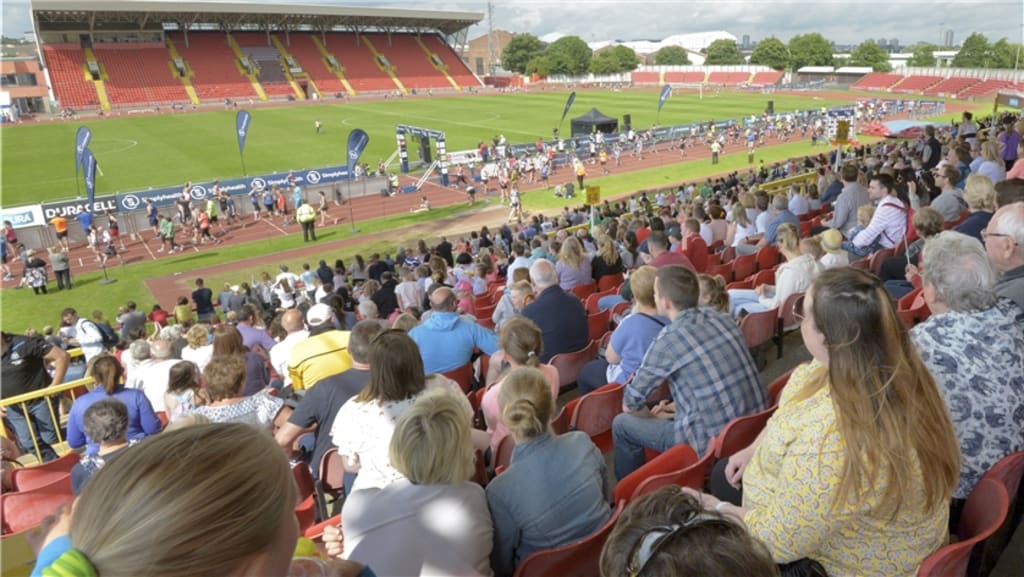 Simplyhealth Great North 10k
Run 10km
Enjoy the best tour of the Tyne at the North East's biggest 10k. This summer event finishes inside the iconic Gateshead International Stadium.
Review summary
Course

Organisation

Atmosphere
"Fabulous event. So well organised <br />Really enjoyed event. Finishing in..."
"First time we did this race and have signed up for next year. Fab route and..."
"Well organised. Usual Great Run good preparation & encouragement. Met..."
How to enter the Simplyhealth Great North 10k
Simplyhealth Great North 10k route
Passing under the iconic Tyne Bridge and heading along to the Sage Gateshead and BALTIC before bending back along the Quayside for a triumphant lap of the Gateshead International Stadium track, cheered on by your family and friends.
The latest addition to the 10k course is the now infamous 'Slog on the Tyne' section, a steady uphill climb that will really put your training to the test.
Simplyhealth Great North 10k weather forecast
Mostly cloudy throughout the day.
Light breeze possible, up to 5mph
Meet the organizer
#3
The Great Run Company are ranked #3 in the UK out of 560 organizers
The Great Run Company is a United Kingdom events company specialising in the development, design, organisation and rights management of mass participation and televised sporting events. They most notably organise the Great North Run, Great South Run and Great Manchester Run annually.
Other events from this organizer
Simplyhealth Great North 10k reviews (21)
Course

Organisation

Atmosphere
Reasons people recommend this event
Well organised. Usual Great Run good preparation & encouragement. Met interesting people. Commentator said ' ...easy course....keep something for last step climb...'. He hadn't run it. Quite hilly at first, needing care. Turn back just before half way. Went behind bushes for a middle and found toilets hidden! Second half felt easier, probably psychological.... Best was at the end, when you struggle up the steep hill into the great Gateshead Stadium to be greeted by your name on the public address!

Fabulous event. So well organised
Really enjoyed event. Finishing in Gateshead international stadium was magical

I started running at 68yrs using the couch to 5km app. I was hooked, I applied for and got a place in the GNR just in time for my 70th birthday. My daughter has been my running companion, we have done a couple of muddy runs and a COR. I upped my game to 10km in a effort to get ready for GNR. We felt we needed to enter our first timed run. The atmosphere and streamlined organisation made it very easy. Thank you so much.

At the age of 68yrs I started to run using couch to 5km app. I got hooked, applied for GNR and got a place just in time for my 70th birthday!! I've upped my game to 10km running with my daughter. This was my first serious timed run I've done a couple of muddy runs and a COR. Atmosphere was great and organisation was streamlined. Thank you so much for the experience.

Amazing experience Well organised Thoroughly enjoyed my first 10k experience Would definitely do it again

First time Iv ran the GN10k really enjoyed it, quite a hilly run so was tough in places. Was really well organised and plenty people along the way to give you encouragement. Already signed up for next year

I have run the Great North 10k twice so my review takes into account a comparison with the 2016 GN10k. I found that this year, whilst starting the waves at different times helped to decrease congestion on the course, the problem for me was when it came to lining up in the pens. The green pen was not large enough for the participants and there were many of us stuck along the sides before the race began. This space on the sides was similarly cramped, and blocked up by onlookers including people with prams/buggies, so it was hard for many of us to get to the starting line initially. However, once we got started the race was every bit as enjoyable as last time and the atmosphere was great.

One minor thing that other races do which GN10k didn't this year was provide a 5k chip time as well as the 10k chip time - is this something that could be looked into in the future?

Great event. The spectacle and atmosphere of the day was phenomenal. Well organised and the finish in the Gateshead stadium was electrifying. Really enjoyable and already booked it as an event for next year.

This was the first time I had ever entered anything like this so was not sure what to expect but thoroughly enjoyed the day and was amazed by how supportive everyone was, spectators, volunteers, officials and other competitors. Can't wait for next year now.

First time we did this race and have signed up for next year. Fab route and organisation and lovely atmosphere.

Would definitely recommend to all levels of runner. Fabulous 😁
Events in the United Kingdom
Running Events in the United Kingdom