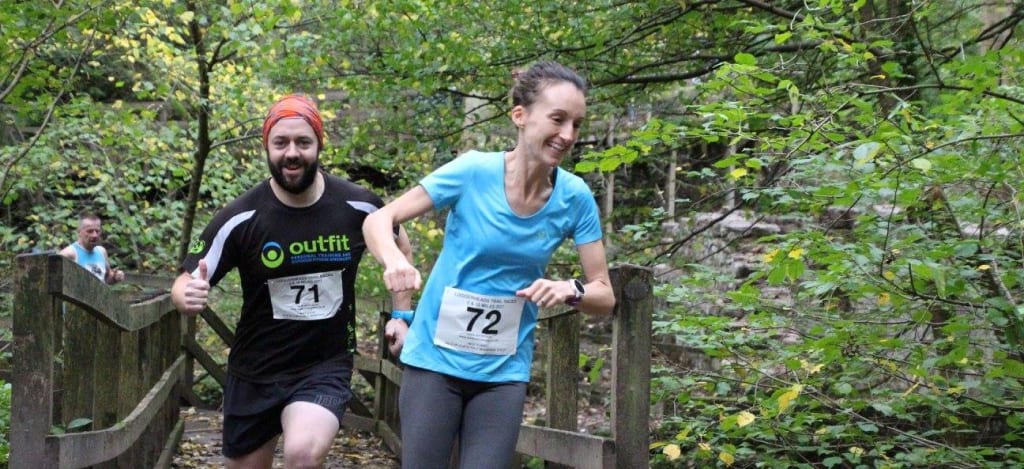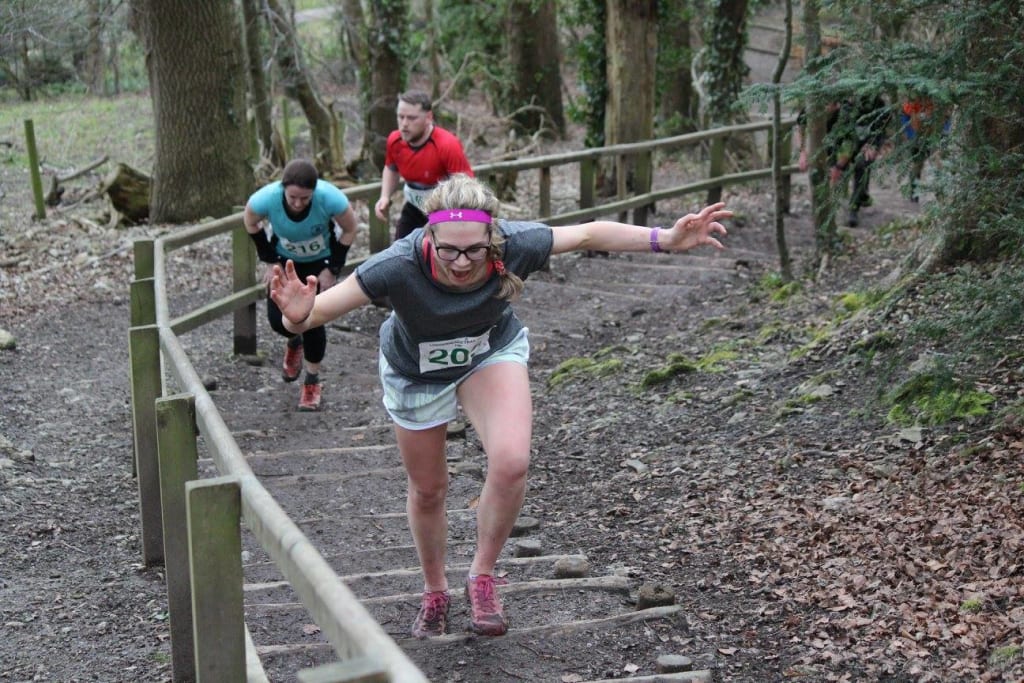 Loggerheads Trail 10k & 5k
Why book with us?
Official booking partner

Best price guarantee

Free injury protection
Have a question? See our Help Center
We're #1 for customer satisfaction
Take part in this incredibly popular trail running event. Great for people of all running abilities, the course covers a variety of different terrains which offers something for everyone. Come for the bespoke finisher's medal or for the physical challenge.
Review summary
Course

Organisation

Atmosphere
"Loggerheads is a familiar setting for me but I never thought of running it..."
"I took part in the Canicross 5k race, well organized, well thought out and..."
"A great trail run event in a fantastic location. Organisation of the event was..."
How to enter the Loggerheads Trail 10k & 5k
Loggerheads Trail 10k & 5k routes
The start and finish are at Loggerheads Country Park visitor centre.
The course is a 5k loop which provided runners with variety of scenery and terrains.
There is something for every type of runner: woodland tracks, technical descents, a stretch of country lane and the infamous steps.
The 10k race will cover two loops of the 5k track.
Frequently Asked Questions
Can I enter on the day?
Entries will close when the race is at capacity, so it is very unlikely that there will be entries available on the day.
What are the start times?
9.35am for the Canicross, 9.45am for the 5k and 10k and 9.55 for the Dash.
Am I allowed to invite family and friends?
Of course! You are allowed to invite as many people as you would like to join and support.
Have a question? Get answers from our team.
Is your question about booking your place? See our Help Center
Loggerheads Trail 10k & 5k weather forecast
Light rain in the evening and overnight.
70% chance of rain
Moderate breeze possible, up to 13mph
Meet the organizer
#42
OutFit are ranked #42 in the UK out of 274 organizers
We look to promote activity in the great outdoors, encourage exploration of different areas through exercise and provide clients with the best in Outdoor Fitness Training. A real emphasis on quality and engagement with the customer, we are not 'mass market' and do what we believe in. OutFit have provided quality Fitness Services, Events & Challenges since 2007. We love being outside and love to share our passion with our customers! A company born out of a love for the outdoors and a passion for health and fitness. Behind it is a talented, versatile and experienced Fitness Professional who focuses on quality exercise, that works.
Other events from this organizer
Loggerheads Trail 10k & 5k reviews (3)
Course

Organisation

Atmosphere
Loggerheads is a familiar setting for me but I never thought of running it until I saw the event. The course is excellent with the addition of the steps, you think you have done the hard bit but it just keeps going then once you have recovered you have to do it all again. Its the only course I know with steps, road running and a ramble in this area and would recommend it to anyone interested in trying something a bit different. It was very well organised.

I took part in the Canicross 5k race, well organized, well thought out and planned especially with the dogs- not a pb course, first half tough with steep steps! but 2nd half lovely including technical downhill and a flat run along the river back to the finish. Thoroughly enjoyed it once I finished!

A great trail run event in a fantastic location. Organisation of the event was first class and communication before and during was excellent. Atmosphere was lovely, friendly and informal. The combination of 5k, 10k and 5k canicross was really nice. Ages of runners ranged from junior through to over 70's and was really positive and encouraging for runners of all abilities and levels of fitness. The course meanders through a stunning area of natural beauty, shortly into the race runners are faced with a reasonably tough section featuring quite a climb up onto a higher level of the limestone rocks, from the top it mainly levels out with some trail running through the forest on a variety of gravelly, muddy and uneven surfaces. An interesting but steady descent takes you onto a short stretch of unclassified tarmac road before making the final descent down to the stream which runs through the country park. The final stretch is along the banks of the stream on a gravel path to the finish of the 5k (the 10k runs the circuit twice). Parking at loggerheads country park is good and was sufficient for the over 200 entries. The run is finished perfectly with a visit to the cafe for a hot chocolate and cake. Food is very good and seemingly lunches are lovely. This is certainly an event that will now appear on my annual calendar. (At 59 I am new to running having only started in the past year after the previous decade of serious health issues ... trail and hill running has improved my life, health and fitness to a level that I would have never imagined)
Events in the United Kingdom
Running Events in the United Kingdom