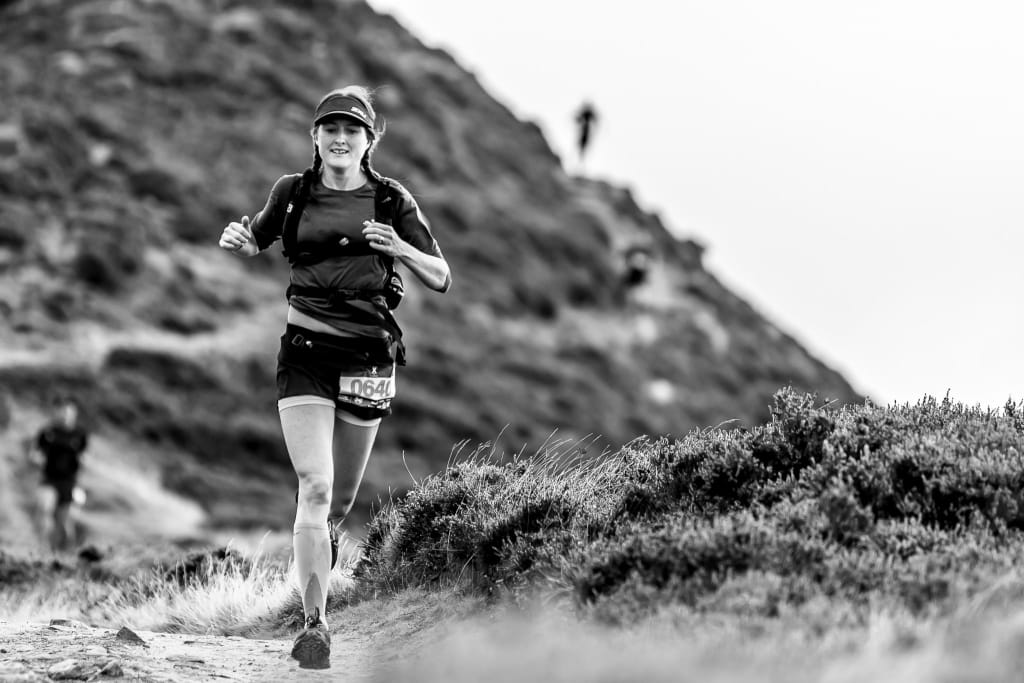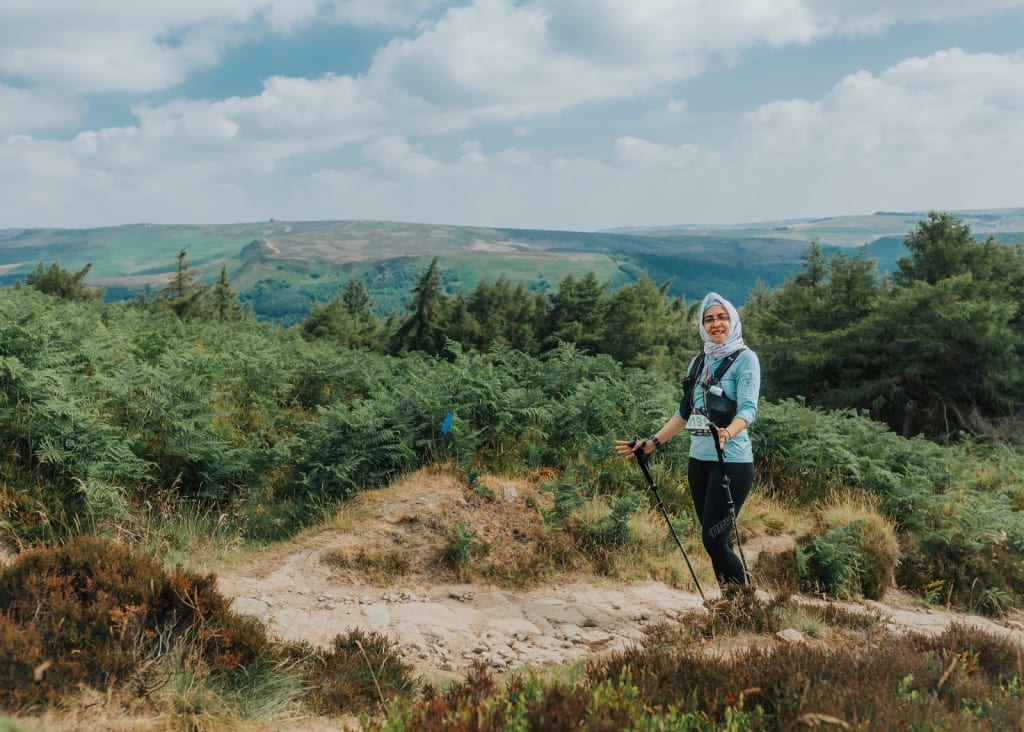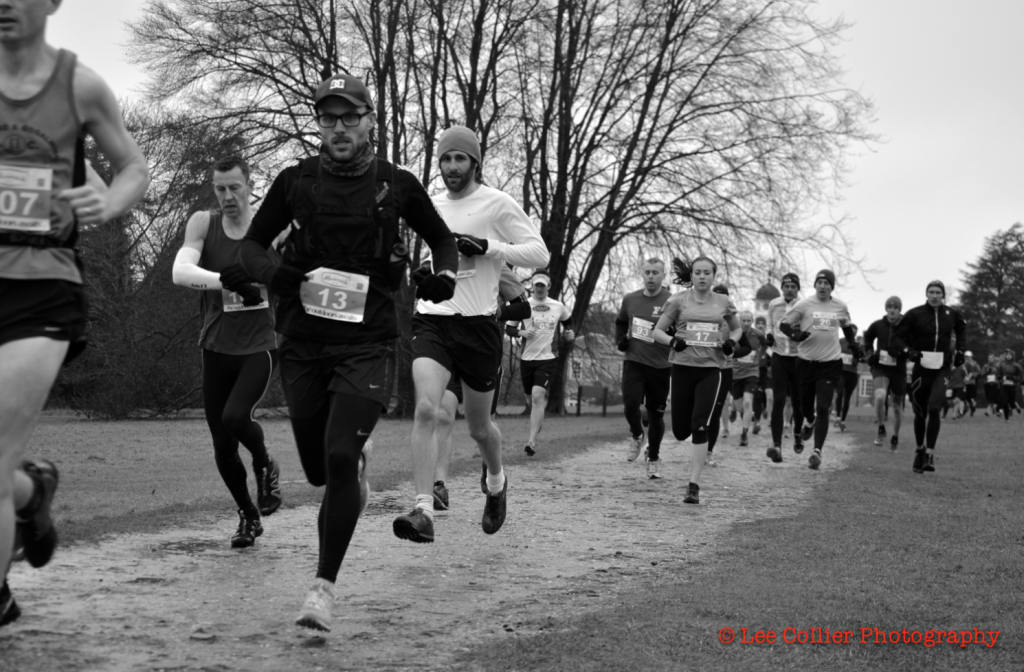 Maverick inov-8 X Series Peak District
Challenge Awards Top 10 Event 2019
Starting in the small village of Hope in the Heart of the Peak District national Park, our Peak X-series event is back for a third time with a brand new Ultra distance route.
The Peak District event may have the least vertical ascent of our X-series races and may weave through a National Park which is known for small quaint towns, local scarecrow competitions, and rolling landscapes frequently used in film adaptations of Jane Austen novels, but don't be fooled these four routes will require all your trail running strength.
Our Peak District event starts off steep by taking you up the famous Win Hill, where all runners will then take in the famous Lady Bower Reservoir. The routes don't get easier as the local tors just keep coming until the last few kilometres where all runners summit Lose Hill before descending back into the village of Hope.
The Ultra Distance has been added to the Peaks event for 2019, this takes you out to a new area of the peak district, winding down through valleys, crossing stunning streams and climbing up to Alport Castle, before heading across some open moorland where the Famous grouse roam. You will then re-join the marathon route and continue on towards black ashop moor.
Whether you're coming from South Wales, South England or the City of London, the village of Hope in the Peak district is centrally located and easily accessible for trails of all abilities to set themselves an serious challenge. With a train station located in the village of Hope itself those in London can leave from St. Pancras and be at our venue in less than 3 hours, ready for a trail run event that they won't forget.
Review summary
Course

Organisation

Atmosphere
"This is a brilliant race and I thoroughly recommend it. Beautiful scenery,..."
"Maverick Peak District Ultra was an absolutely amazing race! Stunning scenery,..."
"A great atmosphere from start to finish, with awesome support all the way...."
How to enter the Maverick inov-8 X Series Peak District
Maverick inov-8 X Series Peak District routes
You will leave the small village of Hope and head out towards Win Hill an impressive climb taking you to 462m (1,516ft) this will give you amazing views over the Ladybower Reservoir which is situated in the Upper Derwent Valley at the heart of the Peaks National Park, in an area It is surrounded by magnificent countryside where water and woodland, topped by high moors meet in stunning fashion.
From there you will run the edge of the reservoir, but don't open the legs up to much as you will need plenty in reserve to tackle Kinder Scout which  is a high windswept upland gritstone plateau, most of which stands at around 600 metres above sea level. The highest point is Crowden Head, which at 631 metres is also the highest point in the Peak District. This is the largest and grandest of the great upland areas of the so-called 'Dark Peak' and it forms an imposing and fascinating area. This route just has to be seen to believe.
We have 4 routes for you to choose from. Please select carefully as the X Series and Ultra Series is not for the faint hearted. You can expect up to 5 on-course hydration and nutrition outposts. There will also be prizes for the winners of each distance, male and female.
Cut Off Points & Times
Peaks Cut off times are as follows. These apply to both Marathon and Ultra races and are in place for your safety. If you do not get to these points in time you will have to be collected as we don't believe you will finish the route in time. Your Safety is our Priority.
Maverick inov-8 X Series Peak District weather forecast
Partly cloudy throughout the day.
Moderate breeze possible, up to 11mph
Meet the organizer
#1
Maverick Race are ranked #1 in the UK out of 266 organizers
Here at Maverick Race we're all about celebrating the beauty of the British countryside. That's why we've chosen some of the most iconic areas that Blighty has to offer for our trail running series. We're not elitist though which is why we've made them accessible to runners of all levels. With multiple route lengths to choose from in every location, you decide on the challenge! Our main objective is to get people off the roads and enjoying being outside in the countryside. We just love to run and we hope you will too after experiencing life on the trails. Having experienced many types of events, from 5km club runs through to Ultra Marathons and Ironman Triathlons, we're dedicated to understanding what's important to you – the runners.
Other events from this organizer
Maverick inov-8 X Series Peak District reviews (68)
Course

Organisation

Atmosphere
Did the Ultra - 69km in 2019

Maverick Peak District Ultra was an absolutely amazing race! Stunning scenery, great support along the route, very well stocked checkpoints stations (not just jelly babies and crisps but good selections of fruit-watermelon was a hit on that sunny day, electrolytes (spot on!), and many more). Nutrition is obviously a key when undertaking any exercise and one could tell that people who prepared checkpoint stations knew their stuff. Moreover, the race was very well marked, no chance of getting lost. The overall organisation was superb, probably one of the best I have seen during my running adventures. Maverick folks are also extremely friendly, positive vibe from beginning to the end. The course was challenging (technical in places), lots of hills, some forestry paths, a bit of gravel, some moorlands here and there, breathtaking scenery, generally awesome running experience. I would run it again, maybe longer distance (100k). Thank you all at Maverick for a truly great day out in the hills!

This is a brilliant race and I thoroughly recommend it. Beautiful scenery, fantastically ran. There is a real sense of comradery amongst everyone.

A great atmosphere from start to finish, with awesome support all the way. These guys know how to put on a trail run!

The organisation is just great!
Everything was superb and the course itself is amazing.
Very friendly atmosphere, not crouded - what I would expect from trail running event )

Great course and organisation, really helpful and good pricing. I'd recommend and have signed up to more of the events. I cannot wait.

Did the Ultra - 69km in 2019

Fantastic fun! I did the full and was amazed at how much I enjoyed it! The volunteers/aid station helpers seemed to genuinely care about you and your race, whatever your pace. The great weather was also a lovely bonus! And the food (running far = permission to EAT) provided at each station was amazing. Gu gels and tribe bars and watermelon! Can't wait for the next event I enter with you!

Brilliant event, really enjoyed it, very tough(for me!), great scenery and atmosphere, definitely coming back next year👍


Did the Ultra - 69km in 2019

Firstly the Peaks are incredible. Secondly Maverick are so skilled at creating races that go through the very best parts of an area! This race is stunning. It's a hard test but is rewarding on so many levels. Rarely have I seen an atmosphere so good too. So friendly, welcoming and fun. This event is special!

No farmers or tractors could ruin the hard work and amazing effort by an incredible bunch of epic runners! Love these events. Stick it to the farmers!!

Did the Ultra - 69km in 2019

Favourite race series ! Start / finish line vibes are second to none. Really well organised and a fantastic route with great course marking
Events in the United Kingdom
Running Events in the United Kingdom