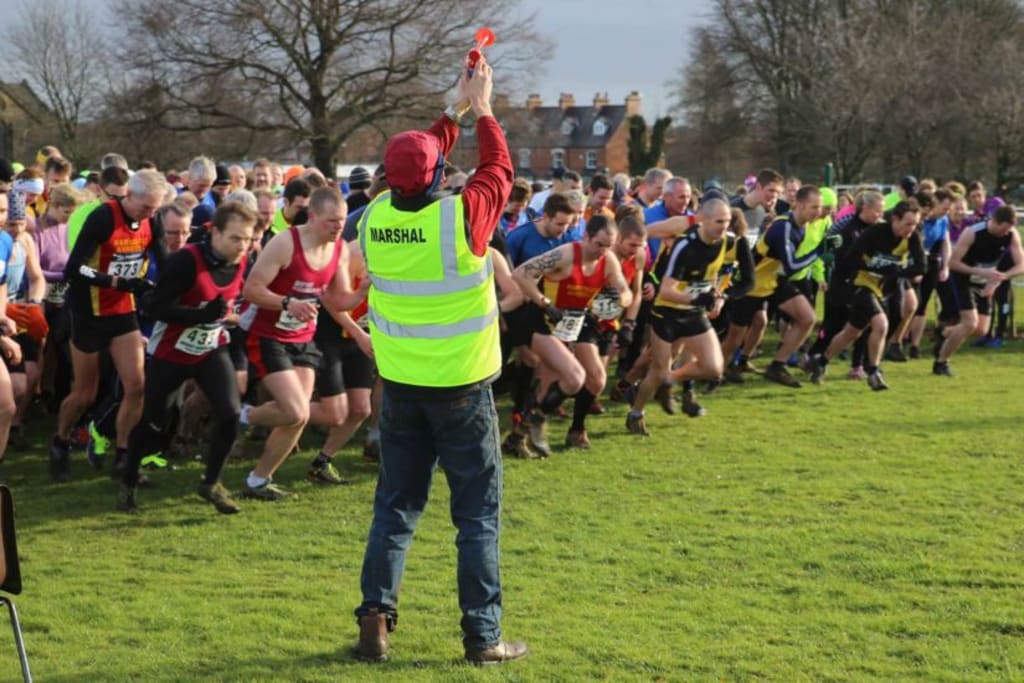 Muddy Boots 10K & Fun Run
The Muddy Boots is an approximate 10k race which starts at the school. It incorporates a run through a multi-terrain course, over undulating farmland and through picturesque countryside, including road, footpaths & trails.
Review summary
Course

Organisation

Atmosphere
"A great run well organised and friendly, departs from a local school so..."
"A really interesting & varied route. Well worth trying if you haven't entered..."
"This is a beautiful course! A bit of mixed terrain and a couple of little..."
How to enter the Muddy Boots 10K & Fun Run
Muddy Boots 10K & Fun Run routes
The race starts & finishes on the school playing fields. It's a multi-terrain course, encompassing road, trail & field, please wear suitable footwear.
There will water stations at approx 4.5k - Low Lindrick Farm and at the finish.
St Johns Ambulance will be on site for any medical assistance. If any runner needs assistance on route then please speak to the nearest marshal who will co-ordinate any medical assistance required
Muddy Boots 10K & Fun Run weather forecast
Rain and dangerously windy throughout the day.
High chance of rain
Moderate wind possible, up to 27mph
Muddy Boots 10K & Fun Run reviews (26)
Course

Organisation

Atmosphere
Did the Geraldine Griffiths in 2019

A really interesting & varied route. Well worth trying if you haven't entered this run before. Good to get a prize other than a t-shirt as well - was a beanie hat.

Did the Geraldine Griffiths in 2019

This is a beautiful course! A bit of mixed terrain and a couple of little hills. Very well organised. Not a very big event.

Did the Geraldine Griffiths in 2019

A challenging run. First year doing race. Friendly competition and a great crowd. Few parking places near but there is roads to park on but try to arrange car sharing

Did the Geraldine Griffiths in 2019

Great challenging course, well organised with great support. Fab goody bag at the end too! Would highly recommend for all levels of ability.

Did the Geraldine Griffiths in 2019

Lovely beanie.. tricky mixed terrain but great marshalling to the end (I was last so I know!!) Good communication ... written and during race...A bit more info the goodie bag would-be nice but I understand it was a charity fund raiser so I guess depends on sponsorship

Did the Geraldine Griffiths in 2019

A great run well organised and friendly, departs from a local school so amenities and toilets are all on hand. Your trophy completing for completing is usually something useful like a buff or a beanie instead of bling! The race itself is well marshalled who are very helpful and friendly. You set out on local roads before hitting some great trails a good hill early on and then on around the edge of some obliging farmers fields. The course is undulating but nothing to severe, a great trail race of a shorter distance. I would recommend trail shoes for this race. Loved it, will hopefully be back next year!

Did the Geraldine Griffiths in 2018

Excellent course something for every runner . Will be back again

Did the Geraldine Griffiths in 2018

Being on holiday from the midlands I found the course challenging and well organised with great goody bag and the selection of cakes was fantastic. If I am in the area again next year I will definitely be taking part. Thanks for a great day

Did the Geraldine Griffiths in 2018

A great little race with a great goody bag to finish

Did the Geraldine Griffiths in 2018

This race raises funds for a local school. It is very popular. The 10 km route is mixed terrain and being in February, muddy boots are what you will get, along with a race memento which was a buff this year, some Yorkshire tea bags. A banana. Water and a protein drink( these depend on the sponsors of the year). It is well marshalled with water at 3 miles. Highly recommended
Events in the United Kingdom
Running Events in the United Kingdom