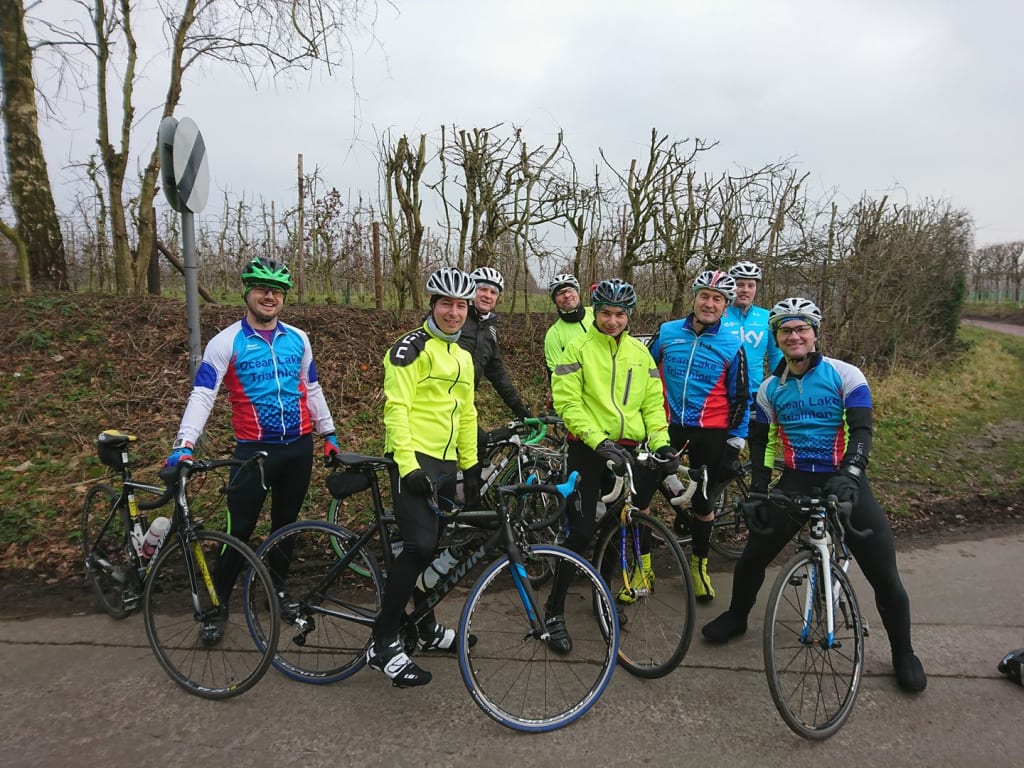 Ocean Lake Sprint Triathlon 'Super Series' – Race 1
Triathlon: Swim 0.75km, Bike 20km, Run 5km
All 2019 race dates are pending approval from Tonbridge and Malling Borough Council, Kent Events and BTF Permitting.
Review summary
Course

Organisation

Atmosphere
"Really good event and a great sprint coarse. Perfect for beginners and they..."
How to enter the Ocean Lake Sprint Triathlon 'Super Series' – Race 1
Triathlon: Swim 0.75km, Bike 20km, Run 5km
Ocean Lake Sprint Triathlon 'Super Series' – Race 1 route
SWIM:
Please remember to wear a brightly coloured swim cap at all times in the water. If this is your first event or you are not familiar with open water swimming or apprehensive please inform the registration team and we will issue a coloured cap and discuss any issues you may have. Our recommendation for slower swimmers or new to open water and mass starts is to congregate on the right side as you enter the water ideally. Ideally you should have training in Open Water Swimming – see our references on page 1 of this pack. Let the others get away and then join in, this may only delay your time by a matter of seconds but make your Open Water experience more enjoyable
BIKE:
THIS IS DRAFT ILLEGAL RACE – please ensure you are familiar with The British Triathlon Competition Rule 5.5. This is not a closed road route so it is very important for your safety that you have awareness and consideration of other road users and members of the public at all times. Road laws must be obeyed at all times and you must keep left, near to the curb and only pass others when it is safe to do so. The route is marshaled at key points and will be signposted along the main carriageway.
RUN:
On our Sunday Sprint races you will complete 2 (2.5km) laps of the lake. There may be members of the public in the park and loose dogs. Please run on the left side of the track and take care when passing. Please be courteous at all times to other park users. The track is gravel and a bit chalky but drains well if it is wet. It is even in most places but there is a camber at the start of the run.
Ocean Lake Sprint Triathlon 'Super Series' – Race 1 weather forecast
Overcast throughout the day.
Moderate breeze possible, up to 13mph
Meet the organizer
Other events from this organizer
Ocean Lake Sprint Triathlon 'Super Series' – Race 1 reviews
Course

Organisation

Atmosphere
Really good event and a great sprint coarse. Perfect for beginners and they accommodate that as well. Lake is crystal clean run is perfect. Out of their control but the roads a bit sketchy
Events in the United Kingdom
Triathlon Events in the United Kingdom