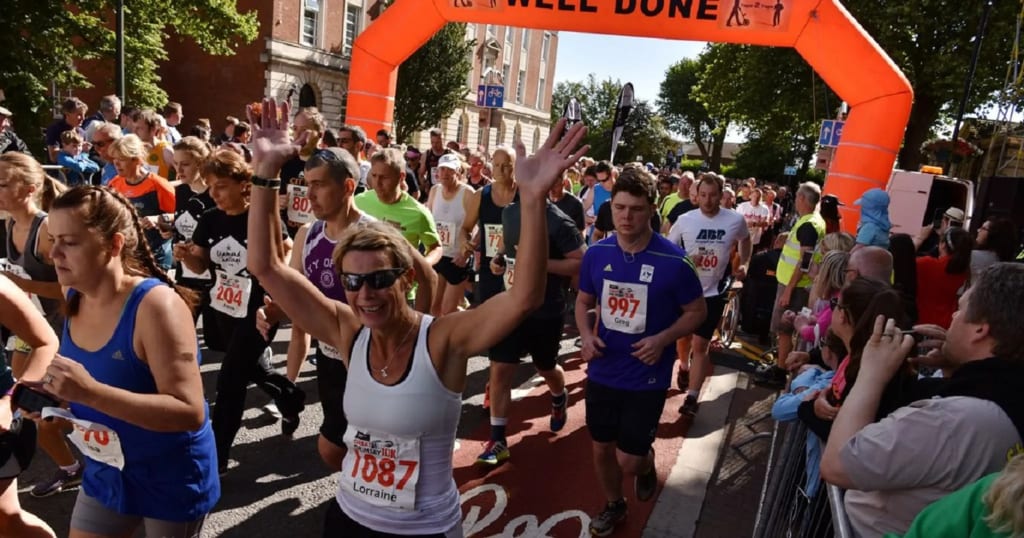 Ørsted Great Grimsby 10K
Run 10km
Following on from the amazing success of last year, we're back!
Review summary
Course

Organisation

Atmosphere
"Very well organised event, amazing finish line and after events! <br />Red hot..."
"Oh boy was it a hot one? But no one wavered, no one cared! The route, the..."
"This was my second year and I loved it just as much as the first! so much so I..."
How to enter the Ørsted Great Grimsby 10K
Do it for a good cause. Make those miles count and register for a charity place.
Ørsted Great Grimsby 10K weather forecast
Moderate breeze possible, up to 11mph
Ørsted Great Grimsby 10K reviews (7)
Course

Organisation

Atmosphere
Very well organised event, amazing finish line and after events!
Red hot day and all the best precautions taken for all runners!!
Definately returning 💪


Oh boy was it a hot one? But no one wavered, no one cared! The route, the volunteers, the spectators and all the runners/joggers/walkers.. a great atmosphere all the wsy round. Ending at peoples park. Boy was it hot tho but I thoroughly enjoyed all of it. Roll on next year and a huge thanks to all the people who made the day great 👍

This was my second year and I loved it just as much as the first! so much so I am going back again next year all the way from South Wales where I will have moved to later this year. You can't beat the atmosphere or the fantastic organisers and volunteers who do an amazing job, with you all their would be no race so a big fat thank you!

A fantastic event for everyone not just the runner lots of people supporting too
It's nice ending in the park with a fun fair atmosphere

I love this race, organisation is brilliant!!
some people thought mad mile was the last mile!?!...
see you next year xx

Amazing day! Fantastic support from the volunteers and the public; plenty of water stops, free parking amazing atmosphere.. I would love to do this run again!

I think the course is good it can be off putting with the very long straight towards the end especially when it's hot. The mad mile also a great idea but having it part way through a straight was also a bit "ugh" it would be good if the mad mike was the last mile I think people would be more excited to push themselves knowing that they could stop when they had done the mad mile. My friend accidentally selected wrong size top (small instead of Xs mall) we asked politely at the stand and the woman was quite rude and said we had to wait for the last person to cross the line we waited nearly an hour and 20 minutes which isn't the issue as it was only fair people got what they ordered but the woman reminded me a little of a dictator very rude and she wasn't even the one running the event. We pay to go to the race we shouldn't be treated like cattle! She had a Peter Pan red cap on. All the other staff were super nice
Events in the United Kingdom
Running Events in the United Kingdom