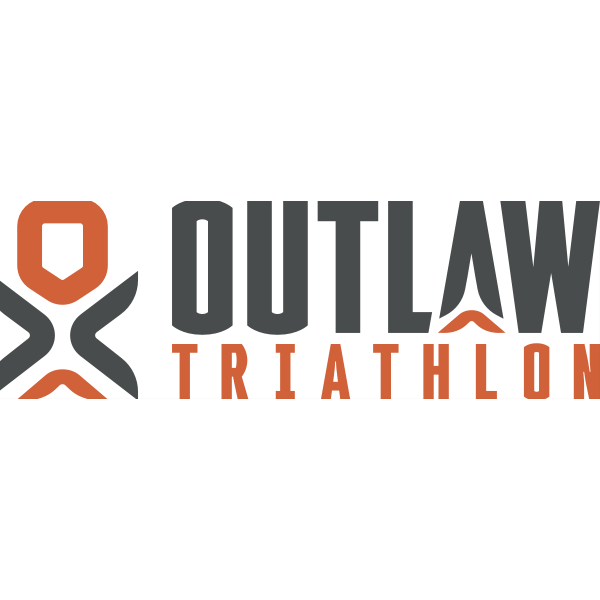 Event passed
See results and photos
About
One of Nottingham's key sporting events, the Outlaw has become (almost) even more legendary than Robin Hood, the Major Oak and Brian Clough!Those who have conquered the Outlaw Triathlon are remembered in local folklore for having outwitted the Sheriff to complete a 2.4 mile swim, 112 mile bike ride and 26.2 mile run. As long as you can cover the distance in 17 hours or less, you will become an Outlaw. Six men have completed it every year since the Outlaw was launched in 2010; can they come back and finish it for a ninth time this year? And will you be joining them as a competitor or spectator?The event begins with a mass swim start in the Regatta Lake at Nottingham's National Water Sports Centre. It's an out and back swim course which is easy to navigate. With transition right next to the swim exit you'll have every opportunity to set a super-quick time and even faster escape onto your bike.The roads around Nottinghamshire are ideal for fast riding (time trial bike friendly) and there is only the odd short climb to challenge you, but don't underestimate the wind!On returning to the National Water Sports Centre our merry men will rack your bike and see you out on to the flat run course around the lake and on to the River Trent path. You'll pass Trent Bridge, the City Ground, Wilford Suspension Bridge and the Victoria Embankment. The multi-lap course, which has been measured by UK Athletics, offers a feed station every mile or so, and is lined with supporters willing you all the way to the finish line.On arrival at the finish you will receive a hero's welcome and be crowned a modern day Outlaw. Then you can enjoy the festival atmosphere with thousands of spectators cheering the athletes home until the sun finally sets on a spectacular day of racing.Outlaw has been recognised as 220 Triathlon Magazine's Event of the Year in 2011, 2012, 2013, 2014, 2016 & 2017 and British Triathlon's Event of the Year in 2011.
Iron distance
View details
Sun, 28 Jul 2019
View logistics
Nottingham, United Kingdom
View location
4.8
(6 Reviews)
All reviews
Perks of booking with Let's Do This
The event experience
📣
Atmosphere
Based on 1,500 participants
Invite friends, earn credit
After booking your event, invite your friends to join you and you'll get $10 credit if they make it their first Let's Do This booking.
Where and when
Location
Blotts Country Club and Holme PI, Adbolton Ln, Nottingham NG12 2LU, UK
Start times
Races summary
Here's what races are available for Outlaw Triathlon
Route information
Can I swim the course in advance?
The lake is not open for general swimming. There are events in the lead up, such as the Nottingham Triathlon and the Outlaw Half Nottingham, and OSB run a free Outlaw swim practice session on Saturday 28 July.
Is the bike course hilly?
No, not at all. There is only one short climb and the rest is relatively flat. However, beware of the wind! The winds can make it a tougher day in the saddle than you might expect. This course is perfect for TT bikes if you have one.
Are the roads closed?
Most roads are open but there are closed lanes on busy roads, managed diversions for cars and managed junctions for cyclists.
What is the run surface like?
Mostly tarmac and hard packed stones along the river path.
Do you get people who don't make the cut off?
Yes, but not too many usually. A few will miss the swim cut off and those that miss it on the bike usually have had multiple punctures or exhaustion. It's worth getting new tyres a few weeks out and get your bike serviced. TFN do bike checks over the weekend but don't leave it until the day before if your bike hasn't been serviced in months.
What are the event cut off times?
You have 17 hours to complete the Outlaw. You need to be out of the swim and on the bike course within 2hrs 15 of the start, which is 8:15am, and you need to be back into T2 by 4pm – this is due to us need to re open parts of the course which have closed roads, so there is no margin for error on this.
What's included
What do you get?
Exceptional organisation
Marshall and First Aid support
A finishers technical T-shirt
Personable photos for free
An Outlaw drinks bottle
Post-race massage
Analysis on your results
Post-race feed
And of course a finishers medal to show off
It's sold out, do you have a waiting list?
No, there is no waiting list, and OSB don't re sell places when athletes withdraw from the event. Cancer Research UK (CR-UK) have a limited number of spaces. Contact CR-UK on 0300 123 5461 or email
sportsteam@cancer.org.uk
.
How to get there
Blotts Country Club and Holme PI, Adbolton Ln, Nottingham NG12 2LU, UK
Get full directions
How close can I park to the race venue?
The site is massive, and OSB have parking attendants on site to direct you to the nearest car park that is not already full. Parking is never more than 10mins walk away from the main building. Parking is £5 for competitors and spectators for the whole weekend?
Where should I stay?
Nottingham city centre is just two miles away and has lots of reasonably priced hotels. There is a camp site at the National water Sports Centre as well with some luxury camping as well as standard. Note that on site rooms are reserved for our race crew.
Is there on-site camping?
There is excellent on site camping, and we reserve the fields for Outlaws.
Event day logistics
When/how will I receive my race pack?
Once you've entered you will then receive a confirmation email. There is no posting and everything is collected on race day at registration upon arrival.
What's the minimum age for participation?
The minimum age for this event is 20, based on age at 31/12/2018
When do I have to register & rack my bike?
Registration will be open on Friday afternoon and all day Saturday. All bike racking will commence Saturday afternoon until 5pm. There are no other alternatives and you must have your photo ID with you.
Do I have to attend the race briefing, even if I've done the Outlaw before?
It's your responsibility to know the course as well as the race rules. So it is mandatory to attend the race briefing.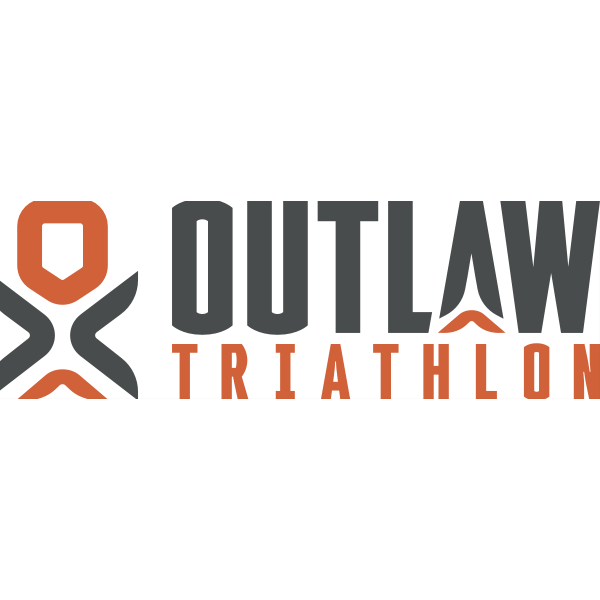 OSB Events
Since launching in 2010, Outlaw Triathlon has been known for its friendly, welcoming and inclusive environment. The original Outlaw Triathlon has won numerous awards and has grown into one of the UK's most iconic long-distance triathlons. Outlaw weekends include swim and run events so that everyone in the family can enjoy the Outlaw atmosphere. From first timers to world champions, everyone's made to feel like they're the star of the show at an Outlaw event. We have been, or still are athletes ourselves and aim to look at everything from the participant's perspective in order to deliver a safe, enjoyable and memorable race experience - races that we'd like to take part in ourselves. As a full time, experienced event management company, we apply the exact same event formula and staff team at all of our events, from the biggest to the smallest, so you can enter with confidence that you'll have an enjoyable and safe race experience. Our regular event crew is an invaluable part of our team; some of them have been with us from the very start! We like to think this is because we're one big family, and we welcome crew members and competitors alike with open arms. If you have any worries or questions during your event, please just ask us!
View more OSB Events events
Spectator Info
What food is available on site?
There is a café serving hot and cold food within the sports centre and during the race weekend we'll have various vans serving a range of foods. The nearest high street is West Bridgford, just about a mile away, and has lots of coffee shops and restaurants.
What changing facilities are there on site?
There are changing rooms, large lockers and lovely hot showers. You need to get the door code from reception at the Sports Centre to access these.
Is there wifi at the venue?
Yes there is. The password is regularly changed so you will need to ask at the main registration
FAQ's
What are the cut off times?
Swim –  1 hour 10 minutes after your wave start, with a further 10 minutes allowed to reach bike mount Bike 5 hours 20 minutes after your wave start Run – 9 hours 00 minutes after your wave star
How hilly is the bike course?
It's undulating with a few climbs and some nice fast sections. Overall the roads are generally quiet with some technical sections. Open areas can be prone to the wind.
How should I pace the swim?
Fast swimmers will sprint off to establish space for themselves in front of everyone else. Slower swimmers should start slowly over the first 200-400m and then aim to work back up the pack gradually.
What is the terrain on the run?
It's a fairly tough run and you need to prepare accordingly. The surface is a mixture of tarmac, concrete and sandstone. There are a couple of potentially narrow sections where you will be able to run on the grass if needed.
Where should I start on the swim?
Each wave will be around 300 people and will spread out really quickly, so you'll have a lot of space to swim. If you are quick (25mins or below) you should start at the front of your wave. If you expect to be nearer the cut off, like your own space or are nervous then start at the back. After the first few seconds everyone will have sprinted off and you can start in your own time.
I would like to withdraw?
This is not a problem, but please let OSB know using the same email that you have registered with (not social media). Depending on when you withdraw, they will give you a refund up to set amounts. They don't transfer entries between events or competitors, but simply give you the appropriate amount of money back & you can choose what you wish to do in the future. See OSB Terms and Conditions for refund details.
Reviews
Did the Iron distance in 2019
One of the best event this year. The staff an volunteers we're amazing. They managed to turn the event up to 11 after the bike section got cancelled due to flooding. The whole weekend was ace. Thank you OSB events,
Did the Iron distance in 2019
I loved every minute of it. OSB are amazing organisers and the best feeling is when the team remember you especially Louise. HPP is and awesome site and I love the sprint that is held there too. I did the swim at both the half and full. But in 2021 when I am 50 I will do the half if I can get in.
Did the Iron distance in 2019
I have completed 2 Ironman UK full distance tris. Outlaw 2019 was my 1st Outlaw event, I obviously can't comment on the bike course as that section was cancelled due to the extreme weather conditions making the roads un safe for cycling.I thought the briefing was quite vague and light hearted compared to other briefings I've attended, there was no mention of drafting rules and I was surprised to hear that those electric bikes are allowed at Outlaw.The transition tent is mayhem, the tent could be made much better so that the athletes can flow through the tent much easier.The swim was horrendous! In my opinion it would be a much better experience if Outlaw did a rolling swim start rather than having 1600 swimmers in the water doing a mass start.... the mass water start was bedlam and the Lake is too narrow to accommodate this volume of mass starters especially on the 1st lap and the Lake is very shallow towards the shore! 2nd lap was better as it became a rolling swim as you re-enter the lake.The marathon was not enjoyable due to the flooded paths and narrow paths along the trent and over the bridge. It wasn't an easy marathon due to us having left the swim at 7:30am to be told the bike was cancelled and we would be running at 9:30am now... by the time I started my marathon 2hrs 19mins had passed, I dried off best I could but it wasn't great.... now I'm full of a cold 😂.We can't control the weather but the swim start should definitely be a rolling start and possibly revert to 1 big loop rather than 2 small loops
Did the Iron distance in 2019
Having been dealt a wild card by Mother Nature the team did a grand job ensuring everyone was safe and still managed to get us a swim and run
Did the Iron distance in 2019
Great organisation from start to finish. Good communication, support/feed stations were the best. Atmosphere rating based on the support crew, not many spectators due to the appalling weather. Loved the event and will definitely be coming back next year.
Recent Questions
AR
Archie Rhonnie Owens
7/27/2019
Can you follow athletes on a app if so which one
Event passed
See results and photos