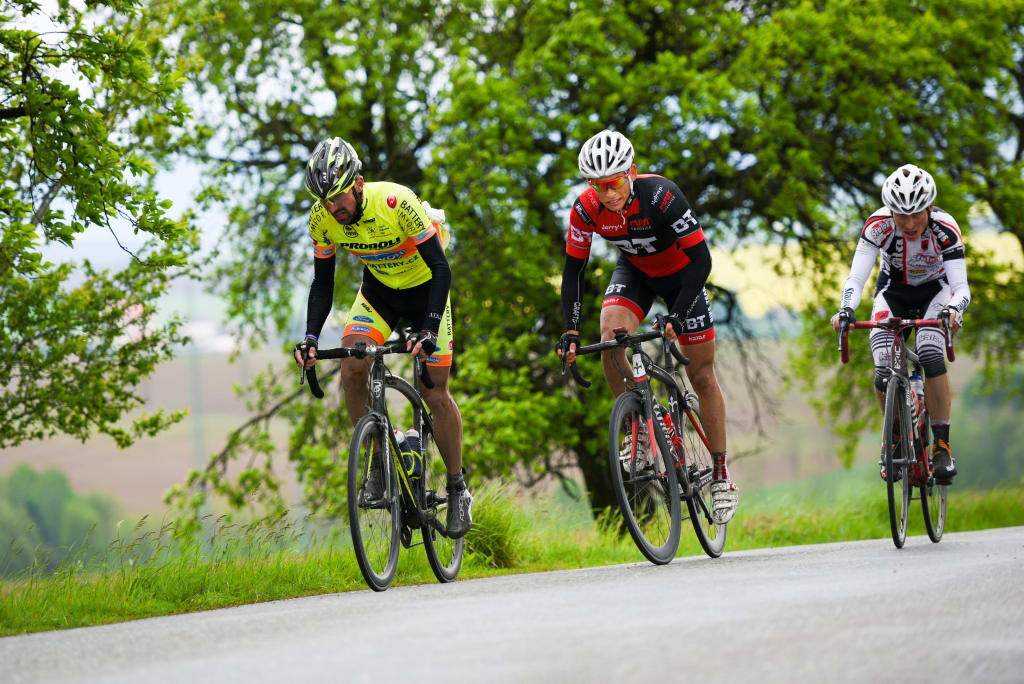 Performance Cycles Winter Mini-Sportive Series Race 5
The summer is coming to an end, which (sadly) means winter is just around the corner - and we know that as the weather gets worse it gets harder and harder to get yourself out for those all important winter miles. So we're pleased to say that the ever popular Performance Cycles Winter Mini-Sportive series is back for another season.
This time round, the series has been reduced to five 'mini-Sportives' to take us through the winter - with one event a month taking place in October, November, December, January and February (an early Easter means a March addition will be tripping over our Cotswold Spring Classic sportive).
The format is designed to be simple, and cheap!! There will be no electronic timing or feed stations, and the routes won't be the gut busting ones you'd expect in the height of summer - but other than that, they'll be everything else you expect from a sportive. With a well marked route, mechanical back-up, free energy products for each rider and much more.
And when you get back from each ride, there will be hot drinks and food waiting for you. Each event will be limited to 150 riders and will cost just £9.50 to enter. And with ride distances being between 45 and 65 miles (two route options on each event) they are the ideal way to make sure you continue to get those big rides in at least once a month.
Review summary
Course

Organisation

Atmosphere
"Simple no frills Winter sportive, great bacon sarnies at the..."
"Fantastic winter event to get in a good distance on a well planned out route..."
"i''ve done a few and nothing of note to add; they even remember your breakfast..."
How to enter the Performance Cycles Winter Mini-Sportive Series Race 5
Performance Cycles Winter Mini-Sportive Series Race 5 weather forecast
Partly cloudy throughout the day.
High chance of rain
Light breeze possible, up to 9mph
Performance Cycles Winter Mini-Sportive Series Race 5 reviews (7)
Course

Organisation

Atmosphere
Simple no frills Winter sportive, great bacon sarnies at the finish.

Fantastic winter event to get in a good distance on a well planned out route with other riders around. And, best of all, a hot cup of tea and bacon butty at the end! The start finish venue is in a great location with plenty of parking but, unfortunately, very muddy on the track to and form the parking field. Organizers handled this well and did all they could to ensure cars parked easily and safely (and, more importantly, got out again) but worth being prepared for the short muddy lane between parking and sign on / start.Overshoes are a definite advantage on these winter rides due to mud / spray etc. but usual winter riding guidance - good gloves, layers and sunglasses for glare off wet roads!

i''ve done a few and nothing of note to add; they even remember your breakfast bap preferences after a couple of events

I have been out of the saddle for a time so a brilliant course for me ..I would of loved it to go the other way round then it would be flat at the end BUT that is only cos I have not ridden for a bit .Loved the whole thing you could make it wat you wanted 10/10 great job

Smaller field esp doing long course so needed to team up in advance of split to ensure there were fellow riders to help through the tough (with headwind) last 1/3.

Cracking event, always a good course and good atmosphere, and a bacon roll at thw end!

No it was well organised, signposted and we were well briefed in email before race & on the day
Events in the United Kingdom