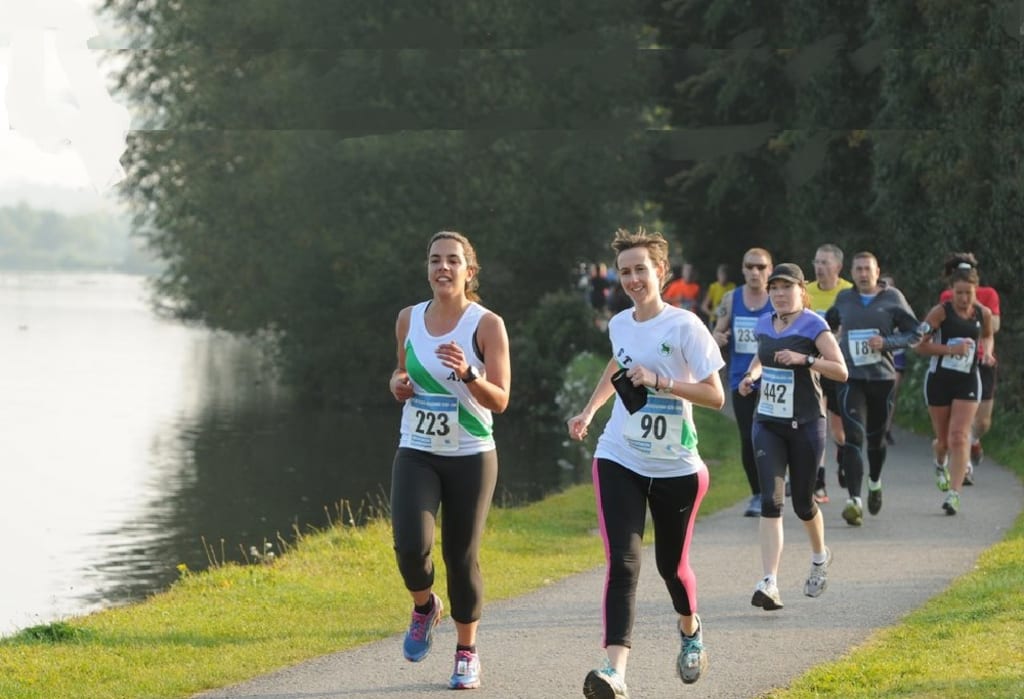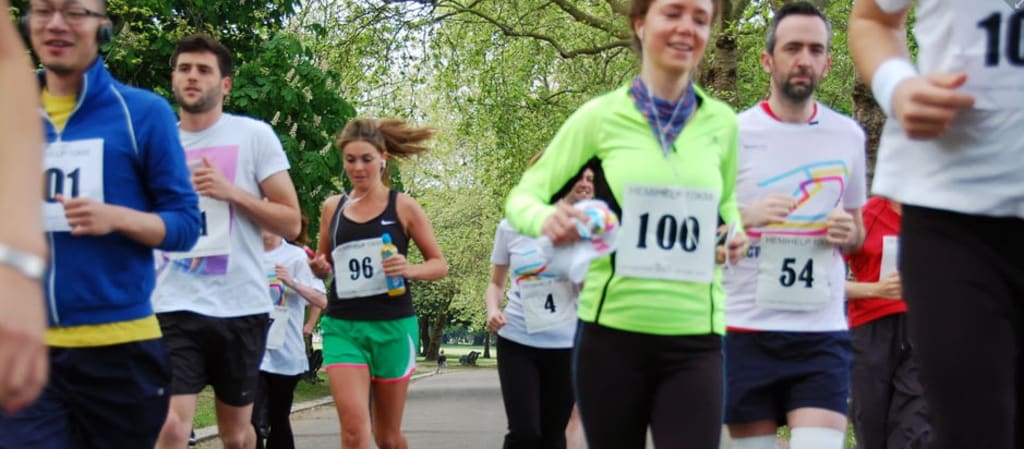 Reading Rivermead 10k
Run 10km
This event is popular
Viewed 200+ times this week
Why book with us?
Official booking partner

Best price guarantee

Free cancellation protection
We're #1 for customer satisfaction
Sttarting and finishing at Rivermead Leisure Complex this is a course with some great scenery and a great chance to go for a PB on a flat course!
Review summary
Course

Organisation

Atmosphere
"Agree with the other reviews. Organisation seemed pretty amateur and basic and..."
"The course wasn't fit for purpose - too narrow for an out and back..."
"Not a bad race but the course was far too narrow in places. The use of the..."
How to enter the Reading Rivermead 10k
Booked 7 times this week
Reading Rivermead 10k route
2 laps & potential PB course starting and finishing at Rivermead Leisure Complex
Accurately measured course
Water at various parts of the course
Terrain: pathway

Frequently Asked Questions
At what time does the Reading Rivermead 10k start?
The race starts at 10am on Sun 3rd November 2019.
Where can I find results for the Reading Rivermead 10k?
You can view race results here: http://mccpromotions.com/event/thurrock-10k
Can you sign up for the Reading Rivermead 10k on the day?
Yes, MCC Promotions accepts on the day entries.
Have a question? Get answers from our team.
Reading Rivermead 10k weather forecast
Light rain in the evening and overnight.
70% chance of rain
Light breeze possible, up to 7mph
Reading Rivermead 10k reviews (19)
Course

Organisation

Atmosphere
Reasons people recommend this event
Signposting for registration would have been helpful. Race Director was a man of few words and off we go! Marshals were supportive and friendly.

Not a bad race but the course was far too narrow in places. The use of the leisure centre was very useful.

I don't like to leave bad reviews, my mother always told me, if you have nothing nice to say, say nothing at all. But this was without doubt the most badly organised running event I've ever seen. As many other people have said, the course was entirely unfit for purpose. The medals and t shirts were so cheap and nasty as to be embarrassing. No one seemed to know what was going on on the day or in the lead up to to. No chip timing and as far as I'm aware, results were never published. The organisers seem to host these crappy events all over the country. I honestly can't believe they are doing this again this year. Don't bother.

We were able to use the adjoining leisure centre before the race which was great as you could buy a coffee, etc. and go to the toilet. And keep warm! It would have been good to know this in advance. Car parking was only 1.00 for three hours - again it would have been useful to know this.

The course wasn't fit for purpose - too narrow for an out and back course.

The riverside towpaths are too narrow to have people running in different directions several times. The course needs changing so there is less of that. Nearly ended up in the river or the bushes numerous times. Other than that, friendly organisers and nice vibe. I like that its only a few hundred people.

Agree With the comments from others that this felt very amateur. The website had the incorrect start time, they didnt have my name down so gave me a random number, lady taking times using a stopwatch and then my name didnt appear in the results. Despite being in the top 50, by this time they had already run out of medals. 15 not well spent Im afraid.

Agree with the other reviews. Organisation seemed pretty amateur and basic and agree, not a PB course. It may be totally flat, but when you spend a couple of km dodging oncoming runners on a narrow single 'lane' path lined with nettles and brambles, I'm pretty sure you're not going to get your best time. I saw one girl trip as a result of accidental bumping into an oncoming runner. Looks like she was OK, but she could have been injured. Description also said the surface was path - but a good proportion of it was trail and grass. Glad I had my trail shoes on! 'Distance markers' consisted of a couple of spray painted numbers at a couple of points on the path - not the easiest to read and could easily be missed. Registration on one website closed even before the deadline, but I managed to register elsewhere. On the day my record was missing so they just put my name on the sheet and gave me a number - no checking that I'd paid. No age categorisation and no chip timing. Not sure what the 15 fee was for...

The race briefing started by telling us to go between the cones as part of health and safety but the actual race went along a narrow part of the river where you couldn't overtake and had to be careful of runners coming back the other way! Definitely not a pb course as it was billed! I'd rather the money paid for chip timing than a cotton t shirt which I didn't even queue for as I'd never wear it. The race seemed pretty unorganised as different sites said different start times too and no one seemed to know where the baggage drop was. There are better local race races so not one I'd recommend or repeat.

It would have been helpful to know more about the course.
Events in the United Kingdom
Running Events in the United Kingdom