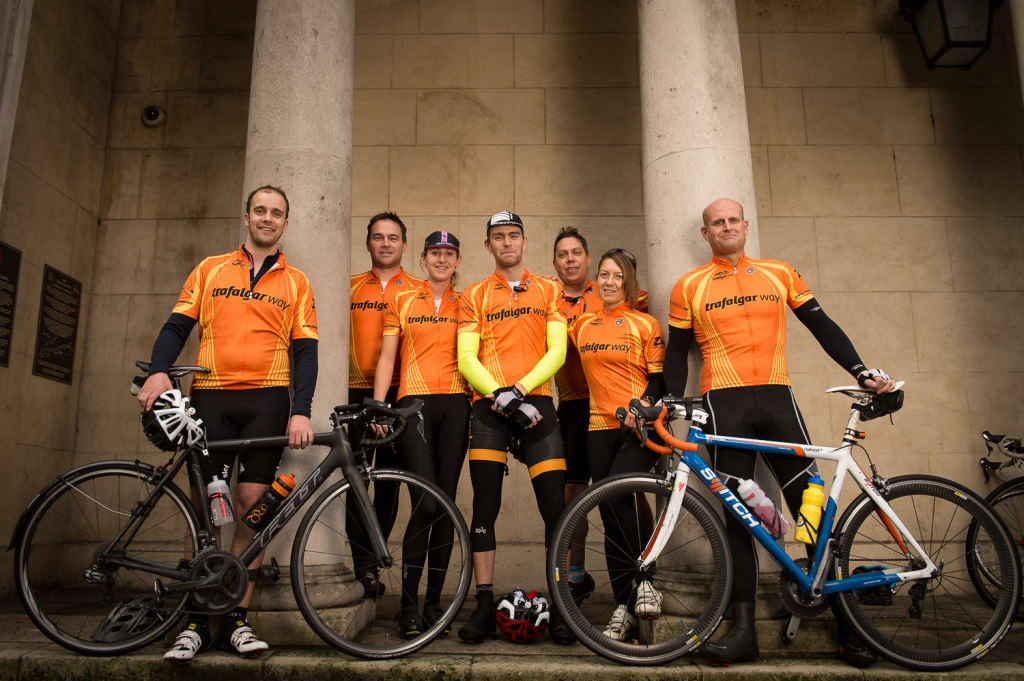 VIRTUAL EVENT
Ride the Trafalgar Way Virtual - 1 Month Challenge
Bike 271mi
Sign up for this charity cycle challenge and set yourself a goal to train and cycle up to 271 miles / 437 KM between 4th November - 3rd December

Feel like you're part of a community again by cycling the event and then comparing your results against friends from around the country on the Virtual Leaderboard.

Why not take on the #RTTW215 challenge for and on behalf of a charity close to your heart. Set up a donations page, with one of the many providers, and ask your friends and family to sponsor your efforts and donate to your chosen charity.


What is the significance of 4th November?

The virtual #RTTW215 event starts on 4th November to commemorate the 215th anniversary of a 271 mile journey taken in 1805, by Lt John Richards Lapenotiere RN, post chaise (horse drawn carriage), from Falmouth to the Admiralty, London.

Lapenotiere was carrying news of the British victory and the death of Admiral Lord Nelson at the Battle of Trafalgar. His 271 mile journey took him 37 hours. Why not ride your own bit of history either indoors or outdoors to cover your own 271 miles / 437 KM?
How to complete the total distance
Ride anywhere you like, for as long as you like.

Simply record your ride and submit your result. Each time you submit a result, the distance you've done will be added to your overall total distance.
Preparing your virtual event
Secure your virtual spot in the event by booking your ticket

Before heading out for each activity, ensure your phone and/or GPS watch is fully charged, and make sure you have a safe route planned.
During your event
Record your activity on a tracker and take a screenshot

This can be either a phone or a GPS watch.

Complete your activity in the designated event completion timeframe

Take a photo to share with your fellow participants
Submitting your result
Head back to this event page to submit your results

Upload a screenshot of your activity tracker or GPS watch to verify your results

You can still participate and submit results without this, but we won't be able to verify your results.

Provide the distance and time you completed

Every time you submit a result, the distance will get added to your total distance for the challenge.

Share your photo and celebrate your progress with the community
Frequently asked questions
How do I record my activity?
Can I go further than the race distance?
Have a question about this event? Ask our team member below and we'll get back to you. In the meantime, visit our
Help Center
Submit
For more advice about virtual events, see our Virtual Event Handbook here.