Run Yorkshire Rother Valley - Winter Half Marathon, 10k & 5k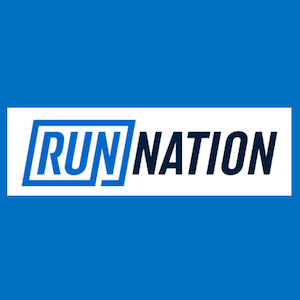 Booked 6 times in the last week
Booked 6 times in the last week
About
Whizz around Rother Valley County Park in this fast and flat event. Perfect for those brand new to running and veterans alike, runners will enjoy beautiful lakeside views as they speed around the course. Come for an end-of-year run and take home a bespoke finisher's medal.
Half Marathon, 10k and 5k
View details
Sun, 12 Mar 2023
View logistics
Sheffield, United Kingdom
View location
1.9
(9 Reviews)
All reviews
Perks of booking with Let's Do This
We're #1 in customer satisfaction
The event experience
😍
Scenery
Based on location and reviews
💨
Elevation
5m elevation gain per km
Invite friends, earn credit
After booking your event, invite your friends to join you and you'll get £5 credit if they make it their first Let's Do This booking.
Where and when
Location
Rother Valley Country Park, Mansfield Rd, Sheffield S26 5PQ, UK
Start times
Races summary
Here's what races are available for Run Yorkshire Rother Valley - Winter Half Marathon, 10k & 5k
Half Marathon
£24.00 - £26.00
Route information
Terrain: Paths
Elevation: Flat
Route Type: Loop
Set in the picturesque Rother Valley Country Park, the route is a fast and flat 5k loop. The lap takes runners around the main lakes in the country park.
Half Marathon - 4 laps
10k - 2 laps
5k - 1 lap
What's included
Finisher's Medal
Chip-timed results
Bag drop
Water stations
Toilets
Marked and marshalled course
Prizes for race winners and category winners (distance specific)
How to get there
Rother Valley Country Park, Mansfield Rd, Sheffield S26 5PQ, UK
Get full directions
Parking
There will be parking available at the event site.
Event day logistics
08:00 - 09:30 Registration opens
09:45 Half Marathon starts
10:00 10k & 5k start
Age Requirements
All entrants must be the following ages to enter each event:
Half Marathon - 17 and older
10k - 15 and older
5k - 11 and older
Prizes
Individual Prizes -1st Male/Female Overall £30
2nd Male/Female Overall £20
3rd Male/Female Overall £10
Team Prizes First team for men and women (3 team members to score plus minimum of 3 teams to qualify. A UKA registered club vest must be worn)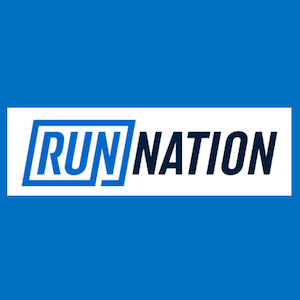 Run Nation
Run Nation organise running events across the UK. We focus on scenic and picturesque rural locations and some of the best public parks in the UK. With events ranging from 5km up to Marathon, there are distances to challenge runners of all abilities and experience. Run Nation is affiliated to England Athletics. Our races are officially measured and organised under UK Athletics Rules and have Run Britain race licences
View more Run Nation events
FAQs
Can I enter the Run Yorkshire Rother Valley - Winter Half Marathon, 10k & 5k on the day?
Unfortunately there will be no entry on the day allowed.
Will there be changing facilities at the Run Yorkshire Rother Valley - Winter Half Marathon, 10k & 5k?
No, there will not be any changing facilities at the event.
Will there be a bag drop at the Run Yorkshire Rother Valley - Winter Half Marathon, 10k & 5k?
Yes, there will be a bag drop at Race HQ where participants can leave their bags.
Will there be toilets at the Run Yorkshire Rother Valley - Winter Half Marathon, 10k & 5k?
Yes, toilets will be situated at Race HQ.
Reviews
Terrible and stressful day. Badly organised. Start line and registration far from arrival and toilets with no notification or instructions. Stood in cold for 1/2 hr started late no apology or explanation. Marshall's didn't know the route. Weird over complicated route for a 4 lap race. Horrible atmosphere, people annoyed with it all and lack of support from organisers. People not observing social distance. Will never attend again. If I could give zero stars I would do. Unacceptable.
Utterly disorganised in every way. No signage from car park to registration, no organisation for start line, runners waited over 15 minutes in the cold for the event to commence, shambolic finish line, no one keeping non-runners out of the way of participants, disinterested and ineffective event crew, poor marshalling , complete lack of leadership. Never again.
Event was 30min late because organisers couldn't organise anything. Poor planning from start to finish and event started late cos the organiser was on the toilet! I kid u not!
I run around RotherValley quite a lot so I'm familiar with the course,nice and flat,perfect for beginners or anyone chasing a PB.However,upon arriving myself and a good number of runners were walking around aimlessly trying to find were the registration tent was,there was no clear signs directing us so it was pure guess work,the organisers could have done more in my opinion.the start was a bit of a farce too,no signs to direct the half marathon runners where the start was.Overall it was a good run with friendly marshals around the course.apart from the farcical start and lack of organisation at the start it was a good experience.for what the race cost the organisers could have made more of an effort.
The half was meant to originally start at 9.30, but we were informed beforehand that it was now 9.45. It was absolutely freezing on the day, and we got to the start at 9.45 but were then kept waiting for 15 minutes, which by then everyone was starting to become really cold as we'd already discarded our jackets/coats. The course is flat but as it's a public area there were other people using it and not all of them were accommodating to the runners. There's plenty of space for people who are spectating but there's also parking charges which wasn't mentioned in the details, if you had never been to Rother Valley they you wouldn't know parking is charged for. There was water available during and at the end of the race too.
For me never ever again any event with this organizer. We have been waiting 40 minutes on the start line, it was bloody freezing (1 degrece). The plan was to start half at 9.30, but nothing was ready. They began set up timing equipment (chip reading mat) at 9.20.....
As a positive, it was inexpensive to enter, particularly with the £10 discount offer to friends. Rother Valley is a flat course, though not particularly quick due to the road surface. On the less positive, trying to start three races - 5k, 10k and half-marathon - in three different places made things chaotic. Information about when and where the races started was hard to get, and mainly consisted of one man trying to shout over the music on the PA system, which was largely pointless. The races started late, which was problematic with warming up and taking layers off as it was a very cold day. The 5k runners were advised when on the start line that there would be "at least 10 minutes to wait for the start" and to run around to keep warm. Very shortly afterwards they were suddenly told "ready, steady go", which meant that runners were all over the place, some a significant distance from the start line and totally unaware that the race had begun. Finishing positions and times for the 5k will be totally inaccurate as a result. Many runners covered significantly more or less than the race distance. Overall quite chaotic. I'd be reluctant to enter another race put on by this organisation.
Whilst I enjoyed the route, I found the organisation on the day to be very poor. There was no race director - or if there was, they didn't make their presence known. The 10k and 5k races were delayed due to the crew having to move the timing mat from the half marathon start - surely Run Nation could have provided more than one mat? This should have been in place well before the planned race start times. It wasn't clear where the start was going to be - there was no one to ask as the only marshals available were busy issuing race numbers or setting up the start. Runners were left hanging around in the freezing cold. There was no map of the course available. On the run itself there were not enough marshals directing runners where to go. Towards the end of the 10k many runners thought they had finished as they approached the finish line but in fact we had to do another lap of the small lake. This wasn't made clear and lots of runners slowed down/stopped thinking it was the end. So whilst I enjoyed the race itself, I wouldn't recommend it due to the shambolic organisation. For £20, and for a race organised by Run Nation, I would have expected more. Plus to top it all off, I think I was given last years medal!
Unfortunately lack of organisation and disinterest from Run Nation spoiled this event. From the offset on arrival there was no signage to registration or onwards to the HM start line, once on the start line there was no organiser's initally in situ, and there was a 15 min delay whilst the lead bike wandered off to the toilet, leaving 80+ runners in shorts and running vests standing around getting colder and colder. Lack of interest from most (Not all - lady on first corner was enthusiastic and encouraging) marshalls, incl. being on mobile phone was poor show! No mileage markers on course for HM (despite Run Director stating there would be) meant we were solely reliant on our own equipment. Water stop was well stocked but marshalls (incl Run Director) were blocking path at one point as I ran through due to it's placement too close to medal table on other side of path. No official photographer, no protein bar or banana or goodies at finish, just water which considering the price paid was lacking. Overall thoughts are this was a very poor event, badly managed on the day and not one I would be happy to recommend to other runners.
Recent Questions
LO
Please can you tell me if it is a half or a 15k- the route information talks about a 15k so wanted to double check
GB
George Bennett
Invalid date
Hi Lisa, this is definitely a Half Marathon route, the page has been updated accordingly.
LO
Please can you tell me if it is a half or a 15k- the route information talks about a 15k so wanted to double check
LO
Please can you tell me if it is a half or a 15k- the route information talks about a 15k so wanted to double check
LO
Can I check if it's a half marathon or 15k- the route information says 3 laps for 15k entrants. Just wanted to check it is a half and not a 15k- thanks
BT
Hi, do the results get uploaded to powerof10? thanks
JR
Hi Ben - yes, all our races are registered with RunBritain and results go on the Powerof10 website.