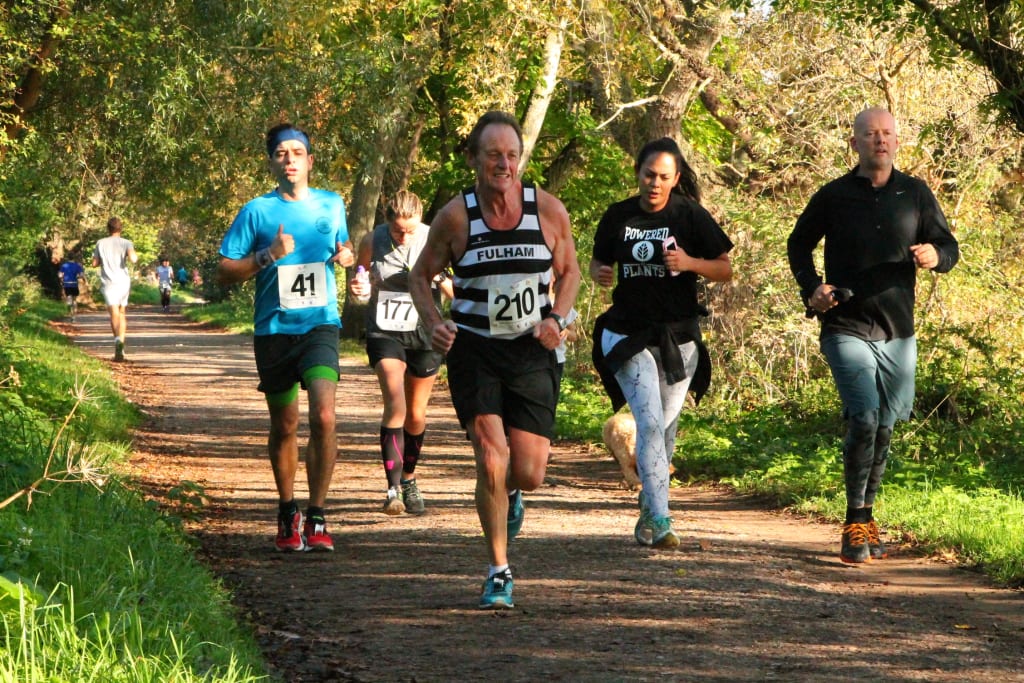 RunUK Kingston 10k
Run 10km
Why book with us?
Official booking partner

Best price guarantee

Free injury protection
Have a question? See our Help Center
We're #1 for customer satisfaction
Welcome to the Kingston 10K – The race starts and finishes at the Kingston Hawker Centre situated in Lower Ham Road KT2 5BH. Make sure you don't miss this opportunity of running through the streets of Kingston and along the scenic river towpath. The race start is 09:15 and is very accessible by car and public transport.
This year in celebration of 70 years of the NHS and the contribution it has made to the health of the nation, we are encouraging runners to support Kingston Hospital Charity, the Kingston 10K's official charity partner, which raises vital extra funds for Kingston Hospital. Further information is provided as part of the event registration process.
The race has a great vibe and well supported by some local organisations. All runners will receive a medal for finishing as well as loads of goodies at the finish including water, juices, fruit and a chocolate bar!
We use the latest Chip Timing technology so you will get an accurate finishing time. The results are posted as soon as you cross the finish line! We will have a free baggage drop facility for you to use. This area will be cordoned off but we do advise against storing any valuables as we can't be held responsible.
Review summary
Course

Organisation

Atmosphere
"We're a local club and two years in a row we've taken our 10k group there who..."
"We're a local club and two years in a row we've taken our 10k group there who..."
"A great trail run to end the year. It was extremely satisfying to finish and..."
How to enter the RunUK Kingston 10k
RunUK Kingston 10k route
The course is starting and finishing at YMCA Hawker Centre situated on the River Thames – Kingston KT2 5BH.
Frequently Asked Questions
Will there be official photographers at the Kingston 10k?
Yes photographers will be present during the event with photographs available to download from their website after the event.
Where can I find results for the RunUK Kingston 10k?
Results will be posted as soon as you cross the finish line.
Is there an official charity for this event?
Yes, the Kingston Hospital Charity is the official charity for this years Kingston 10k event.
Have a question? Get answers from our team.
Is your question about booking your place? See our Help Center
RunUK Kingston 10k weather forecast
Possible drizzle overnight.
50% chance of rain
Meet the organizer
#38
RunUK are ranked #38 in the UK out of 324 organizers
At Run UK we specialise in organising our fantastic running events (5K, 10K, & Half Marathon) around the UK.
RunUK Kingston 10k reviews (32)
Course

Organisation

Atmosphere
We're a local club and two years in a row we've taken our 10k group there who range from 7min/mile to 11 min/mile. We get excellent feedback from the group who love the welcoming atmosphere and great organisation

We're a local club and two years in a row we've taken our 10k group there who range from 7min/mile to 11 min/mile. We get excellent feedback from the group who love the welcoming atmosphere and great organisation

A great trail run to end the year. It was extremely satisfying to finish and pick up that finishes medal.

This event had all the essentials you need before, during and after the race. Great atmosphere and lovely trail run

A very simple trail run which I loved. Only minor issue was due to the moisture on the ground it was quite slippery underfoot.

The race wasn't quite a sell out so you don't need to rush to get there. Also a fairly congested start but everyone gets separated quite quickly. Overall good event

Such a beautiful trail run and quite an easy 10k. A great event which was well organised. A good warm up for my half marathon

A lovely scenic route and well organised race. It lacked the atmosphere but that was not a major problem

Really enjoyed the run - nice to do a 10k that is just one lap. Having most of the course along the river meant some trail sections, but also that it was scenic. Would definitely recommend.

Stay at the head of the lineup to avoid congestion at the start of the race. pavement was maybe too narrow for so many runners so had to run on the road to overtake
Events in the United Kingdom
Running Events in the United Kingdom