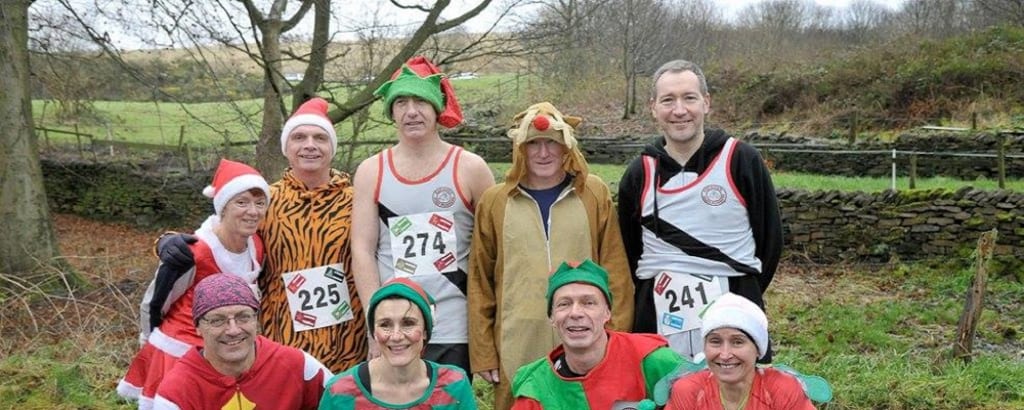 Santa Dash 4 Mile Trail Race
Run 4mi
The Santa Dash is a fancy dress run which start's at Curley's Dining Rooms and Fisheries. There will be a Prize for the best fancy dress and spot prizes throughout. All finishers will also receive a Christmas Medal.
Review summary
Course

Organisation

Atmosphere
"Very poorly organised event , no information was available for the route and..."
"A race that's probably tougher than expected. Not advertised as a fell race..."
"The only downside is, that although we register at Curleys, we are not..."
How to enter the Santa Dash 4 Mile Trail Race
Santa Dash 4 Mile Trail Race weather forecast
Light rain in the morning and afternoon.
High chance of rain
Meet the organizer
Mad Bull Events brings some of the most unusual race events in the North West ​ From River Runs to racing against Steam Trains and Challenging Head Torch Races our events are accessible to all and are designed to push your mental and physical boundaries Take up the challenge, take the race by the hornsand just do it
Santa Dash 4 Mile Trail Race reviews (6)
Course

Organisation

Atmosphere
Very poorly organised event , no information was available for the route and the terrain apart from its hilly but also states a fancy dress competition. Therefore attracting all levels of ability most looking for a fun event. One of our group took a fall and there was no help available from Marshalls to keep him warm / first aid to await his rescue . The cafe itself seemed to not want you inside despite it being advertised from there all in all very disappointing. I will not be doing a mad bull event again.

A race that's probably tougher than expected. Not advertised as a fell race but could easily be classed as one. Definately a race for trail shoes and not road shoes. Very slippy in places and if it's wet then quite muddy. We'll organised and great fun, especially if you join in with the fancy dress. Spot prizes as well as the medal at the end and even a curly wurly given out at the half way through.

The only downside is, that although we register at Curleys, we are not 'allowed' to use their cafe/restaurant afterwards. Other than that, I loved it.

The route was awful due to the wet weather, a real shame I saw a few people hurt themselves. Its a real shame it couldnt have been changed to partial road run. The downhill part was the best bit!

Only been running 3 months found the course a challenge as very hilly but really enjoyed it. Fell over a few times and got very muddy. All part of the fun.

The race was very well organised with a great atmosphere. Make sure trail shoes are worn. The only downside was slipping at the top of two lads but this was the nature of the beast and no fault of the organisers
Events in the United Kingdom
Running Events in the United Kingdom