Sportathlon Weekend - Woodford Halse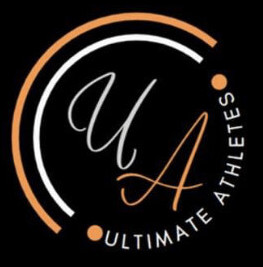 About
Embrace the fantastic Northamptonshire countryside at the Sportathlon Weekend - Woodford Halse. Choose from a multitude of races from a 50k bike time trial to a 2k run, there is something for all abilities. Come to earn your bespoke medal and finisher's goodies.
50k Bike Time Trial, Half Marathon, 5k Fun Run, and 4 more
View details
10:00am Sat 13th Aug 2022 - 12:00pm Sun 14th Aug 2022
View logistics
Woodford Halse, United Kingdom
View location
1.4
(26 Reviews)
All reviews
Perks of booking with Let's Do This
We're #1 in customer satisfaction
The event experience
🎊
Atmosphere
Based on the number of participants
😍
Scenery
Based on location and reviews
Invite friends, earn credit
After booking your event, invite your friends to join you and you'll get £5 credit if they make it their first Let's Do This booking.
Where and when
Location
Byfield Rd, Woodford Halse, Daventry NN11, UK
Start times
10:30am Sat 13th Aug 2022
10:00am Sat 13th Aug 2022
50k Bike Time Trial:
10:00am
12:00pm Sat 13th Aug 2022
10:00am Sun 14th Aug 2022
Sun 14th Aug 2022
Ultimate One Day Challenge:
TBC
11:00am Sun 14th Aug 2022
12:00pm Sun 14th Aug 2022
Races summary
Here's what races are available for Sportathlon Weekend - Woodford Halse
Half Marathon
£22 - £27.50
50k Bike Time Trial
£25 - £31
Route information
Distance: 10k
Terrain: Roads
This 10k will be stunning, taking you through and around Woodford Halse, out into the countryside as well as some of the quaint villages. This will definitely test your athletic endurance.
Distance: 50k Bike TT
Terrain: Roads
This 50k bike Time Trial will definitely have you pushing yourself to your limits as you traverse the rolling Northamptonshire countryside. This is perfect for all participants looking to test their limits.
Distance: 22k run and 50k bike TT (Ultimate challenge)
Terrain: Roads
Taking on both the Half Marathon course and the 50k bike TT this event will definitely have your legs burning. This RunCycle is perfect for all looking to test their physical endurance as you traverse 77k around Banbury on foot and on bike.
Distance: 10k
Terrain: Roads
This course is a medium level time trial which will take you through amazing villages and the village of Woodford Halse.
Distance: Half Marathon (13.1 miles)
Terrain: Roads
This course will be half of the full marathon course. Expect to be taken through lots of fantastic countryside as well as some quiet villages.
Distance: 5k Terrain: Roads
This 5k course is perfect for all abilities of runners. Whether you are doing it for fun or are wanting to race the distance, all are welcome.
Distance: 2k
Terrain: Roads
This 2k run is perfect for all the family. All ages are welcome and you are split into age categories. Come to earn your finisher's medal.
What's included
Finisher's Medal
Finisher's Cap
Finisher's T-Shirt
Gifts from event sponsors
Bag Drop
Toilets
Showers
Changing Facilities
How to get there
Byfield Rd, Woodford Halse, Daventry NN11, UK
Get full directions
Parking
Parking instructions will be provided in your race pack that will be sent out by the 8th August.
Event day logistics
Saturday
10:00 50k Bike Time Trial starts
10:30 Half Marathon starts
12:00 5k Fun Run starts
Sunday
10:00 10k starts
TBC Ultimate One Day Challenge starts
11:00 5k starts
12:00 2k starts
Full start times will be available closer to the start date of the event.
Race packs
Race packs will be sent out by the 8th of August.
Age Requirements
50k Bike & Ultimate One Day Challenge: Entrants must be 18 years of age or older to participate
Half Marathon: Entrants must be 16 years of age or older to participate
10k: Entrants must be 15 years of age or older to participate
Prizes
Please read below for full prize details and categories for each event. All prizes are split male/female:
Half Marathon
1st: £700
2nd: £500
3rd: £300
4th: £100
5th: £100
50k Bike Time Trial
1st: £1500
2nd: £1000
3rd: £500
4th: £250
5th: £250
10k
1st: £500
2nd: £400
3rd: £300
4th: £200
5th: £100
Ultimate One Day Challenge
1st: £2000
2nd: £1500
3rd: £1000
4th: £500
5th: £500
FAQs
How old do I need to be to enter the Sportathlon Weekend - Woodford Halse?
For the 50k bike ride and Ultimate Intermediate One Day Challenge participants must be 18 years of age or older. For the Half Marathon participants must be 16 years of age or older.
When will I receive my race pack for the Sportathlon Weekend - Woodford Halse?
Your race pack for the Sportathlon Weekend - Woodford Halse will be sent out by the 8th August.
What facilities will there be at the Sportathlon Weekend - Woodford Halse?
There will be toilets, showers and changing facilities available for all participants to use.
Reviews
S
The event was very poorly organised, the 10km race was actually just over 12km and no water was provided or support even though it was extremely hot. I would not recommend this to anyone and would question who was responsible for the event safety in particular.
S
I didn't join in the race in the end because it started too late in the day so it was already mid 20 degrees at the start, in the 30's by the end. It should have been an early start. I was in Woodford Halse in the area of the sportathon and walking by the start area, wouldn't have known anything was going on. Also, I didn't realise that the roads wouldn't be closed so running around those country lanes was very risky
I never leave bad reviews but this event was something else. In 33C heat there was NO WATER ANYWHERE to be found. There was no marshalls, no chip timing, no support no atmosphere - literally an empty field and 4 people turned up to the 5K and 2 dropped out almost immediately so my friend and I literally ran it alone. The course was on active roads with cars going (the roads weren't' closed and we were literally forced to run on the road). The event was advertised as this big amazing festival of sport but it felt like we were scammed. We were promised medals / t-shirts but none of that actually was available. There was one guy literally doing everything by himself (he did his best, granted, and I feel for him personally) but I'm struggling to imagine what the organisers thought would happen if many people turned up. Upon finishing the "race" we were promised packages with t-shirts, medals and "prizes" in the mail to arrive by Thursday 18th August. It's now the 26th and nothing arrived in the mail and the organisers stopped responding altogether.Total scam, I should have just stuck with a parkrun.I'm trying to get my entry cancelled to the next event I regrettably booked from UA (in Banbury) but the organisers are not responding. Beyond disappointed and frustrated.
I
The event was poorly organised with no routes or race formats communicated before the day. The event was supposed to be a 50k time trial but it was a "mass" start, which isn't a time trial. There was no chip timing or indeed any timing and no official results, prizes or acknowledgment of completion.There was a very poor turn out but that can often be expected at a new event and does not excuse things like lack of information or poor organisation. A lot of effort went into organising everything around the event, so the food and music etc. However the sporting side wasn't done to the standard one would usually expect.
A
the most poorly run event i've ever been too, no real start line, route wasn't even a half marathon distance and no official finish line, medals etc not at the event (apparently being posted, still awaiting to receive) a shocking experience all around
Really bad event. On arrival turned up at the location stated on the event information. This turned out to be the wrong location with no signs or information about where the event was being held. It was only due to local knowledge that we found it. On arrival one person meat people on the gate directing them where to go. It didn't look as described with limited if any food stalls no children's entertainment. Basically it was a dried out football pitch with a marquee. On entering the registration tent them same member of staff (the only member of staff) came across and gave me a number. on the start line (if you can call it that) we were all set off as a group of 12, no official timing chips or timing just a bloke with his phone. the course was marked with red arrows and turned out to be 13km or nearly 8 miles. I understand courses often differ by a few meters sometimes but 2 miles is a bit excessive. At the Finnish the other participants were bemused and all of us had recorded a similar distance on 13km even though the organiser said he had checked the course, clearly not the case or very badly. At the Finnish line the organiser offered the runners a bottle of water on what was a very hot day, didn't have an official Finnish line, no method of timing or method of placing. Runners came in ahead of people in front of them because they cut the lat bit out, again not policed by the organiser. at the end there was no prize money and coming in "4th" I should have got £200 not the case. there was no goody bag medal or t-shirt not even a drink or refreshment. Just a group of down beat runners. I was to see if these "goody bags" turn up. All in all a very poor event, glad my family didn't come down as it was embarrassing.there was also no race pack sent out before the event. Not even an email. I should have just done my own 10KM run and saved my £15 race entry. I will be looking to have my money refunded and would stay away from this event or an event organised by this person. 1/10 is to high a score.
J
No medal. No t shirt No finish line. Not even 13.1 miles kick UA out of letsdothis for good
S
The event was a farce. Only 10 people showed up for the 10k on the Sunday. The course was over 12k distance (the finishers compared distances and we all had roughly the same, 12k +) no race packs sent out prior to event and nothing awarded on the day. It was quite frankly a joke, organiser was offering full refunds to the people that took part but doubt that will ever happen. It was that bad I want to cancel my entry to the Banbury Sportathalon weekend now. Very frustrated and let down 🤬
A
If I could give zero starts I would. Only about 20 people turned up for 3 events, it should have been cancelled. No chip timing, didn't seem like anyone was even taking times down. The 10k course was 13k, no medals or prize money as advertised. Absolute shambles of an event, there was not a single happy face there.
N
Absolutely appalling. So bad that I was too annoyed to even run the event. I'm shocked to say the least. Never again will I have anything to do with an event ran be these so called "organisers"