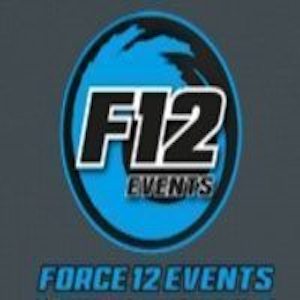 Save this event for later and come back to it when you're ready.
Event passed
Results & Photos
About
46ish miles in the Brecon Beacons, COVID saw the cancellation of the 2020 edition of the Beacons Ultra, but this event is back in action.
Ultramarathon
View details
Sat 13th Nov 2021
View logistics
Talybont-on-Usk, United Kingdom
View location
4.7
(11 Reviews)
All reviews
Perks of booking with Let's Do This
We're #1 in customer satisfaction
Invite friends, earn credit
After booking your event, invite your friends to join you and you'll get £5 credit if they make it their first Let's Do This booking.
Where and when
Location
2 B4558, Talybont-on-Usk, Brecon LD3 7YJ, UK
Start times
Event summary
Here are the distances available for The Beacons Ultra
Route information
The route for the Beacons Ultra is a very varied one that will test competitor's strengths and weaknesses, flat land specialists will love the canal bits whilst the mountain goats will prefer the 'gap', and then of course there's all the 'in between' bits.
The event take place in the heart of the Brecon Beacons starting and finishing in the delightful village of Talybont-on-Usk. From the start at Race HQ you follow the picturesque Monmouthshire and Brecon Canal toward Llangyndir. The tow path to Llangynidr is probably the flattest 3 miles you will find in Wales! The route then splits from the canal at the canal locks and heads up the Beacons way for about a mile before detouring off to take in the much appreciated trek up and over Tor y Foel before descending down into Talybont forest. Here it picks up the old coal route where originally the tramway and later on the railway brought coal from 'over the other side' to be loaded on to the barges for dispatch to Newport. A steady climb continues towards Torpantau before dropping slightly and entering the Taf Fechan Forest. The forest trail then starts to change into open hill and follows what the locals call the 'Gap Road'.
The highest point of the route is 600 meters above sea level at the 'Gap' itself.
After all that height gain there is quite a bit of descending along one of the Brecon Beacons 'classic' routes, down to the canal at Pencelli and back to Race HQ at Talybont-on-Usk where you can rest/restock before departing for your 2nd loop (note the cutoff for starting the 2nd loop is 14.30pm)
What's included
Entry fee includes:-
* Exclusive and much cherished Race T Shirt for all starters
* Exclusive medal for all finishers
* Prizes from our Race Sponsors in excess of £1,000 to top 3 finishers in both Men's and Women's race, and also top team.
* Spot prizes.
* Personalised Race Number.
* Paramedic support throughout the event from TrailMed
* Manned checkpoints along the route with the friendliest Marshalls you will find anywhere. Hot food on the finish line!
* Oh, and some of the most wonderful scenery you will find anywhere in the UK, provided it isn't tipping down with rain or that you aren't too shattered to appreciate it.
Registration for both the Beacons Trail Marathon and Beacons Ultra will take place on Friday night between 16.00pm and 20.30pm at the Likeys Shop in Brecon (LD3 7LH) and on Saturday at Race HQ (Henderson Hall) between 05.30am and 07.00am for the Beacons Ultra and between 08:00am and 09:30 for the Beacons Trail Marathon.
How to get there
2 B4558, Talybont-on-Usk, Brecon LD3 7YJ, UK
Get full directions
CAR PARKING
The event car park will be at Talybont Farm which is 5 min walk from Race HQ (Henderson Hall), the £5 fee includes safe and secure off street parking and use of the showers after the race.
On race day there will be NO parking at Race HQ (Henderson Hall) and we do ask that you use the official car park and don't park on the streets adjacent to Henderson Hall, illegally parked cars will be ticketed by the local traffic warden who lives in the village.
COMPULSORY EQUIPMENT
*Rucksack
*Fully charged Mobile Phone
*Means of hydration – ability to carry an absolute minimum of 500ml of fluid
*Cup/Mug/Bottle – No cups will be provided at checkpoints
*Enough food (no shops on route!)
*Full waterproof cover (trousers and top)
*Hat
*Gloves
*Fleece (or similar warm upper body layer)
*Survival/Space Blanket
*Basic first aid kit including antiseptic
*Head torch
*Spare batteries for above
*Compass
*Whistle
*Watch
*Map
It must be emphasised that there will be random spot kit checks before, during and on completion of the race. You must have all of the above on you at all times.
Please also understand that the above is the bare minimum and many individuals may wish to add their own kit requirements to that outlined above. This is especially relevant if the weather conditions are harsh.(i.e…. the temperature in 2008 dropped to -8 at night).
FAQs
road shoes?
Although the event is possible in 'normal' trainers it should be understood that the majority of the event is off-road. Having said this; a large proportion of the off-road is 'hard pack' trail although there will be some sections (namely 'The Gap") that is rocky and a couple of miles after this muddy sections will be encountered on the footpaths that take you down to Pencelli. You might therefore sensibly want to consider trail shoes.2.
Will my feet get wet?
Highly probable! Remember this is Wales in winter, so a 'bit of damp' is highly likely. There are options (Goretex trainers or Sealskinz socks etc) that you might want to consider, however this is probably only going to delay the inevitable – so just accept that your feet at some stage are likely to get wet!3. Will I need an amazing,
really expensive head torch?
In short; "No" …… BUT…. you will definitely require a head torch as part of the compulsory equipment and unless you really are a whippet you will almost certainly use it (remember it will get dark about 16:45pm on the day of the race) and so if there is a piece of kit that is worth investing a little extra money in; then this could be it! Remember to have fresh batteries and also spare batteries with you –  these are also part of the compulsory kit list, so don't turn up without either!4.
Do I need full waterproofs even though I never run in them?
"Yes" – This is compulsory kit. The Beacons Trail Marathon and Beacons Ultra takes place in the Welsh Mountains in November, so weather wise anything can happen! Even if you are the type that never runs in waterproofs there is always a slight risk that despite every attempt to ensure your safety, there is still an outside possibility that an 'incident' may occur. Should such a situation arise, the body can cool very quickly, particularly in adverse conditions, so please make sure you carry these even if you don't intend to use them.5. What about hats, gloves, buffs etc.
?
For the same reasons as above, a suitable warm hat and gloves are compulsory kit. Powerstretch products are ideal being both breathable and thermally very good.6. Do I need to bring a mobile phone /
will it work?
Yes, a mobile has now been added to the compulsory kit. Closer to the time emergency numbers will be issued as part of your race pack. It should be understood that reception is patchy and some networks have a higher success rate than others. Climatic conditions on the day will also influence the degree of reception. Despite this, it is estimated that you should find coverage for approx 70% of the route, also remember that in patchy areas it's sometimes possible to send a TXT message in an emergency but not make a phone call.7.
Do we need maps for the event?
For the race itself, copies of the relevant map extracts will be provided by us so it is not a requirement to bring map(s) with you, but for general interest and/or for more comprehensive navigation during the event, some people have opted to buy the map(s). If you do decide to buy the relevant maps then the most appropriate one is the Explorer (1:25 000) OL12 Brecon Beacons & Western Areas Map which covers 85% of the course. If you really want the entire route then you will also require OL13 Eastern Area. The routes is very well marked on the day with glow sticks in place for night-time too, so (famous last words) it is very hard to get significantly lost.8.
Are navigational skills required?
Both routes was chosen specifically so that a competitor can enjoy the wonderful variety of terrain, experience an element of wilderness and hopefully take in views which the area has to offer, but without requiring a heavy degree of navigation to be able to take part. The route is well marked and well-trodden with marshals present at key points. Having said this, it certainly won't do any harm to have a bit of practice with a map and compass before you turn up and perhaps try it out as a 'test' on the day. An element of map reading may also mean that you might be able to prepare yourself and pace yourself during the event.9.
Will Force 12 Events supply food?
In short, during the race – No! The race itself really is about self-sufficiency. There are no 'shops' on route so don't expect to buy anything anywhere. You should plan to take from the outset all your provisions for the day. However, on completion we will have a cup of tea/coffee ready for you together with an array of biscuits and cakes.10. Can I carry enough food and /
or kit for one lap and pick up some more for the second?
No! You should make sure that you have all your essential kit and food with you at all times for the entire duration of the event. This is because of the self-sufficiency nature of the event and more importantly safety reasons.11.
Will Force 12 Events supply water?
You will need to start the day with full water rations; running water from the tap is available at the registration, so there are no excuses for starting this event dehydrated. There will be water available on route at checkpoints approx. 8 miles apart. Don't underestimate the time it might take you to cover these 8 miles; they might all be uphill for example.12. What time will the "cut-off"
for the Beacons Ultra second loop be?
The second loop begins at the 23 mile mark in Talybont-on-Usk – the cut-off time will be 14.30pm. If you arrive at the end of the first loop and it is after 14.30pm you will be retired from the challenge having completed one lap.13.
What is the time limit for the complete the Beacons Ultra distance?
The time limit for the Beacons Ultra as a whole is 15 hours (finishing at 22.30pm). It is a day race and so needs to be completed on the day! The start is at 07.30am so this means that you have up to 15 hours to complete the challenge. If there are any folk still on the course after 22.30pm, they will unfortunately be retired from the event.14.
Will there be medics in attendance?
Yes…. There will be qualified medics & first aiders available to deal with significant medical issues and emergencies should they arise.15.
Will the medics to attend to my blisters and fix me up?
No! Your feet are your responsibility as are attending to other minor ailments or niggles, so make sure you have within your first aid kit (compulsory kit) provisions for dealing with them. Tailor your compulsory first aid pack to suit your personal needs.16.
Will it be fun?
Flippin right it will!!! It will be a fantastic opportunity to meet other like-minded folk, learn a lot, and attempt a considerable challenge all at the same time. Despite the event being designed to welcome all types into the world of ultra running, you will probably have a better experience if you take some steps to ensure that you are reasonably familiar with your kit, footwear, food etc before the event itself. If you do have any further questions then please don't hesitate to fire away and we'll get them posted up no matter how daft you think they may be!17. Pub Quiz –
whats that all about?
You might have heard the rumours…….This is a very very very informal Quiz that takes place in a local Pub immediately after the race. It commences immediately after the organizer has drunk his first pint (approx. 22.45pm). Teams typically split up into nations, but other teams welcome. Don't worry if you are on your own, you will soon be dragged into a team regardless of academic ability. For the record, WALES have won every year so far – and so far, the organizer/question master (who is Welsh) hasn't had to resort to cheating in order to achieve this record. For many attendees at the Beacons Ultra, the Pub Quiz has been the focal point of the weekend, the race itself has been incidental.
Reviews
If you struggle with uphills then poles could help, although 8 mile downhill/flat to finish.
Excellent event! Very well marked and marshalled, water stations loaded with snacks and with friendly marshalls.I personally carried only 500ml worth of bottles and I could use more in the second half of the race...Only tiny remark about marking: I would use a bigger yellow arrow sign (or a marshall) where the trail left the tarmac below cribyn pass (after checkpoint), instead of the tiny blue one. This was the only "non-intuitive" turn and might have been easy to miss.
No all information available
Really enjoyed route and organization. Definitely recommended
Well marked, well marshalled, very very tricky to get lost. The checkpoints are few and far between with choc brownies and some delish peanut butter/condensed milk bakes but very definitely bring enough grub and water to keep you going. Fab race, friendly racers, Will definitely be coming back
I ran the ultra 10yrs ago and this year we did the trail marathon. We were super lucky with the weather. Though I did a big ultra in the Highlands earlier in the year, its amazing how quickly you forget how hard climbs can be. I really liked the way the marathon had a segment up Pen Y Fan even though it was tough - it was worth it when we got to the top. We weren't going for a particular time so we took a bit of time at the top to have a bite and take photos. I preferred the marathon course since it was a single loop. I think we were fine for kit and the organisers had plenty of water and snacks at CPs, though we carried our own. One tip someone gave us was how many bridges there were at the end (the end was bridge 145) - - so we could count them down. All in all, I really enjoyed the race. Quite tough underfoot so not one for a PB, but it is a trail marathon after all... I'd definitely recommend to other runners!
What a great day, the course covers a variation of canals, hills tracks, fire track, single paths, fields, over bridges and through streams.Suck a sunny day and very well organised.
Overall very very good, Coming of the hardest section (For me, Pen-y-fan & Cribyn) I was very low on water, an earlier water station had said there would be water there so I wasn't expecting there not to be ... luckily it was all down hill from there so I coped until the next checkpoint - it may sound negative - but it wasn't a really big deal. There is also a very long stretch of fire road the seems flat, but does actually climb very gradually- this was tough (mentally for me, I wasn't expecting it)
Excellent experience, a great event, the route was very well marked out and all the support staff and organiser are 5here to ensure you are safe and have a great time.Thank you.
Event passed
Results & Photos