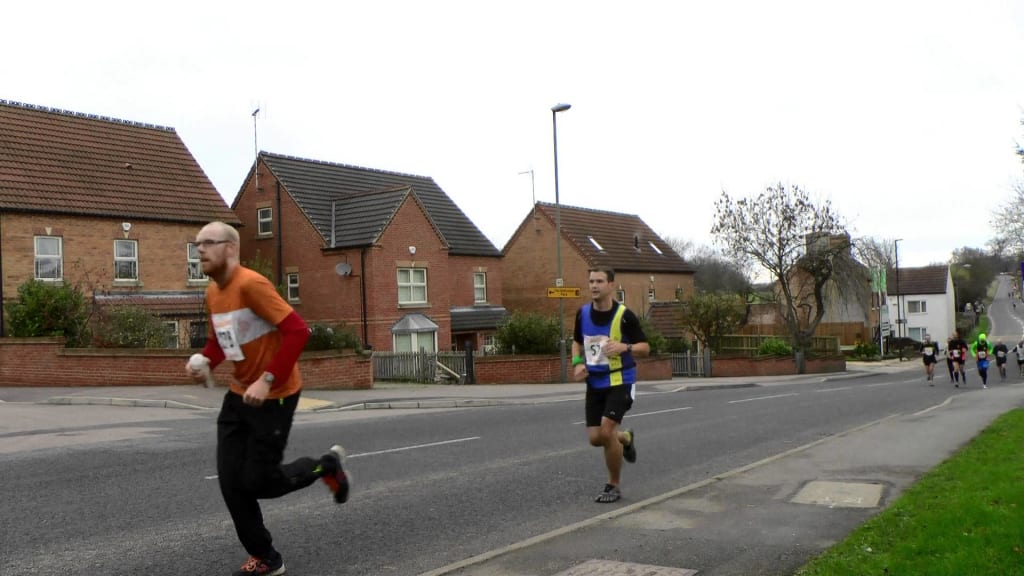 The clowne half marathon is an undulating course running from clowne centre through the surrounding villages returning to clowne.

As last year the start and finish of the race will be at different venues in clowne. However kit, clothing etc. Deposited in the secure baggage area will be transferred from the race start to the finish once the race is underway.
Review summary
Course

Organisation

Atmosphere
"Every year weather is changes, so better prepare for the race. HQ will be very..."
"A great local race, well organised with a nicely challenging route..."
"The downloadable race pack had pretty much all the info you need. The car..."
How to enter the The Clowne Half Marathon
The Clowne Half Marathon routes
The Clowne Half Marathon weather forecast
Possible drizzle overnight.
70% chance of rain
Meet the organizer
Welcome to the clowne road runners website where we hope you will find all the information you need about our running club. The club welcomes all abilities from 15 years upwards both men and ladies. Our training night is on a thursday starting at 7.00pm with a varying schedule from track sessions to organised training runs led by coach dan page. Please check the website or our facebook page for the latest information. The training sessions are designed to accommodate your running level, with the
The Clowne Half Marathon reviews (8)
Course

Organisation

Atmosphere
Did the Clowne Half Marathon in 2018

Every year weather is changes, so better prepare for the race. HQ will be very busy after 830, it better to leave you house too.

Did the Clowne Half Marathon in 2018

A great local race, well organised with a nicely challenging route :-)

Did the Clowne Half Marathon in 2018

It is undulating with very few flat bits.

Did the Clowne Half Marathon in 2018

The downloadable race pack had pretty much all the info you need. The car parks were well sign-posted as was everything else.We arrived an hour before race start which was plenty of time to park, locate registration, get your racing number, get changed, handover the baggage and use the toilets.It was a fairly chilly autumnal day. I wore 2 layers (long sleeve and vest), with gloves. It was around 5oC so defo recommend gloves, especially if you suffer with Raynaud's.There are some hills on the course but not that challenging. The overall gain is 200m with an incline in the last third which caught out a few people who didn't pace their first 9-10 miles. I ran a steady 7:30 minutes / mile through most of the race which helped me smash my PB by 5 minutes (only 4th time I've run the distance, but I never expected under 1:40!) With the right pacing its a good course to run a really good time!

Did the Clowne Half Marathon in 2018

Very well organised and great value for money

Did the Clowne Half Marathon in 2018

Fantastic race. The course is undulating, fairly tough second half but had a great day in Clowne and hope to be back next year. Definitely one to add to the calendar.Oh, and the hoody is great!

Did the Clowne Half Marathon in 2018

Undulating or hilly? Either way there are plenty of down hills to balance out the up so make the most of them! A really enjoyable race with a hoodie, flapjack and sweets waiting for you at the finish!

Did the Clowne Half Marathon in 2018
Events in the United Kingdom
Running Events in the United Kingdom