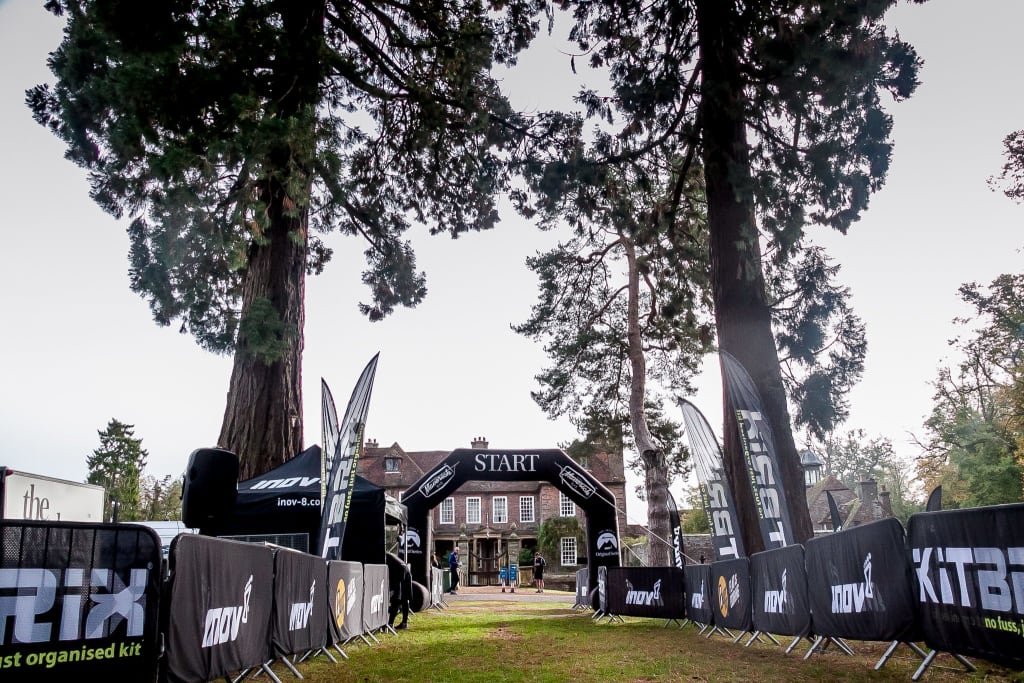 The Maverick inov-8 Original Kent
Satisfy all your trail running desires in the striking Blean Woods. Great for experienced and newbie runners alike, the route carves through the National Nature Reserve, taking you on a series of stunning trails. Come for the magical surroundings or for your first taste of the sport.
Review summary
Course

Organisation

Atmosphere
"Muddy but fun and sufficiently challenging. Good course, perfect signage, well..."
"I love the Mavericks but my health has not been good. I entered the middle..."
"Really enjoy running with Maverick. This route had some lovely woodland..."
How to enter the The Maverick inov-8 Original Kent
The Maverick inov-8 Original Kent routes
The course takes you through the expansive RSPB Blean Woods, now a designated National Nature Reserve. The route snakes through the classic coppice woodlands and towering forests, revealing the great British outdoors in all its grandeur.

While the course is largely well trodden and hard underfoot, there is still a strong chance of mud. The long route will take you into open farmland, and given the time of year, wet under-foot conditions are likely.

All events will have at least three refreshment stations along the course, where you can grab some quick sustenance before heading back out on the trail.
Frequently Asked Questions
Where can I access my results?
Maverick will post timings from the event on their website after the race.
Why do I need a re-usable cup or bottle?
Maverick have pledged themselves to protecting that great British outdoors. By doing so, they're on a quest to make the up and coming season 100% plastic free. Hydrapak speed cups will be available to buy on the day.
Are dogs welcome?
This is a dog-friendly event so feel free to bring along your canine companion, for a small extra fee of £3.00.
Have a question? Get answers from our team.
The Maverick inov-8 Original Kent weather forecast
Overcast throughout the day.
Light breeze possible, up to 8mph
Meet the organizer
#1
Maverick Race are ranked #1 in the UK out of 552 organizers
Other events from this organizer
The Maverick inov-8 Original Kent reviews (79)
Course

Organisation

Atmosphere
Reasons people recommend this event
Really enjoy running with Maverick. This route had some lovely woodland stretches, but was let down by sections on busy roads. Lovely atmosphere at the start/finish, and well organised - apart from crazy lack of toilets (resulting in the race bring delayed and loads of people trying to find space to pee in private in amongst the brambles). Compared with the other Maverick routes I've done, this is the first that I wouldn't do again.

There was quite a few spots at the beginning where you had to wait and running with dogs at the beginning was tricky at times. I would suggest you have people running in groups rather than all at once. We also took a wrong turn a did an extra km or so! - but that's probably our fault for following people and missing a turn!

I love the Mavericks but my health has not been good. I entered the middle distance but dropped to the short as not feeling my best...fab that Mavericks allow this.
My only negative for the course was that there was a bit too much tarmac at the beginning and end.

What a great event !!! Well organised, challenging route, friendly atmosphere, great medal and beer at the finish line !!!

I'm new to trail running and this was my first race. It was well organised and the course was really good with a mixture of surfaces to deal with.
Great atmosphere and I will definitely be entering more Maverick events in 2020.

First time doing a Maverick race and it did not disappoint. Some congestion problems getting through country gates in the first couple of miles but other than that it was a great course and well organised. I will be back for more Maverick races next in 2020.

Attended my first ever Trail event in my own. Everyone very friendly and helpful. Course was extremely muddy but beautiful. Good time of year to do a run through the woods as autumn colours were stunning. Course very well signed with helpful ribbons to reassure you that you were on track. Gorgeous medal and a beer at the end! Adequate toilets and food and drink stalls.

Fab race, great atmosphere, well organised.
Free photos and a finders beer!
One negative - everyone gets the same medal no matter what distance

Loved this trail run, a little muddy underfoot, which only add to the experience, the only piece of advice I would offer for further events , would be to stagger the start as the amount of people + dogs running caused a few bottle necks in the first couple of kms

Muddy but fun and sufficiently challenging. Good course, perfect signage, well marshalled ... All that you would expect from a Maverick event
Events in the United Kingdom
Running Events in the United Kingdom