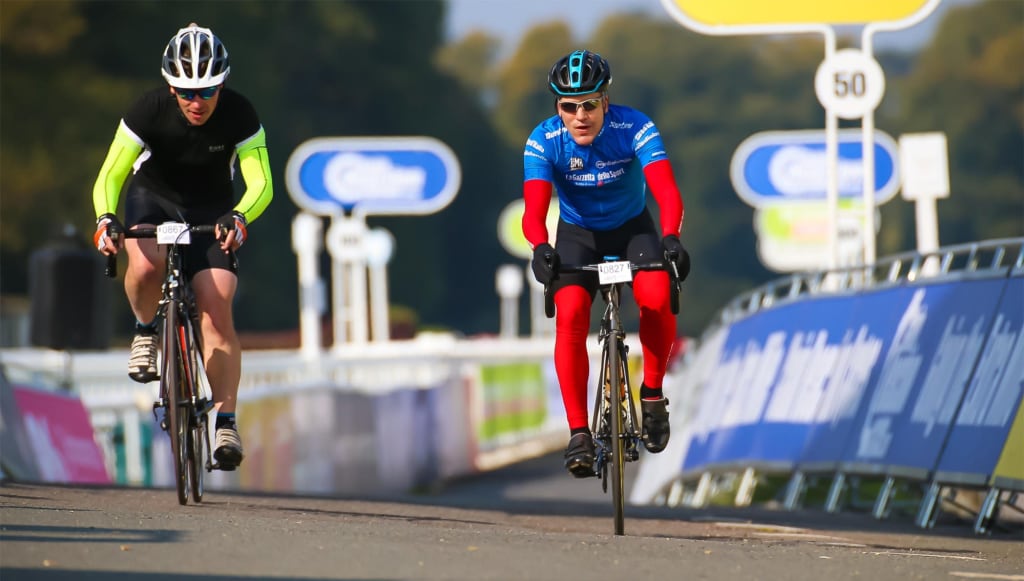 Welcome again to this very popular well established, autumn sportive, the only major sportive from Worcester this year. Following basically following the route the Tour of Britain used while in the area, some years ago, this has become the basis of this testing late season sportive.
The HQ is the Centre Pavilion and can be accessed by Severn Terrace just follow the event HQ signage. Please do not try and enter via Grandstand Road.
Free car parking and toilets are adjacent to the start and finish in the racecourse centre pavilion.
Review summary
Course

Organisation

Atmosphere
"Im sorry but this event was very disappointing, its says for all abilities but..."
How to enter the Tour Of Worcester
Tour Of Worcester weather forecast
Moderate breeze possible, up to 11mph
Tour Of Worcester reviews
Course

Organisation

Atmosphere
Did the Gallop ​Route 75 miles in 2018

Im sorry but this event was very disappointing, its says for all abilities but with them shocking hills there no way that is the case, even the most experienced cyclist found this difficult, my friend has done this ride twice before and recommended it and even she was disappointed, the route had been changed, some of the route was dangerous having to turn right across 3 busy lanes of traffic on a brow of a hill, cyclist were having to get off to make it safe to cross. There was no timing chipsand no photos of the event and as for the atmosphere well there was none!!! I wont be doing this ride again
Events in the United Kingdom