Trail Pursuit Marathon, Half Marathon, 10k & 5k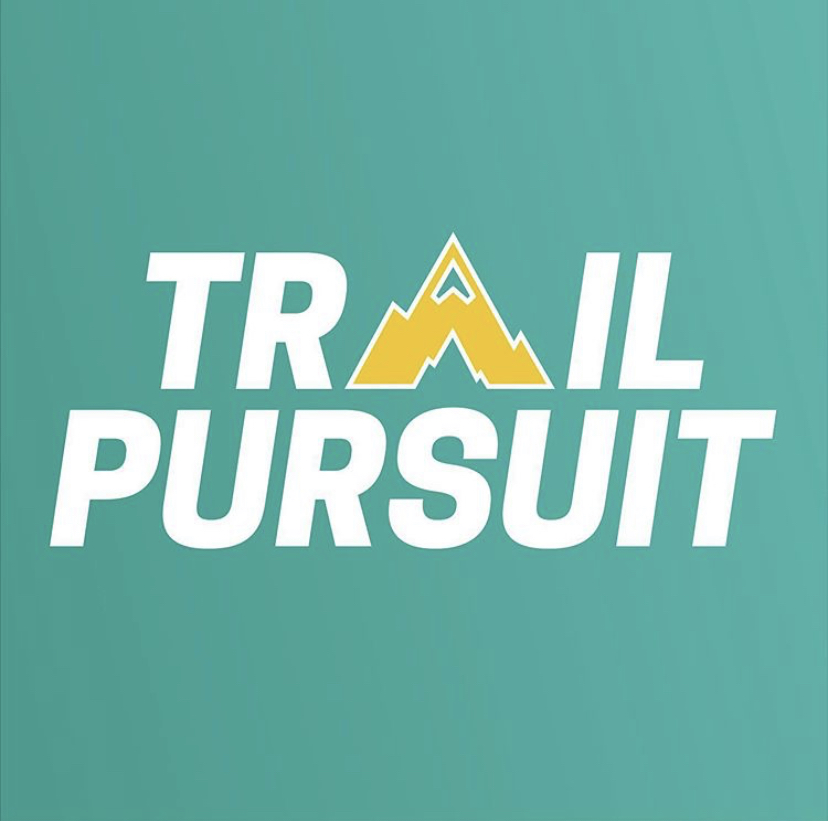 Trail Pursuit Marathon, Half Marathon, 10k & 5k
Save this event for later and come back to it when you're ready.
Event passed
Results & Photos
About
Gatesgarth Farm in the Lake District provides a mesmerising backdrop for this all-ability trail running adventure. With guided yoga, breathing workshops and a buzzing end-of-event festival, this is an all-rounded running experience you will never forget.
Mountain Marathon, Half Marathon, 10k, and 2 more
View details
Sat 28th May 2022
View logistics
Cockermouth, United Kingdom
View location
2.1
(12 Reviews)
All reviews
Perks of booking with Let's Do This
We're #1 in customer satisfaction
The event experience
🎊
Atmosphere
Based on the number of participants
🌅
Scenery
Based on location and reviews
Invite friends, earn credit
After booking your event, invite your friends to join you and you'll get £5 credit if they make it their first Let's Do This booking.
Where and when
Location
Gatesgarth Car Park, Cockermouth CA13 9XA, UK
Start times
Sat 28th May 2022
Mountain Marathon:
8:00am |
Event summary
Here are the distances available for Trail Pursuit Marathon, Half Marathon, 10k & 5k
Mountain Marathon
£69 - £119
Route information
Weave through the beautiful Borrowdale Valley in the stunning Lake District National Park.
Nestled in the depths of a valley, this remote spot is the ideal playground for our trail race festival with direct access to the fells & surrounding idyllic countryside with lakes for a dip & refreshing soaks under waterfalls.
Please ensure all race numbers are visible to the marshals, as you will need to check-in at each feed station on the route. The courses will be fully marked and marshalled so no need for navigation and there is feed stations every 5 miles.
What's included
Fully marked and marshalled course
Chip-timed results
Finisher's eco medal
Nutrition by Mountain Fuel & Chia Charge
Post race wild swimming and vinyasa yoga
Athlete speakers
Live music
Live film screening
Navigation & Breathwork workshops
Sports expo
Official event photography
Food vendors and other entertainment
Half Marathon & Marathon finishers beer by Raven Hill
On-site first aid
On-site parking
Feed stations every 5 miles
Bag drop
How to get there
Gatesgarth Car Park, Cockermouth CA13 9XA, UK
Get full directions
Parking
There is parking available at Gatesgarth car park.
Event day logistics
Friday 27th
15:00 Friday registration opens
20:00 Friday registration closes
Saturday 28th
07:00 Saturday registration opens
08:45 Saturday registration closes
08:00: Marathon starts
09:00: Half Marathon starts
09:30: 10k starts
10:00: 5k starts
14:00: Kids 1 Mile starts
Wild swimming & vinyasa flow yoga times will be announced nearer to the event.
Age Restrictions
You must be at least 17 years old on the day of the event to enter in the 5k, 10k, Half Marathon and Marathon.
Entrants for the Kids 1 Mile race must age between 5-12 years old.
Cut-off Times
There will be no cut off times for this event, as the race is designed to be as enjoyable and stress-free as possible.
Spectator Info
Spectators are encouraged to come & support their friends & family running with FREE entrance.
If they don't run but would like to try a Yoga or Wild Swim session they can book these individually as 'Extras' on the event website.
FAQs
Do I need to bring my own tent to the Trail Pursuit Marathon, Half Marathon, 10k & 5k?
Yes, while there is a package that includes a camping space, please bring your own tent & camping gear.
Are the Trail Pursuit races suitable for all abilities?
Yes, the event encourages participants of all abilities. With no cut off times and well-marked trails, it's the perfect event for both beginners and experts.
Will there be toilets at Trail Pursuit?
Yes, there will be plenty of facilities available in the Trail Pursuit event village.
Is there a cut-off time for the Trail Pursuit races?
No, there is no cut-off time to ensure participants enjoy their runs without any pressure.
Is there an age requirement to enter the Trail Pursuit races?
Yes, all must be aged 17 and over. For the Kids 1 Mile race participants must be 5 - 12 years old.
When do the post race Wild Swims take place?
The Wild Swims will be staggered throughout the day on site. Each distance will have their own time to enjoy this refreshing swim.
Do I need to be able to navigate at the Trail Pursuit Marathon, Half Marathon, 10K & 5K?
No, all the courses are fully marked and marshalled so theres no need to spend any extra energy on that.
Reviews
Following the Lakes 2022 event there were hundreds of extremely negative reviews & comments on their Facebook review page.Trail Pursuit have managed to remove/hide that page and now restrict comments on all their socials.This should give you a flavour of their attitude towards mistakes. The festival was a shambles, the route was treacherous.Don't trust this company.
P
Every single aspect of the weekend was terrible.
Awful organisation, unsafe and ablest. Not suitable for beginners. During the race even professional runners could not finish the course or deemed it too difficult and unsafe. Hardly any marshals and very poor and scarce fuelling stations. They had no risk assessment plan and no way of getting injured people off the route/mountain. Route changed 4 days before the race with no statement and the difficulty increased more than 3 times. Festival facilities were poor and unhygienic. Nowhere to wash hands, toilets overflowing. The organiser of this even Ed is completely ignorant and he was very headvy handed with people who were worried about their friends being stuck on the mountain for 7 hours, when they only did a 10k "run". He dismissed everyone including his own staff. The staff were overworked and put under too much pressure by his disastrous decisions or the lack thereof. He should not be allowed to run any other sporting events, as profit is put before people. Dangerous event. Previous 2 events were exactly the same. Please don't advertise this event on your website!
10/10 would not recommend this race or any races put on by this organizer. I am a very experienced trail runner and have done lots of technical hiking. I was terrified for lots of people on this route that were completely unprepared for the route (changed the week before the race without an opportunity for participants to drop down or request a refund). The elevation went from 450m in the advertised half to about 1400 in the final race. I saw so many people injured or just defeated that had no way of leaving the race except completing it. It was absolutely terrible. Please avoid this and all races from the organizer as it was incredibly unsafe and they are so lucky nothing tragic happened.
This company is a complete and utter shambles. As the hours roll on following the Lakes 22 it just gets worse too. The stories coming through are terrifying and Trail Pursuit's handling of the situation is dreadful as by all accounts they keep deleting and changing comments and reviews.I honestly don't know where to start. Most of what I have to say has already been said. I'll sumerise bellow but what I will say that has perhaps not been mentioned is this: along the route and in the evening I spoke to a number of freelance people working for Ed at Trail pursuit. The Mountain Leader (a person of high qualification trained to guide people safely through mountains) at the top of the fells told me this race was cruel, mad, and unsafe. The ambulance crew at the finish line said the race was incredibly unsafe and the planning for people getting lost of stuck on the fells was negligent. They also said that they had raised these following the Brecons race last year but it had fallen of deaf ears. A number of Marshall's, volunteers and other staff also said this event was ludicrous and unsafe and they had raised these concerns with Ed, the company owner and organiser, who had just ignored them and continued. This leads on to my next point, Ed Flood. It takes extreme effort not to completely lose my cool and start effin and blinding about this man. Ed has shown nothing but incompetence, inexperience, indifference and failure. His company clearly breaches a number of standards in business management, event management, health and safety and duty of care and of this Ed seemingly doesn't give a flying fandango. He's a money grabbing extortionist running these events to inflate his ego and pocket. I don't know much about the guy but he gives off an air of posh boy who went for a run and decided he'd take some of daddies money and start a business with zero clue as to how to do it.Summery or further issues: -exceptionally poor planning -changing the route dramatically just before the event, nobody train for what was to come-a "trail run" across treachurous terain, fells, scree, bracken, eroding paths and including parts where you had to pull off some bouldering moves to ascend the route-lack of simple safety precautions along the route, too few marshals, aid stations ect-unhygienic and badly stocked aid station -10km aid station at 13km -experienced trail and ultra runners couldn't complete this race/ didn't want to put themselves in harm's way to complete it-experienced fell runners described the course as a Class A fell run (that's the hardest level of fell running) hardly an event for beginners wanting to join the community-no washing up facilities-too few and broken showers -too few and full up toilets -NO BEER AT THE FINISH LINE!!!-no recycling (Ed called this and eco friendly sustainable event)-not enough bins-not dog friendly despite being advertised as such-deleting and ammending people's reviews and comments I could go on but I've spent enough time on thisI implore people not to support this company, keep yourself out of danger and boycott a farcical event. If you were at the event and feel the same, as clearly 99% of people do (I see you Ed's mates) please review this company, report their comment and review changes to Facebook, contact a publication or governing body and tell them what has happened here. Don't do this out of malice but do it out of concern. The running community does not want to see a fatality of major event at the hands of Ed and Trail Pursuit.
Organisational mess, would not recommend, on the running side: route change and elevation change with no option to cancel, a crossover with marathon runners in the opposite direction meant everyones times were affected, hardly any marshals, 220 marathons runners , less than twenty finished - would know more if trial pursuit bothered to release the results. Event side: no toilet roll in any toilet on the Friday. Clearly an after thought as the organisers rake in the cash. For those who bought a shower pass, a waste of time as when needed showers continuously ran out of water. Finisher beer included in the ticket price ran out before 3pm. Complete lack of care.
Absolutely unacceptable, if I could I'd give 0 stars. Gross negligence from the course organiser and company. The route was changed last minute, this resulted in the "half marathon" being 15.7 miles and over 1600 meters of elevation. There was little running, mostly hiking. It was very dangerous, the company claimed there was a feed station at 6 miles but it was at 7.90 miles, with no obvious assisted leaving of the race for those struggling (which you expect at a check point), furthermore there were few marshals on the course. Overall I felt it was completely miss sold and that the organiser only cared about profit not safety. They seemed to spend more effort on the festival side of it instead of the trail run. Would not recommend!
D
The course was not detailed to me before the event. The change was a huge difference to what was expected. The course was not well signed (I am NOT alone in that opinion, many others said they went way off course too). Had I had proper notification of the course I would have known it wasn't a run but a hike and been prepared for that or swopped route. I left after coming off the course not camping another night.
E
We had a couple of issues with sign posting, as a result I missed the trail twice. The half was fantastic. For the full marathon we had to do three half twice (maybe that was a last minute constraint only this year), the full marathon had been very demanding for the legs
This was a great first trail run for me. I felt supported and encouraged all the way and there was no time pressure. The course was well marked, and runners were well spread out with staggered start times. Although it ended up being longer than 10km, I'm glad I didn't go for the offered option of down-sizing to 5km. It was lovely to see some very happy cannicross partnerships. ```On the development side, I would have liked the option of having the same start time as my running partner and, given a mandatory kit list (and the recent disastrous running event in China), a bit more checking of kits may have been wise - there was a lot of variation. See you next year!
Event passed
Results & Photos