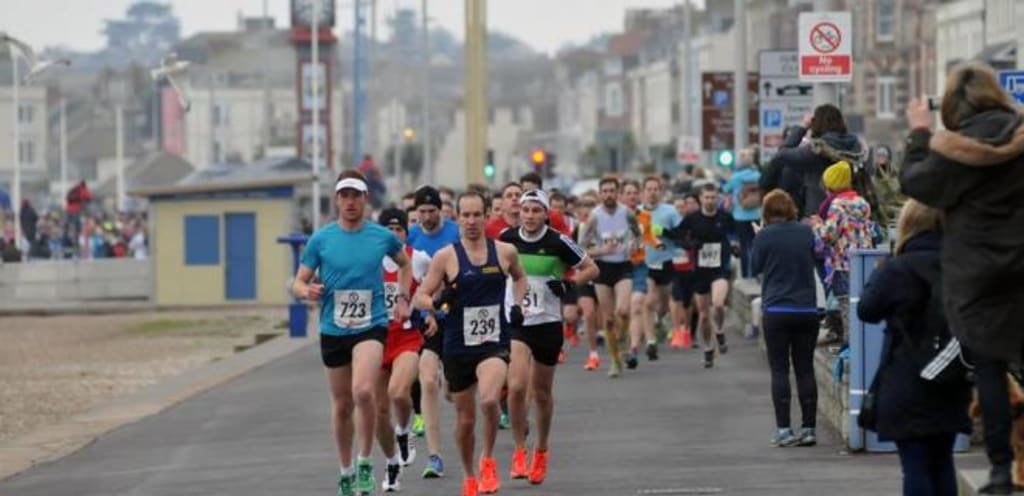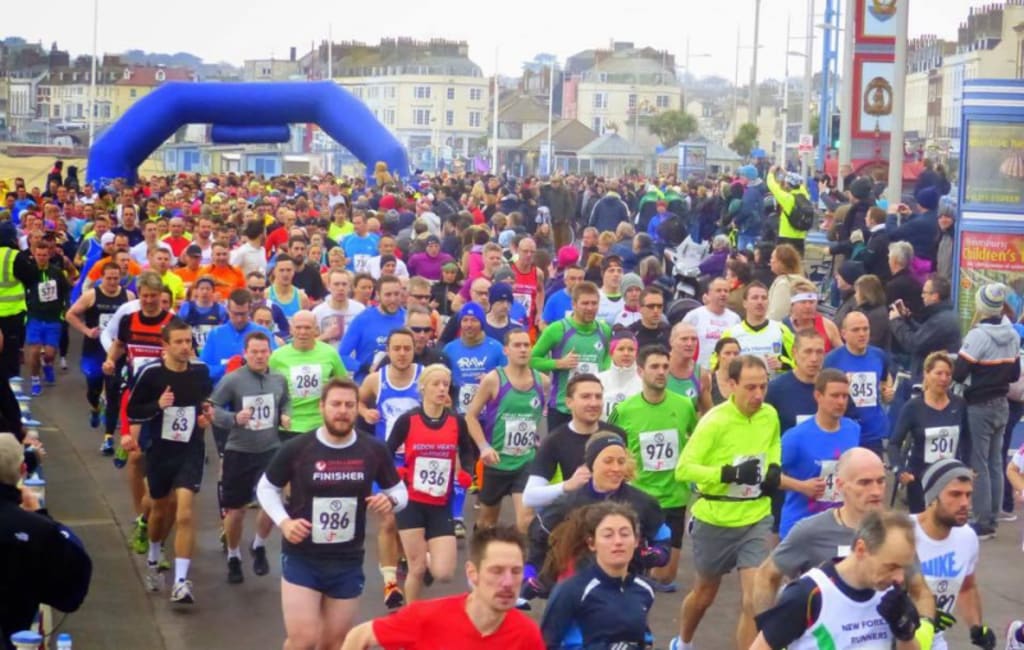 Weymouth Half Marathon
Run 13.1mi
Why book with us?
Official booking partner

Best price guarantee

Free cancellation protection
Have a question? See our Help Center
We're #1 for customer satisfaction
Secure your place
Book Now
Official booking partner

Best price guarantee

Free cancellation protection
Have a question? See our Help Center
We're #1 for customer satisfaction
Now in its 6th year, this popular seaside half provides runners with some outstanding scenery, on a pretty flat 13.1 mile course with PB potential. Runners will take in a historical and scenic tour of Weymouth's past and landscape, through the town, harbour, sea front, country park and gardens.
Review summary
Course

Organisation

Atmosphere
"Beautiful location - second half of the race quite tough so definitely need to..."
"Really enjoyed the race. Most of the course really attractive and good variety..."
"The course could have been better. Its certainly not flat! The finish layout in..."
How to enter the Weymouth Half Marathon
Weymouth Half Marathon route
The course will take you through the heart of Weymouth taking in the stunning views of the Jurassic coastline and the spectator friendly town centre. It is a mostly flat course mainly on roads with a very small off-road section consisting of gravel track and grass.
There will be some road closures and also some road crossings where traffic management will be in place with a Stop/Go system to control traffic. A map of the course can be found on https://ridewithgps.com/routes/18445648

There will be 4 drinks stations on the course, manned by local people and clubs. These are based at 3.5, 6.3, 9.1 & 10.9 miles.

Please note that there is a 3 hour cut off for this event with an interim cut off at 6.9miles
Frequently Asked Questions
When will race numbers for the Weymouth Half Marathon be sent out?
All race numbers will be posted out between the 5th March and 16th March.
Does the Weymouth Half Marathon have a cut-off time?
Yes, all entrants must complete the race within 3 hours.
Where are water stations located?
There will be 4 water stations during the Weymouth Half, details of which can be found below: 3.5 Mile - Station 1 6.3 Mile - Station 2 9.1 Mile - Station 3 10.9 Mile - Station 4
Have a question? Get answers from our team.
Is your question about booking your place? See our Help Center
Weymouth Half Marathon weather forecast
Moderate breeze possible, up to 14mph
Meet the organizer
So why should you put your trust in us? Our starting point is always 'would we like to take part in this event?' If it's a yes, we develop the initial concept into a planning and engagement phase to make sure we can do what we think we can and that others will like what we like. By the time we get to race day, we have a dedicated team of people with a shared vision of exceptional athlete care and event delivery embracing equally both beginners and experienced athletes to our event experience. We know the stuff you see is important; quality event marshals, plenty of clear signage, detailed and accurate event information, well stocked feed stations, an amazing finish line experience and great event mementos. But sometimes it's what you don't see that's the most important part of delivering an exceptional event; competent event build and de-rig teams, traffic management plans and teams, local community engagement, exceptional first aid provision, appropriate support teams (bike mechanics, sweep vehicles, water safety, race control and event officials) along with strong partnerships with key stakeholders and local community groups. Over the last 18 years we have delivered a lot of events, including pool based triathlons, open water triathlons at all official distances, trail runs, road runs, cyclosportives, kids triathlons, experiential events and duathlons lerning a lot over this time. I'm pleased to say we are still learning and continue to evolve our events, giving athletes an even greater experience. We look forward to sharing one of them with you soon.
Other events from this organizer
Weymouth Half Marathon reviews (6)
Course

Organisation

Atmosphere
Did the Half Marathon in 2019

The course could have been better. Its certainly not flat! The finish layout in 2019 was as if they ran out of space and had to quickly fit in the last 100m. The first half is good, then as soon as it heads out of town, it loses its appeal. Im sure it could be made better. Other than that, the medal is great and the volunteers/marshals are very supportive. Spectators are also very good, due to the layout though, they are quite sporadic.

Did the Half Marathon in 2019

Excellent course, possibly the best I have ran. Very well organised enjoyable race. Thank you for a great day!

Did the Half Marathon in 2019

Really enjoyed the race. Most of the course really attractive and good variety but was a little devalued by up and down stretches. These always feel frustrating and while most of the course was far more attractive than most road races there was a higher proportion of up and back. Generally organisation was good, more space for end of race area, not sure if that is possible but it felt a little chaotic and cramped. Having Pavillion as a centre at the start (to shelter from the weather, get a coffee etc) was great. Marshals were absolutely brilliant, enthusiastic and encouraging. Atmosphere for a race of this size was excellent and I really enjoyed the experience.

Did the Half Marathon in 2019

Beautiful location - second half of the race quite tough so definitely need to save something in the tank for that ! lovely encouraging emails before and after from the organisers and good comaraderie among the runners - lovely place to run thank you to everyone involved- especially the lady on top of the cliff giving out fruit - you are a star!!

Did the Half Marathon in 2019

Really enjoyable race. Of course, it helped that it was a nice sunny day. May even do it again next year

Did the Half Marathon in 2019

Event was friendly and welcoming for someone who never done anything like it before like myself! Crowds were lively and friendly also! All round excellent event
Events in the United Kingdom
Running Events in the United Kingdom