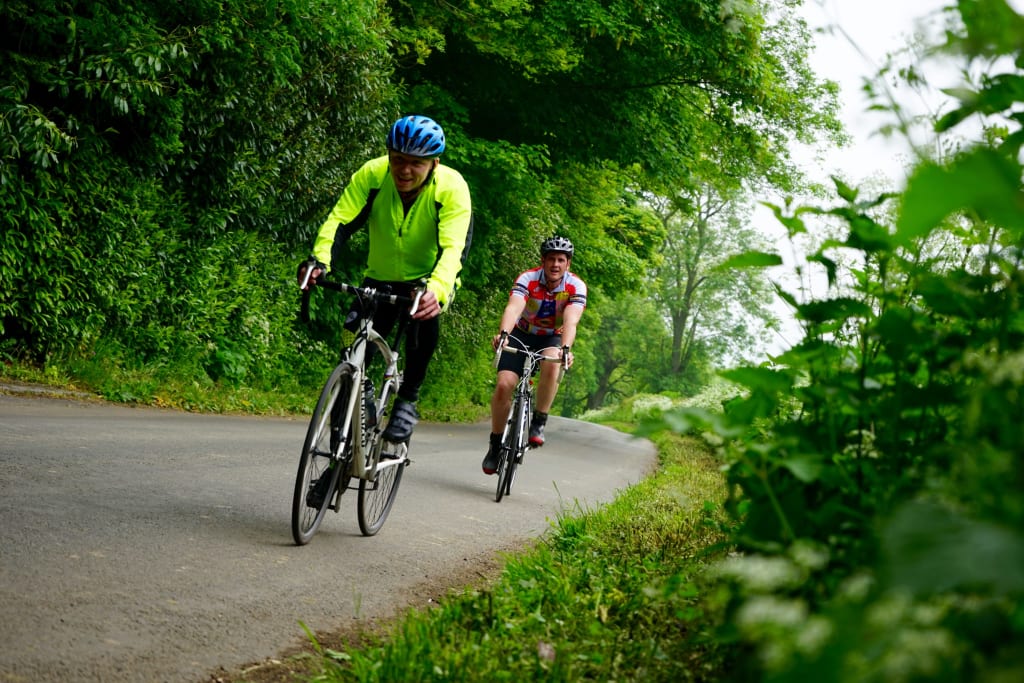 Wye Valley Brewery Sportive
Why book with us?
Official booking partner

Best price guarantee

Free cancellation protection
We're #1 for customer satisfaction
The Wye Valley Brewery Sportive is a fantastic adventure through the Malvern countryside from one of the best breweries in the West Midlands taking you along the most scenic routes. With two distances of 60km (37 miles) and 85 km (53 miles), this sportive is for everyone!
The Land of Hops & Glory is back. This early season sportive set in the beautiful rolling Herefordshire countryside between the Malverns and the Wye Valley.
Once again the event will be based in Stoke Lacy at the home of Wye Valley Brewery. As in previous editions of the event the route is set in an area of the country labelled the "Hop Shires".
Review summary
Course

Organisation

Atmosphere
"Lovely cycle through the Wye Valley and tremendously well organised- would..."
"The route was excellent, on quiet beautiful roads through the Worcestershire..."
"Early in the cycling season wasn't quite ready for the challenging..."
How to enter the Wye Valley Brewery Sportive
Wye Valley Brewery Sportive routes
Riders will register in the car park behind the brewery before setting off. This stunning route takes riders around this verdant local landscape with plenty to admire in the distinctive red soils, hop farms, apple orchards and views of Hay Bluff and the distant Welsh mountains.
The route winds its way through the quiet Herefordshire lanes passing many of the local hop farms, which supply the numerous breweries in the area and others much further afield.
After tracking the route of the River Wye the ride skirts the Much Marcle ridge before heading up towards the Malvern Hills, the inspiration behind many of the works by Edward Elgar, not least of all the rousing – Land of Hope & Glory.
Wye Valley Brewery Sportive weather forecast
Overcast throughout the day.
Light breeze possible, up to 9mph
Meet the organizer
#36
Let's Go Velo are ranked #36 in the UK out of 556 organizers
Wye Valley Brewery Sportive reviews (6)
Course

Organisation

Atmosphere
Did the Half Pint - 37 Miles in 2019

Early in the cycling season wasn't quite ready for the challenging Herefordshire hills, but what a great sense of achievement when done. Topped off with a super pint of Wye Valley stout and a double burger. So we'll organized worth all the pain and inspirational for rest of season training.

Did the Full Pint - 53 Mile in 2019

The route was excellent, on quiet beautiful roads through the Worcestershire countryside, with some decent climbs, especially over the Malvern hills! The organisation was good, with plenty of room and facilities at the start and with a barbecue and beers (obviously!) at the end. It all made for a very enjoyable day.

Did the Full Pint - 53 Mile in 2019

Lovely cycle through the Wye Valley and tremendously well organised- would highly recommend to anyone keen for a sportive!

Did the Full Pint - 53 Mile in 2019

Great day out...lovely route,mostly well off the beaten track. Plenty of climbing and some thrilling descents...and the major grind up the Malverns...a perfect combination for a not overly long day.Beer and burgers at the finish,sandwiches and a cuppa at the feed stops. Highly recommended!

Did the Half Pint - 37 Miles in 2019

Brilliant route but we were very disappointed that there was NO food at the food station! We had been promised lots of goodies - sandwiches, flapjacks etc that did not materialise. They did not even have milk for tea! Very disheartening for riding and especially when you need the energy.

Did the Half Pint - 37 Miles in 2019

First ride of the year for my fianc and I to kick start our training so were expecting a challenge, we werent disappointed with the tough hills! Great event, well organised with a friendly non competitive atmosphere. Would recommend. We will be back
Events in the United Kingdom