Discover incredible
feline experiences
Want to spend more time with your cat while reaping the benefits of a healthier, more nimble kitty?
It's time to take to the trails with your closest cat companion.
Explore CatiCross Events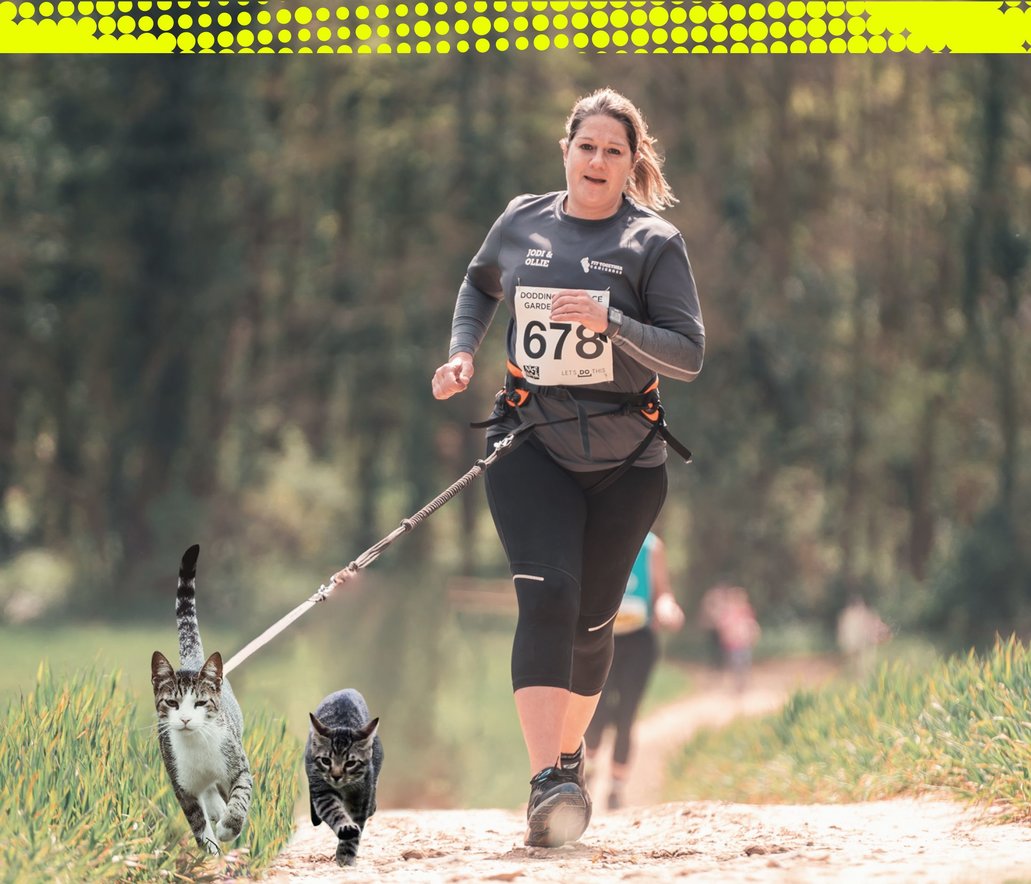 CatiCross Events Near You
Although not known for their athleticism, the physiology of cats is actually extremely well-suited to cross country running.
Cats can jump six times their own body length (making the downhills feel like a free fall), their long tails–used for balance–let them deftly leap over obstacles, and their 18 toes and strong toe beans make them a solid support for even the wobbliest of runners.
The additional whiskers on the back of their legs mean your cat will spot any potential course obstructions valuable seconds before you can as a human runner.
Tips for happy CatiCrossing
Align with your cat's routine
Cats sleep 12-16 hours a day–and spend one third of that grooming. If an evening run suits their lifestyle better, grab your head torch and check out one of our moonlight races. Don't worry - both their peripheral and night vision are much better than yours.
Prepare for a sprint finish
Most promising for PB-hunters everywhere is a kitty's instinctive inclination towards zoomies. Feel free to leave the final 200m to them. Even if you feel like you've got nothing left in the tank, you can rely on your fluffy friend to pull you into PB territory.
Offer positive reinforcement
All cat owners know that cats are headstrong and the last thing you want to do is offend them whilst you're running together. Be sure to offer strokes as you go, bring their favourite meaty snacks, and remember: it's their world, you're just living in it.
CatiCross doesn't exist.... yet. But you can use the code
to get 10% off some participating events that do!
Be quick - code expires tonight (1st April 2022) at midnight!
Find an event