This is no ordinary race...
An Impact Marathon experience will change your life – and the lives of those you meet.
Join a 7-day Impact Marathon adventure that culminates in a beautiful 10k, 21k or 42k trail run.
Spend a week working with grassroots organisations and programmes, before celebrating with a run together through the community you've become a part of.
Where will you make your impact?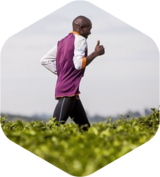 The most powerful way to experience Kenya: an immersive week spent supporting women's empowerment and learning from the elite runners.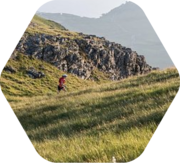 Running together with others, for others, for our planet. Give back to nature
Immerse yourself in a new country and culture with runners from around the world. Spend 7 days exploring a new place, meeting new people and making a difference. Top it off with a run through out-of-this-world trails.
Come for the running, stay for the people you meet. The Impact Marathon Foundation doesn't create projects. You'll support people already working passionately in their communities, while discovering a new country in a totally unique way.
Joined by local runners and your new Impact family, you'll end your week with a community-wide trail run. You'll take in the spectacular surroundings of the place you've called home, running with the people that made it feel so welcoming.
"When a group of positive, energised people come together with a common purpose, not only do we achieve great things but we make great friends. We arrive as individuals, and we finish the week as one tight community."
Founder & CEO, Impact Marathon Series