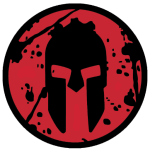 Spartan Race UK & Ireland
Spartan is a leader in the sport of obstacle racing, offering open heats for all fitness levels, as well as competitive and elite heats for those with something more to prove. The first of its kind to feature timing and global rankings, Spartan provides a proving ground for beginner and professional obstacle racers looking to test themselves in new ways across the world.
Can't find an event?
Let us know the name and we'll add it as fast as possible. We're talking Usain Bolt fast.