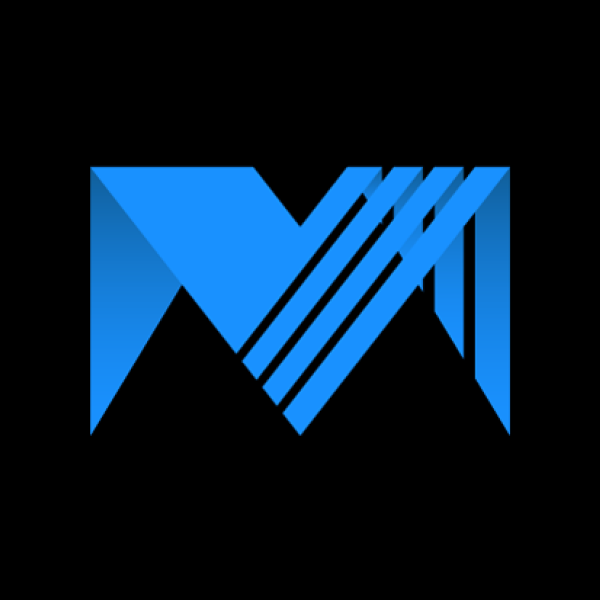 Event passed
Results & Photos
About
Swim, cycle and run through Marin County in this awesome festival of endurance sports. There will be plenty of amazing sights to see as you traverse this mixed-terrain course. Including running races, and Coastline views, get those legs moving to make use of that summer training.
Volunteer, VIP Race Parking - Saturday, VIP Race Day Packet Pick-Up Saturday, and 7 more
View details
6:00am Sat 29th Oct 2022 - 9:55am Sun 30th Oct 2022
View logistics
San Rafael, United States
View location
4.2
(80 Reviews)
All reviews
Perks of booking with Let's Do This
We're #1 in customer satisfaction
The event experience
😍
Scenery
Based on location and reviews
Invite friends, earn credit
After booking your event, invite your friends to join you and you'll get £5 credit if they make it their first Let's Do This booking.
Where and when
Location
201 Cantera Way, San Rafael, CA 94901, USA
Start times
9:00am Sat 29th Oct 2022
Olympic Triathlon:
9:00am
7:00am Sat 29th Oct 2022
VIP Race Parking - Saturday:
7:00am |
VIP Race Day Packet Pick-Up Saturday:
7:00am
7:00am Sun 30th Oct 2022
VIP Race Day Packet Pick-Up Sunday:
7:00am |
VIP Race Parking - Sunday:
7:00am
Races summary
Here's what races are available for Marin Endurance Festival
Olympic Triathlon
$98 - $244
Sprint Triathlon
$81.34 - $184
Route information
Olympic Triathlon: 1,500m Swim / 40k Bike / 10k Run
Sprint Triathlon: 500m Swim / 20k Bike / 5k Run
There will be plenty of fantastic scenery on offer for all to take in as you race around the picturesque course. The route will be mixed-terrain with some amazing fall terrain on the trails. As you exit the trails it will be straight along the water's edge for a fast sprint finish across the line. Make sure to soak up the amazing finish line feeling as you cross the line.
Sprint Triathlon
Waves start every 5 minutes for this race. The sprint begins with a 500m swim that goes out past 3 bouys, and turning back towards the shoreline. Then, a climb awaits you at the shore to your bike. The bike course follows the water for around 3.5 miles until turning inland. The rest of the bike course is undulating with some amazing scenic moments. The running leg comprises of a short course finishing at McNears Beach Park.
Olympic Triathlon
Waves start every 5 minutes for this race. All athletes will begin in their age division groups with a 1500m swim. The swim goes past the three bouys clockwise and back to the shoreline. From here, you'll begin your cycle. Like the Sprint, you'll follow the water for 3.5 miles before a north turnaround at the Back Ranch Meadows camp entrance. From here, some serious hills await you. The next 40k comprises of 3 loops and then back to McNears Beach Park. From here, you'll leave your bike and take to running the finale of this scenic course.
Runs
Terrain: Mixed-terrain
Elevation: Undulating
There will be plenty of fantastic scenery on offer for all to take in as you race around the picturesque course. The route will be mixed-terrain with some amazing fall terrain on the trails. As you exit the trails it will be straight along the water's edge for a fast sprint finish across the line. Make sure to soak up the amazing finish line feeling as you cross the line.
What's included
Finisher's T-shirt
Finisher's Medal
Chip-timed results
Free Photos
Free Highlight Video
How to get there
201 Cantera Way, San Rafael, CA 94901, USA
Get full directions
By Car
From Highway 101 in San Rafael, take exit 452 for Central San Rafael east. Take 2nd Street East, which merges into 3rd Street. Then, turn onto San Pedro Road. Follow Point San Pedro Road for 3.6 miles, Turn right at 201 Cantera Way.
Complimentary Shuttle Service
Please note that the shuttle will NOT transport bikes or gear. For this reason, we do not recommend Triathlon participants use the shuttle.
The shuttles will run a continuous loop along Point San Pedro Road. It will stop at three different pickup points (tripods with black signs mark the stops) and then to the park. The three shuttle stops are:
(#1) at Marin Yacht Club at the corner of Summit Ave (about 3 miles from the entrance to the park). (#2) San Pedro Elementary School at 498 Point San Pedro Road (about 2.5 miles from the entrance to the park). (#3) Lochinvar Road (about 2.2 miles from the entrance to the park). After the race, you can pick up the shuttle across from the entrance of the park (top of Cantera Way).
Event day logistics
Saturday
Sprint Triathlon
09:50am M34 and under Wave Start
09:55am F39 and under Wave Start
10am M35-44 Wave Start
10:05am F40 and over Wave Start
10:10am M45 and over, Relays Wave Start
11:00am Swim 500m closes
12:15am Bike 20k closes
12:55am Run 5k closes
Olympic Distance
9:00am M34 and under Wave Start
9:05am F39 and under Wave Start
9:10am M35-44 Wave Start
9:15am F40 and over Wave Start
9:20am M45 and over, Relays Wave Start
10am Swim 1.5K closes
11:45am Bike 40K closes
12:55am Run 10K closes
Sunday
7am Gates Open
8:30am ROADS CLOSE
8:40am Festivities begin
9am Half Marathon Start
9:45am 10K Start
9:55am 5K Start
12:30am ROADS OPEN
1:30pm Race Concludes
Make sure to arrive early in order to check in, get warmed up and ready to race.
Packet Pickup
Packet Pickup #1: 10/27 from 2-6:30pm at Sports Basement Novato.
Packet Pickup #2: 10/28 from 2-6:30pm at sports Basement Presidio.
Cut-off time
Half Marathon: You will have 3hrs to complete this course
10k: You will have 2hrs 15minutes to complete this course
5k: You will have 2hrs to complete this course
Gear check
There will be a gear check located inside the park by the swimming pool for you to leave any belongings.
Shuttle
There is a free shuttle running from 7am to 1pm on Saturday and Sunday to make moving around easy. Please note that the shuttle will NOT transport bikes or gear. For this reason, we do not recommend Triathlon participants use the shuttle.
Safety
For your safety, the following are not allowed at the event:
Pets
Headphones
Ipods
Mp3s
FAQs
What time will the shuttles run on Sunday at the Marin Endurance festival?
The shuttles will run on Sunday from 7am until 1pm.
Who can take the shuttle & how much does it cost at the Marin Endurance Festival?
The shuttle is free for all participants, volunteers, spectators, friends & family!
Is there a time limit for the Half Marathon at the Marin Endurance Fesitival?
Yes, the time limit is 3 hours.
Reviews
G
Overall a great event that I would recommend to anyone. But there are always opportunities for improvement so I offer the following in that spirit, not in any way complaining about the event or its organization.Rocks at the swim entrance/exit were an issue. I bruised and cut my foot which fortunately didn't end my race but could have.Transition area security was non-existent. Non-participants and even dogs were in there during the race (I love dogs but not in transition during a race). And unfortunately, stolen equipment is a possibility when expensive bikes and gear are so readily available and unsupervised.I've been at this for 34 seasons and this is the first race I can remember that didn't have some sort of an awards ceremony. I won my age group (which I have done countless times) so I'm not disappointed that I didn't receive a trinket of some sort. But I am that I didn't get to meet second and third place, stand on the podium with them, and then have the opportunity to chat a bit. I know a lot of fast old guys in my AG in Northern California and would have liked to meet a couple more. But walking around after the race I had no idea who they were.Thanks for all the effort that goes into putting on a race in a challenging venue; I really appreciate it.
P
This year's course was less safe and not as well organized as previous years. Running a sprint and olympic distance simultaneously caused confusion for participants and volunteers. Having the bike course intersect with the run course was dangerous.
M
Course was confusing and annoying with all the loops. The run was too hilly. This race was more expensive than others more popular in the area. Registration had lots of issues. The results are inaccurate.
A
Great organization, volunteers, venders at the finish, and the band! The course was fabulous. I will definitely run this again. Major suggestion for next year: please please please make it clear that the forks in the trail portion of the run in China Camp will be marked by ribbons. Bold face text in your emails before the race. Announce it during warmups before the start, maybe multiple times. I, and two other runners, missed the first fork after we entered China Camp and added 3/4 of a mile to our half marathon distance. I didn't see the fork because mountain bikers crossed my path on the left as I passed the fork, and the two runners behind me followed me. Your turns were so clearly marked and directed in the road portion, but less so in the trail portion. The first fork could have been made WAY more obvious. Perhaps with a sign or two!Less importantly, the parking and shuttling info was challenging for a first-timer like myself coming from out of town. I know what to do next year. Gentle suggestion: perhaps give an idea of parking nearby each shuttle pickup spot on your pre-event emails, maybe with a map. Not nearly as important as my first suggestion.But the race was awesome. Thanks for all your hard work!!
N
THE NOT SO GREAT STUFFCourse: Wow, the bike course was kind of a hot mess. I've never seen so many cones in my life - it made things really confusing and unnecessarily technical. You should never squeeze two running lanes and two biking lanes into a two-lane roadway. The single-file lane on the straightaway was ridiculous as people tried to pass each other amid a sea of narrow cones. The turnarounds were insanely tight - I watched a few people fall and many people couldn't aim for the timing mats and missed them. And an athlete should never have to yell to the volunteers "which way???"Swim: Please please put down better matting next year. I know so many people who ended up with cut feet from the sharp rocks. The blanket wasn't wide or long enough. Timing band: If I had a dollar for every forlorn band I saw on the course - floating in the water, lost on the road. Maybe it saved a few bucks to go with these disposable bands (environmentally friendly, not?) but the Velcro variety is far preferable and more secure.Website and registration: These were also a bit of a hot mess. Case in point, if you go to the triathlon page today, you'll still see "coming soon" for the athlete guide. And the VIP Parking Pass wasn't available when I registered (but it was for others) so I emailed customer service for an update (they weren't the most responsive, but that's another subject). They eventually said VIP passes were "coming in the next day or two" and they weren't available for another two weeks. And then the QR code wasn't included in the confirmation email and finally came a few days before the race. Just not super organized.Maps: GPS maps are helpful for elevation, but not so much for understanding where aid stations are or for detail for the finish line. The email we received before race day told us to consult the maps for the aid stations - but there weren't any maps with aid stations!! I asked a few people on race day, and no one knew where the aid stations would be. Would recommend having illustrated maps available on the website with mile markers (and maybe blown up and posted on race day on the side of the registration area) so that people can get a more granular understanding of everything. ESPECIALLY because the bike and run courses were on top of each other. It would've been so helpful to understand in advance how we were threading those cone needles. Transition/Bike security: I'd imagine the setup for the race itself would discourage people from coming all the way down to McNears Beach to steal gear, but no one ever checked bib numbers against bikes. I'm glad mine isn't a super expensive TT bike or I'd have been stressed out!Awards: Why no awards ceremony? A number of my club members podiumed (myself included) and we would've loved the recognition - we all train so hard for these. Doesn't cost anything to make people feel like rockstars for a minute. Everybody is held hostage by road closures anyway - might as well make good use of the time!THE GOOD STUFFFinish line and post-race party: THIS was epic. Loved the state flags. The announcer was great. Loved the steel band. The burgers from Amy's Drive Thru and the craft beers were amazing. I was racing with about 11 other members from my triathlon club and we didn't want to leave. One of the best finish areas of any small tri I've done. Bravo - well done.Schwag: Love the race shirt and the water bottle. And the medal is really beautiful. Well done. Social media: Y'all did a great job with the Instagram posts and stories. Loved the post-race video, which was up so FAST! I can't wait to see the race pics.
S
Disappointing that the bike course for the Sprint was so badly marked and communicated. Better to have a shorter course with zero confusion. This is especially true for participants that trained for this race just to have their times & positions rendered meaningless because others did not complete the entire course.
A
I have done this race 3 times. I do not like the run course changes at all. I felt the added hills made it less enjoyable. Two times up that driveway? OOF. NO! It also added traffic and chaos with no shoulder up near China Camp. I also don't understand why the bike turnaround was moved. It was VERY tight turn. Before it was at Back Ranch Meadows. Way easier. The website was wrong at times - for example, the swim course said clockwise. Also, you need better/bigger/thicker rubber mats for the start. Many people got cuts on their feet. The mud is super gross at low tide. I think this race is much better at a longer slack and at high tide. The cones on the course were really confusing and it was not always clear what lane was for what. The bike turnaround area in the neighborhood was very dangerous and hard to pass people (narrow lane.) The best part of the race is the atmosphere, band, vendors, finish line etc. All very lovely! But I think you should go back to the old course. I am an ambassador for my tri club and invited several members. We had about 10. My feedback is echoed by them in our conversations afterwards. I am not sure how many of them will want to do it again unless these things are addressed. Finally, to charge $30 for "VIP" parking when it is really just "parking" is pretty much robbery. It is already an expensive tri. The fact that the parking also charged a 'booking fee' was just insult to injury. I hope you appreciate my honesty as I want to see this event succeed!
H
Bike course was unclear for many riders. To many U-Turns and back and forth. Need to re-think the bike course!!!!
S
The finish festival after the half marathon may have been one of my favorites yet! Free burgers, beer, sun, a band, the view, etc. Amazing!
L
The 10k course was apparently changed from what was on the website - not a big deal but would be good to have announced that so people don't worry that they're on the wrong course. Volunteers were nice but several were lacking in enthusiasm. 10k course was too much out-and-back, kind of a bummer go to thru the start/finish area three times in one 10k race! Overall a great time though.
Triathlon Event Distances
Event passed
Results & Photos