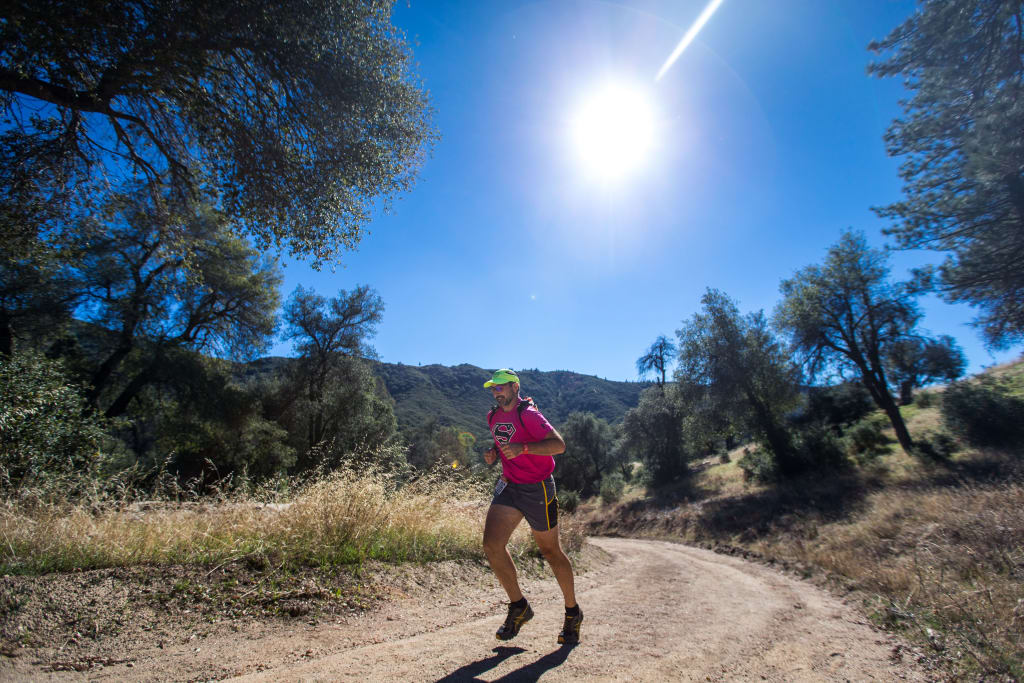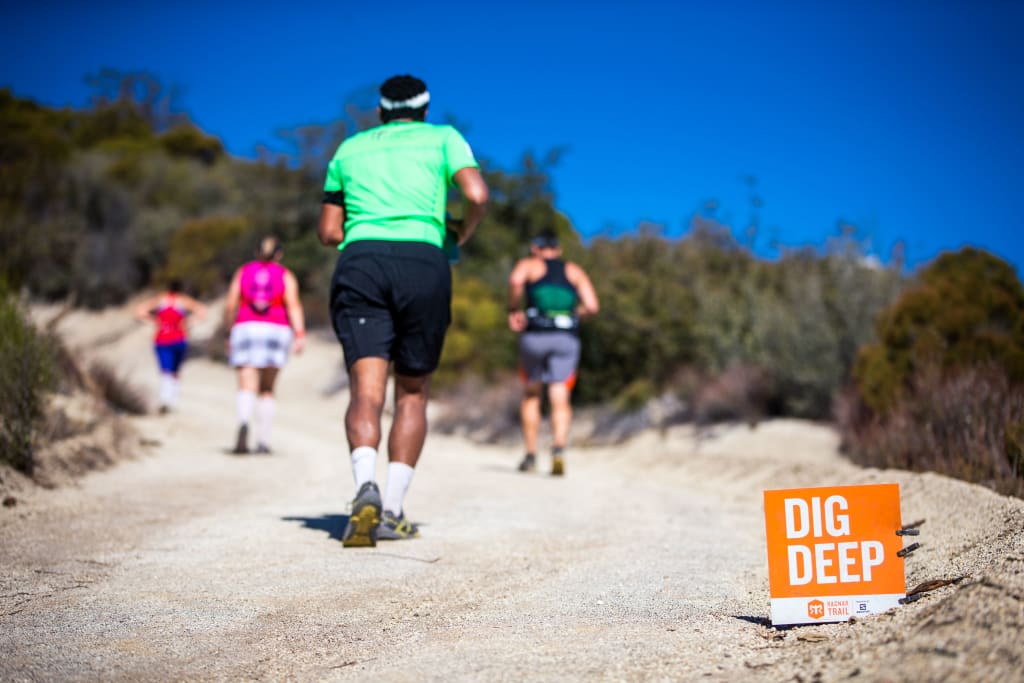 Ragnar Trail So Cal
Run 113.6mi
Suggest an edit
See any improvements? Be the first to make this page better.
Enter 'LetsDoThis19' at checkout for $50 off your ticket!
Review summary
Course

Organisation

Atmosphere
"Wow! Great trail race. This was my third Ragnar Trail race, second one at..."
How to enter the Ragnar Trail So Cal
Ragnar Trail So Cal route
The course involves a series of 3 loops. Total Course Mileage = 14.20 Miles. For full details, please visit: https://www.runragnar.com/event-detail/trail/socal#course
Green Loop – Dead Cow Trail (Easy):
Distance: 3.10 miles
Elevation Gain: 689.34 feet

Take solace knowing that the name of the loop comes from the name of one of the roads on which we run, not the way you will feel afterwards. This loop is fun and challenging. After looping around past the Transition Tent, Green runs through the camping area with Yellow and Red. After a quarter-mile, Yellow and Red turn left for a hard slog uphill. Don't smile too big, your climb is to come. The next half-mile is a gentle climb up a grassy double-track, the oaks of the Village slowly giving way to more big pines. At this point the loop crosses Yellow and jumps onto a well graded dirt road which you will only run on for a few hundred feet before you make a sharp right for a 1/4 mile 400ft climb through dense oak groves, switchbacking until you get to the top of Dead Cow Trail and a spectacular view of the valley below. This double-track road is just rough enough and has the perfect downhill pitch that makes it feel like a fast fun single-track. You will grin as you wind down and around granite outcroppings, big pines, and strands of old oaks. At mile 3 Dead Cow spits you back onto the well graded dirt road and joins you with the Yellow for a race back through the campground and under the Ragnar arch.

Yellow Loop – San Ysidro Creek (Intermediate):

Distance: 3.20 miles
Elevation Gain: 837.27 feet

The Yellow Loop leaves Ragnar Village with Green and Red and cuts through the heart of the camping area under a canopy of huge oaks. At a quarter-mile, Green splits off right and you continue up a well graded dirt road. The pitch is gradual at first while the tree canopy gives way to views of the ridgelines above but near mile one, the tough get going and the rest of us start power hiking, as the next half mile is pretty steep. Just past mile one comes your sweet relief. The Red Loop soldiers on up the road while you bank right onto a fast single-track that plunges you back down into the tree cover. Run with care as there are some short technical sections before a short bridge crossing San Ysidro Creek, which runs dry most of the time. After the bridge there is a short steep climb up a near vertical wall which gains an open ridgeline with tremendous views of the valley below. The next mile is a fast and furious single-track decent back to the valley floor where you cross the outbound Green Loop and then turn right to join the end of the Green Loop back to Ragnar Village.

Red Loop (Hard) – Hot Springs Mountain Trail:

Distance: 7.90 miles
Elevation Gain: 2308.40 feet

Weighing in at 7.9 miles and 1752' of gain, the Red Loop is a beautiful challenge. The views from the ridgetops and the twists and turns of running in creekbeds make this loop a Ragnar staff favorite. The first three-quarters of a mile are tame enough, leaving Green behind early and continuing with Yellow on a dirt road. But then the volume gets turned up on your screaming quads. When Yellow splits away to your right, you have half a mile more of burn. Then a left takes you off the road and onto a single-track down a dry creekbed, twisting and winding through granite boulders, then up and over ridgelines with some kick butt views before dropping you back to the creekbed. Remember what we promised…beautiful challenge. At mile 3.5 the trail pops you out to Hot Springs Mountain Road and a Ragnar water station (remember we are cupless). The next mile and a half will be your fastest on the course. Hot Springs Mountain Road is a steep downhill graded dirt road, so get in the zone and hammer. Near mile 5 a sharp left takes you down some switchbacks and onto a single-track that roughly hugs a contour for a mile to bend you back up canyon. The final stretch takes you across a couple of road crossings and then up a gradual climb on a dirt road that brings you back to the cheers of your teammates.
Ragnar Trail So Cal weather forecast
Clear throughout the day.
Light breeze possible, up to 7mph
Meet the organiser
Are you the organizer? Claim this page
The idea to run an overnight 24+ hour running relay across the mountains of Utah was a lifelong dream of Steve Hill. The dream became a reality in 2004 when Steve, his son Dan and Dan's college roommate, Tanner Bell, organized the first Wasatch Back Relay, spanning 188 miles from Logan to Park City, UT. Starting small, the Ragnar Relay Series has grown from a single relay in Utah to the largest overnight relay series in the nation. Some call it a movement. We call it Ragnar.
Loading
Ragnar Trail So Cal reviews
Course

Organisation

Atmosphere
Wow! Great trail race. This was my third Ragnar Trail race, second one at Los Coyotes. Love the changes in the courses for this year. We had a runner who couldnt make it due to having to go and fight the fires in California so we split up his loops between the team. I requested to do his red loop. My quads are still on fire! While I understand having to scrap the fire pits, it would have been nice to have a few more heaters outside the transition tent during the night. Didnt realize just how cold it was going to get! Speaking of transition, what was up with the race tracking? Not being able to track the runners a quarter mile out through a bit of chaos into the mix. It would have also been nice to see standings during the race as in previous events. With all that our team is looking forward to next year and has begun discussing which event to attend.
Something missing?
We're rebuilding our event pages and would love your input. Please suggest anything you would like to see on this page.
Events in the United States
Running Events in the United States