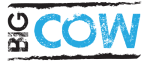 Big Cow Events
Big Cow Sports is a sports events company established in 2003 in Milton Keynes. Hosting numerous events in and around the city from running events to multi-sport events such as triathlons and duathlons, our aim at Big Cow Sports is to get people up and out, exploring the beautiful scenery that Milton Keynes has to offer whilst having fun and getting active!
Can't find an event?
Let us know the name and we'll add it as fast as possible. We're talking Usain Bolt fast.