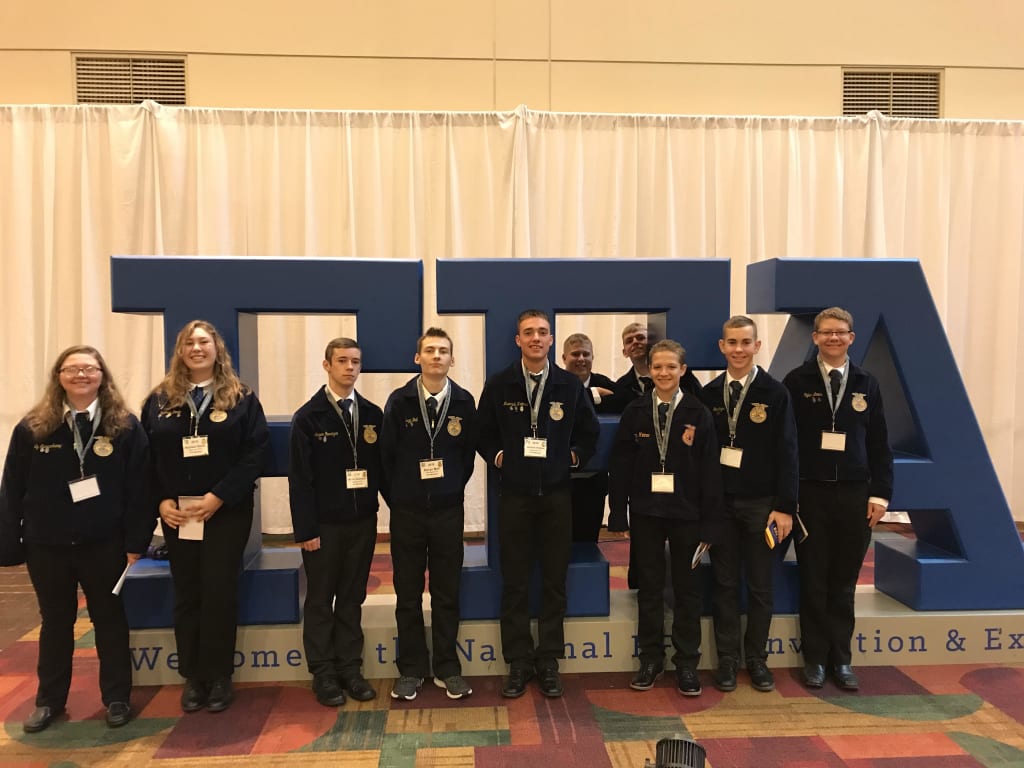 VIRTUAL EVENT
Heartland FFA Harvest Hustle
8 days left to submit results
The event has started!
Thu 1st Oct - Sun 1st Nov 2020
Results may be submitted anytime through Sun 1st Nov 2020 4:59 AM
Submit Result
Sign up for a 5K or 50 mile run/walk or a 10K or 100 mile bike ride. For all supporters wanting to physically and mentally make themselves better by challenging each individual to run, walk, or bike throughout the month of October. Do this by yourself, or as a group. Build your own accountability partners to help keep you on a healthy lifestyle path. Proceeds will help support our members for the 2020-2021 school year to help support our Program of Activities.

The finish line
Let's welcome our most recent participants completing their race:
PARTICIPANT

DISTANCE

TIME

SUBMITTED

10K Bike

10K Bike

M Under 20s

Hawks

00:51:05

10 days ago
Explore the Finish line
How to enter the Heartland FFA Harvest Hustle
Once you book the event, you'll need to upload your result during the event time window.
How to complete a Virtual Event
Participating in a virtual event means you can complete the distance at any time within the event timeframe in a location of your choice.
Here's what you need to do:
Preparing your virtual event
Secure your virtual spot in the event by booking your ticket

Plan your ideal route

Make sure the route is at least the event length and as traffic free as possible

Ensure your phone and/or GPS watch is fully charged
During your event
Record your activity on a tracker and take a screenshot

This can be either a phone or a GPS watch.

Complete your activity in the designated event completion timeframe

Make sure you go the event distance

But don't worry if you go a bit further, we'll calculate your finish time.

Take a Finisher's Photo to share with your fellow finishers
Submitting your result
Head back to this event page to submit your results

Make sure to submit your results within the event completion timeframe

Upload a screenshot of your activity tracker or GPS watch to verify your results

You can still participate and submit results without this, but we won't be able to verify your results.

Provide your finish time and overall distance

If you go further than the race distance, we'll adjust your time down to the correct distance based on your pace.

Share your Finisher's Photo on the Finish Line gallery

Get featured on our Finish Line where you can celebrate your achievement and inspire others to get active.
Frequently asked questions
How do I record my activity?
Are there time cutoffs for Virtual Events?
Can I go further than the race distance?
Can I take a break during my activity or do I have to do it without stopping?
If offered, when will the post-race goodies be mailed?
Can I take part at any time of day?
Have a question about this event? Ask our team member below and we'll get back to you. In the meantime, visit our
Help Center
Submit
For more advice about virtual events, see our Virtual Event Handbook here.