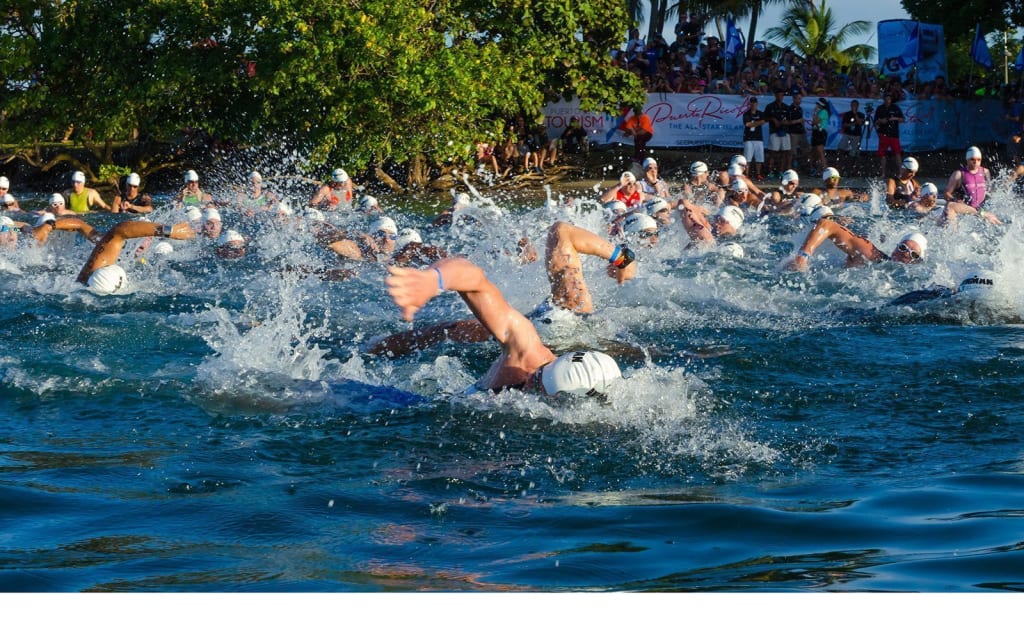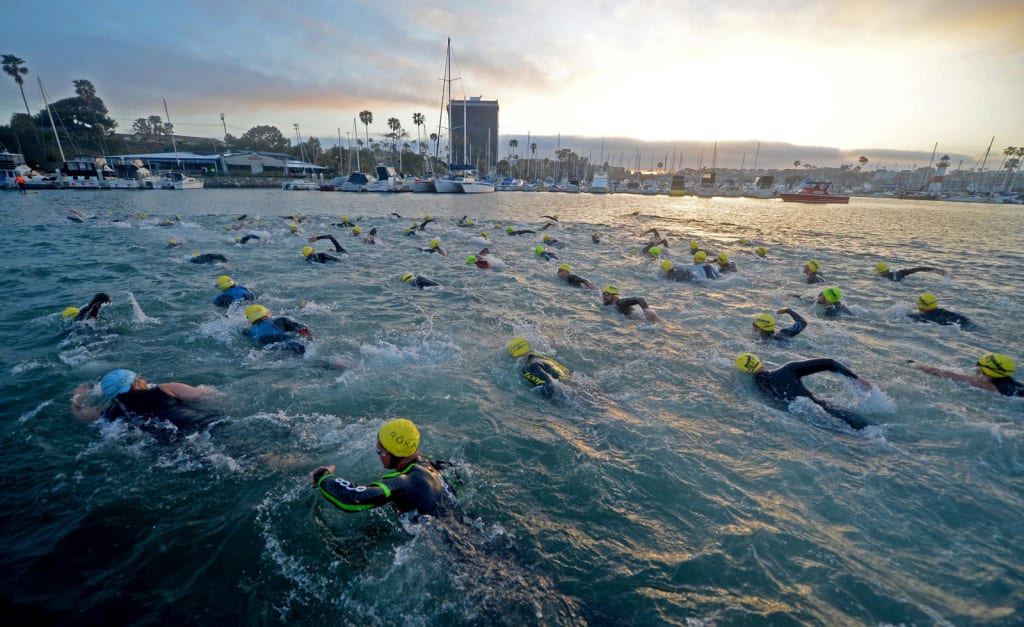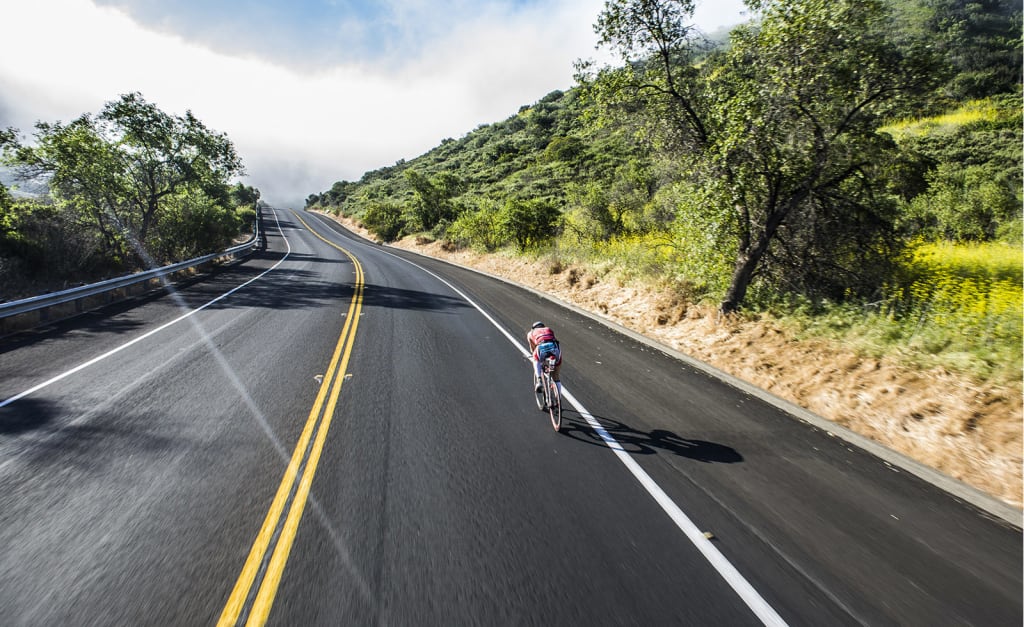 Ironman 70.3 Oceanside
Triathlon: Swim 1.9km, Bike 90km, Run 21km
Push yourself to the limit with the ultimate endurance test at Oceanside Harbor, Oceanside, California. Ideal for experienced endurance athletes seeking a new challenge, this Ironman will take place in and around this picturesque Californian inlet. Get involved for the experience of a life time.
How to enter the Ironman 70.3 Oceanside
Triathlon: Swim 1.9km, Bike 90km, Run 21km
Ironman 70.3 Oceanside route
Swim:

Swimmers get to experience the ocean and the harbor as we will be having a beach start and finish at the boat ramp inside Oceanside Harbor. You'll get a chance to have a practice swim and then your friends and family will be able to "Hang Ten" with you til your time corral starts.
The flow of the swim starts with a beach start navigating oneself thru the surf, then heading north towards the mouth of the harbor. This is approximately 4/10ths of a mile. Once thru the entrance, you'll head along the north jetty towards the fishing dock enjoying the swells that will lift you in a forward motion. As you round the north jetty's corner, you'll be heading due east so keep in mind that the sun is coming up and it will be bright. The boat ramp will be coming up on your right as you past the last red buoy.. The course is one loop and transition is located in the parking lot that starts at the boat ramp and goes north towards the Harbor Pelican where your family and friends can get a coffee/coffee drinks and breakfast.
Bike:

The bike route portion of the event starts from Oceanside Harbor thru Camp Pendleton & San Onofre Bluffs State Park, continuing thru Trestles onto Cristianitos overpass and back onto Camp Pendleton's Cristianitos gate. Then there's the rolling hills on your bike that occur prior to San Mateo hill following by two more nice hills only to come upon a flat but very windy road to wind back at the Oceanside Harbor.
Make note there are a number of rumble strips on the back portion of Camp Pendleton.
Due to recent rains, the roads on Camp Pendleton have been affected. Camp Pendleton is working on getting these repaired as quickly as possible within their means. Just as in training, not every road is perfect but we strive to do the best we are allowed to. On the flip side, it is a gorgeous view on the backside with all the greenery!
Due to the heightened security in and around Camp Pendleton Base in Oceanside, no pre-riding of the course will be allowed. Also, on race day, no spectators will be allowed on base, only athletes and race support vehicles. We understand that many athletes prefer to preview a bike course, but please understand that we are very fortunate to be able to use Camp Pendleton for the bike portion of IRONMAN 70.3 Oceanside and as that you respect the wishes of the base both prior to and during race day.
There will be a NO PASSING/NO SPEEDING zone on Basilone Rd (approx 39 to 40 miles into the bike course). The speed limit on this road will be 25 miles per hour. This portion of Basilone Rd. will be well marked with blinking lights and signs. Any rider seen passing or deemed to be riding too fast or out of control will be disqualified!
Run:

The run portion is a two looper and is considered flat and fast but be prepared for the turns and inclines/declines as you go from beach level to street level.
The two-loop, 13.1-mile run course begins at Transition above the Oceanside Pier, down onto the Harbor, on The Strand and through coastal neighborhoods before a spectacular finish.
Frequently Asked Questions
What do finisher's receive?
Finisher's will receive an array of merchandise including a medal, hat, tech-shirt and sling bag. As well as post-race food and massage.
Where is the Ironman village located?
The village is located at Oceanside Pier, 300 Pier View Way, Oceanside, CA 925054.
When can I drop off my bike?
Mandatory bike drop off will take place on the Thursday and Friday before race day.
Have a question? Get answers from our team.
Is your question about booking your place? See our Help Center
Ironman 70.3 Oceanside weather forecast
Partly cloudy throughout the day.
Light breeze possible, up to 8mph
Meet the organizer
#51
Ironman are ranked #51 in the UK out of 378 organizers
"Swim 2.4 Miles. Bike 112 miles. Run 26.2. Brag for the rest of your life." - John Collins, IRONMAN co-founder Since its inception, IRONMAN has been represented by ambitious and courageous people who aren't afraid to push their limits. Take a walk through history with us, through some of the finest and most memorable moments in IRONMAN racing.
Other events from this organizer
Ironman 70.3 Oceanside reviews
There are no reviews for this event yet. Raced here before? Be the first to review this event.
How was Ironman 70.3 Oceanside?
Events in the United States
Triathlon Events in the United States