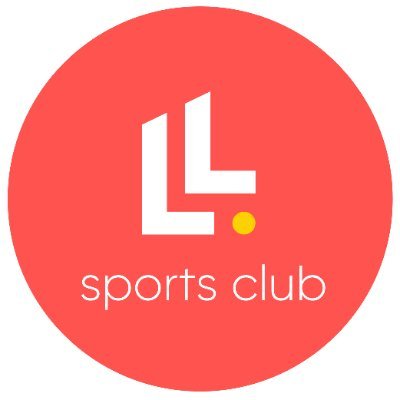 Event passed
See results and photos
About
The UK's original closed-roads sportive returns once again in 2021 for its year of inclusivity. Riders are always inspired by the breath-taking views of the Scottish Highland on their 85 or 40 mile routes. Once completed, you can sit back, relax, and soak up the atmosphere in the Event Village.
85 Mile, 40 Mile, Marie Curie Charity Entry - 85 Mile, and 3 more
View races
Sun 16th May 2021
View logistics
Pitlochry, United Kingdom
View location
4.3
(68 Reviews)
All reviews
Perks of booking with Let's Do This
The event experience
🎊
Atmosphere
Based on 5,000 participants
🏞
Elevation
5 to 20m elevation gain per km
Where and when
Location
Mains of Duntanlich, Mains of Duntanlich, Foss, Pitlochry PH16 5HH, UK
Start times
Marie Curie Charity Entry - 85 Mile:
TBC |
SCAA Charity Entry - 85 Mile:
TBC |
Marie Curie Charity Entry - 40 Mile:
TBC |
SCAA Charity Entry - 40 Mile:
TBC
Races summary
Here's what races are available for Etape Caledonia
Route information
The two Etape Caledonia routes take in the best of what the Highlands has to offer. Winding roads, tree-lined avenues, Lochs, mountains and everything in between. The 85 mile course is technical and challenging in parts, but still allows for moments where you can take a break from the hurt locker and take in the stunning views. The 40 mile brings in some challenges, but takes out the steep climb of Schiehallion. You can find more information on both routes on our route maps below.
85 Mile Route
85 miles of closed road cycling beginning and concluding in Pitlochry. The course consists of rolling hills and forest-lined roads around Loch Rannoch and Loch Tummel, combined with the demanding, twisting climb of Mt Schiehallion (1,083m).
The course takes you up to Trinafour with a challenging ascent of 374m and back down towards Kinloch Rannoch. Once you have cycled around Loch Rannoch you will begin your ascent up Schiehallion (382m). Afterwards, enjoy the descent down towards Aberfeldy and head back towards the finish line in Pitlochry. Make sure to relax and enjoy celebrating your achievement in the event village festival.
40 mile route
A 40 mile option of closed road cycling beginning in Pitlochry. The course will take a left away from the 85 mile route at Tummel Bridge where you will begin their ascent to 392m. Once you have finished the climb you can enjoy a descent taking you South towards Coshieville and round to Aberfeldy. The route then takes you back around to the finish line back in Pitlochry, where you can relax and celebrate your achievements at the event festival.
It will be hard for you to not enjoy the views, whilst taking breaks at the number of food and drink stations placed around the course. Once completed, it's time to sit back, relax, and soak up the atmosphere in the Event Village. You can stick around afterwards and raise a glass with friends and family to toast your cycling achievement.
What's included
Entry Includes:
85 mile & 40 mile closed road routes
Feed stations on route
Fully timed event
Race pack inc numbers (delivered to your address if you live in the UK and sign up after 26 October 2020 or as a Premium entrant)
Finishers medal
Sweep bus service
Free parking space (all Premium entrants)
Exclusive official Etape Caledonia Gift (all Premium entrants)
How to get there
Mains of Duntanlich, Mains of Duntanlich, Foss, Pitlochry PH16 5HH, UK
Get full directions
Address: Mains of Duntanlich, Mains of Duntanlich, Foss, Pitlochry PH16 5HH, UK
Parking
Limited car parking is available a couple of hundred metres from the start/finish line and can be purchased during the registration process. Please note that parking is available on a first come, first served basis. Parking will be available in Pitlochry on Saturday and Sunday of event weekend providing there are still spaces. As it is extremely popular, we urge you to book in advance to avoid disappointment. If you do choose to pay on the day, please make sure you have the correct change to do so. We highly advise you arrive as early as possible to avoid queuing.
Road closures and parking suspensions occur in Pitlochry and surrounding areas as a result of the event taking place. Please note, Police and Traffic Wardens will patrol the parking suspensions throughout the event and vehicles parked illegally will be ticketed. If participants intend to drive to the event they must park in the event car park, clearly signposted when you arrive in Pitlochry.
Event day logistics
Schedule
*Information on event day logistics including arrival times, kit checklists, start times and rider information will be sent to all participants via email approximately 4 weeks before the event.
When you book your place, you will be asked to provide an estimated time of how long you think it will take you to finish the ride.
Please pick an appropriate and accurate time frame.
The earlier starts will be reserved for entrants who can demonstrate their cycling ability through results in a select number of cycle events.
Any competitor who has not participated in cycling events before will be placed in a general category.
Cut Off Time
The average speed a person may go at and still be within this pre-agreed time will be 13mph.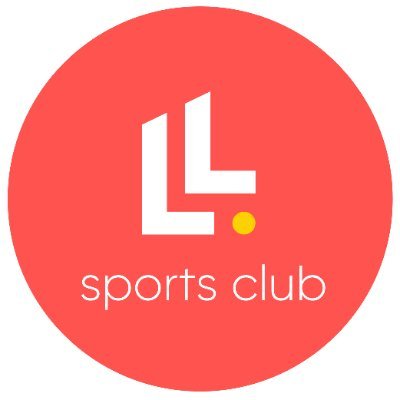 Limelight Sports Club
We share a passion for the active world. We believe in the power of sport to change behaviours, build communities and make a difference. We're for the first-timers, the fast-timers, the old-timers and the good-timers. We know this space better than anyone, yet we still learn something new each day. We're here with a purpose, for a purpose. We don't just talk about it. We just do it. We work and play as one team. Limelight Sports. Creating an active world. Together.
View more Limelight Sports Club events
Spectator Info
Spectators are more than welcome.
Kit List
Bike and helmet
Rider number
Timing chip
Appropriate clothing
Energy supplies
FAQ's
What are the age restrictions for competing?
The minimum age of entry for the event is 18 years old as of 31 December 2021.
How will the start be organised?
The first wave will set off at approximately 6.30am. When you book your place, you will be asked to provide an estimated time of how long you think it will take you to finish the ride. Please pick an appropriate and accurate time frame. The earlier starts will be reserved for entrants who can demonstrate their cycling ability through results in a select number of cycle events. Any competitor who has not participated in cycling events before will be placed in a general category.
What kind of handlebars am I allowed to have on my bike?
No unconventional handlebars including triathlon bars, aero bars, clip-ons, prayer bars, Spinaci bars and cow bars. However MTB bar ends are permitted on mountain bikes.
Can I listen to personal headphones whilst riding?
No, listening to portable music players on route is not permitted for participants' safety reasons.
How much of the entry fee goes to Marie Curie?
Entry fees enable Etape Caledonia to take place and pay for all the administrative and operational costs necessary to stage the event. Although none of the general entry fee goes directly to Marie Curie, Limelight Sports Club reserve a significant number of discounted entries for Marie Curie charity riders, which in turn gives riders a platform to raise funds for the charity. This is common practice with charities across mass participation events and Limelight Sports Club is proud to say that they are in the seventh year of their relationship with Marie Curie, during which they have raised over £1.3million directly as a result of the Etape Caledonia.
What if I have other questions not mentioned above?
A full list of FAQs can be found here: https://www.etapecaledonia.co.uk/faqs
Reviews
Positive 1) Thought it was a great route 2) Rest areas at the right distances 3) Being car and traffic free4) Volunteers on key corners where there were nasty corners 5) Volunteers all in good spirit and cheerful 6) Bike mechanics on hand though didn't need them was reassuring 7) Massage was fab at the end helped me recover Could be improved1) Range of snacks at rest areas - why not energy drinks? or gels? 2) Time allowed - we went relatively quickly 17mph between rest areas. The time allowed at rest areas was not long enough towards the end felt pressurised. My father-in-law would do distance, (82) but would struggle with no longer rest allowances 3) Gift pack was poor for the money - why not a cycle top? - would act as a great advertisement for next year's event for the cycle community and a better badge of honour
This was my first time at the Etape Caledonia and I participated with a friend. I found it to be well organised with good communication in the lead up to the event. The course itself was good with the right mixture of hills and flats. The event village was slightly disappointing with not a lot of things to see there, but to be honest we came for the cycling and that was an enjoyable day out!
IH
My third time doing this event. Great location, good and challenging course, ride well organised and plenty friendly locals out to cheer you on along the way, which is nice. Disappointing lack of atmosphere on the Saturday this year, and I feel there should be more to encourage people to stay around after the event. I really enjoyed the live music in the old mill pub later, so more of that would be good.Accommodation prices becoming a problem and likely to put people off. Work to be done to restore atmosphere of previous years.
D
I've participated in the event for a number of years, and seen a major change in the atmosphere over the last couple of years, Village a lot quieter, registration area was empty this year, none of the usual stands selling various cycling products - again no atmosphere! Accommodation prices in the village have gone through the roof, if you check prices the week before and then on the event weekend you see a 3-4 times increase ! and a number of establishments require 2 nights minimum, some even 3 ! The extra hill added a couple of years ago is an extra challenge which is fine, but I would have then removed the section that loops right from Keltneyburn [bottom of descent 6] - boring section and also poor road surface on the return section. Although still a well organised event and you do see some local support on the route [depending on the weather]
This is my local sportive, 2019 event was my 6th on the trot, always have a great time as my nephew from Virginia Water and others from the London area come North to do it. I have just completed my 2nd Ride London 100 Event and although well organised, due to the number of Riders (25,000) there are always accidents and other incidents which close off the hilly parts of the course like Box Hill and Leith Hill, which you then end up trudging along pushing bike with thousands of others and a lot of the enjoyment disappears, not organisers fault but just too many people for the narrow Surrey lanes. Well done Etape Caledonia organisers, as have never really had any delays on th EC. Great event keep it going. 🚴🏽‍♂️🚴🏽‍♂️🏅🏅👍😎
NM
I have been doing EC every year as its my local and is always good for the welcome from locals along the way and the camaraderie among fellow cyclists. However was disappointed not to see many of the usual things at the event village: no mech service,(when it was supported by mavic in previous years was very useful to get any last minute problems sorted on the Saturday No endura stand or Zipvit - always found it handy to by there nutrition pack and the local guy selling the tweed stuff etc.) Basically no atmosphere and spoiled event. Also very disappointed by feed stations not enough variety compared to previous years or is just as i get slower over the years by the time get there all they had left were some flapjacks and Bananas neither of which sit well on my stomach. However the volunteers at the stops were there useful cheery selfs despite the weather. And mechanic at last stop who assisted me deserves a special thanks. Route: dont see the need for the extra wee bit they added on two years ago. Hope that many of these issues will be addressed for next year and its down to new buisness taking over event and frankly the only reason am coming back again is the reduced price offered on entry as the price was becoming prohibitive to your average cyclist Other Events better value for money and reason for decline in numbers participating in recent years?. Wish all who organised, volunteer and the natives for putting up with the inconvenience all the best for the future.
CS
My 1st closed road event and I really enjoyed it. Well organised. Well equipped feed stations. I also used the Red Cross services at the end due to a minor injury sustained on the ride. Thank you
SC
Very disappointed in the premium pack, the top arrived size small/ 42 inch chest was told after messaging to take it to registration and they would swap for a smaller one. This was the smallest size which fits my husband who wears xl cycling clothes . After messaging again was told tough! £125 for an event you can pay £45 for cycle only I am left with a top I can do nothing with. At the holding part before start even though the premium numbers are different none of us there were marshalled to the premium start point.. food at first feed station: half a banana wasn't very good.. very disappointed in this event compared to etape Loch Ness, will never do it again or recommend which is sad as my perception was that this was a top of the range event. 40 mile people were also set off before us .
I've taken up cycling late in life and I'm now into my 5th year doing about 5k miles a year now. Over that time I've done many sportives, both open and closed road. This is my 3rd different Scottish closed road sportive over the last 3 years. I opted for a fastback entry mainly as I live over 400 miles away and my wife had an engagement on Saturday that meant we could not get up to register. This also included an event short sleeve jersey. What a bonus. Everything on ride day is well sign posted and laid out. The Scottish weather meant the rain jacket came on and off a few times so be prepared. The course is challenging with a steady climb from the start to the first breath and leg taking hill. Nicely undulating after that along the loch side and the 2 feed stations. Back round and a loop later and the climb up the Schiehallion road interspersed with respites makes this not so painful. A nice ride follows until a sharp left turn and a short sharp climb that undulates and sends you back into Pitlochry to a humongous crowd and finishing welcome and a medal. Food and drink is available in the finishing area and general entertainment. Pitlochry is a town that offers a warm welcome to the thousands of cyclists which is nice. Give it a go. I cannot ride next year due to clash of dates. Even 1 week after the event, a lot of accommodation was already booked for next year. This is one ride going places and quite rightly so. Keith of Watford Velo Sport. Watford Hertfordshire.
ST
I did have a great ride and was pleased to beat my 2018 time, however, was disappointed that no positions were given as I was hoping to improve my position in the placings and that was one of the reasons for participating, I emailed the timing people but they said that organisers didn't want to display positions...please can we have them back next year? Good event though and seemed to go pretty smoothly.
Ask a question
Find out more from members of the community who did the event last year, or those signed up.
Is your question about booking your place?
Event passed
See results and photos