Olympic Triathlon Events in the UK
The Olympic Distance, or Standard Distance, Triathlon consists of a 1.5k swim, 40k bike, and 10k run, and is the most popular triathlon distance in the UK. First introduced to the Olympics at Sydney 2000, the UK now has a huge number of Olympic distance triathlons and tri clubs.
More United Kingdom Olympic Triathlons
Can't find an event?

Let us know the name and we'll add it as fast as possible.
We're talking Usain Bolt fast.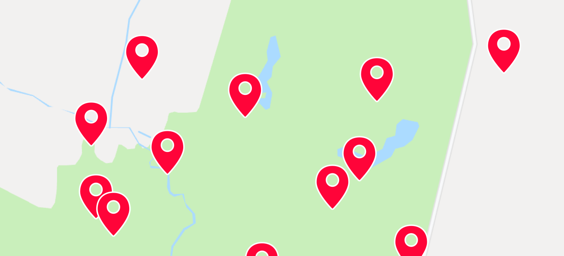 View Map
Why book with Let's Do This
We're #1 for customer satisfaction
Official booking partner

Best price guarantee

Free cancellation protection
More United Kingdom Olympic Triathlons
About Olympic Triathlons in the UK
The Olympic DistanceTriathlon, aka the Standard Distance Triathlon, is made up of a 1500m swim, a 40k cycle and 10k run. In the UK, triathlon events are often held between the Spring and Autumn, when conditions are warmer for outdoor swimming. This distance was introduced to the Olympics at Sydney 2000. British triathletes have had great success in Olympic triathlons, most notably the Brownlee brothers.
As with all triathlon events, be aware of the kit list required for each event. The equipment required may vary from race to race, however there are a few essentials for every triathlon event that you should be aware of. We've put together a list of essentials for any triathlon event, which should hopefully give you a head start in your race preparation.
What are the best Olympic Triathlons?
Olympic distance triathlons are the standard length of competition recognised by the ITU (International Triathlon Union) which runs the World Triathlon Series events. The World Triathlon Leeds is an excellent example of one of the UK's most popular events with huge crowds of 70,000 plus. Other notable big name Olympic Triathlons include the London Triathlon and Hever Castle which is treasured for taking place in an Area of Outstanding Natural Beauty. Check out our list of Olympic Triathlons to find the best event for you.
What is the average time to complete an Olympic Triathlon?
A strong time for an amateur would be anything under the three hour mark. However to get to this level will require a decent level of investment in training. Top professionals will complete these events in under two hours. Alistair Brownlee famously won gold at the London Olympics in 2012 with a finishing time of 1:46:25.
How long should I train for an Olympic triathlon?
Starting from the ground up, we'd recommend you train well for around 12 weeks prior to an Olympic Triathlon event, especially if you want to post a competitive time. Following a tried and tested training programme can help with motivation and allow you to better track your progress. There are plenty of tri clubs in the UK, which will help you through training and you can make friends along the way. After a couple of these events, why not test your mettle with a Middle Distance or even a Full Distance Triathlon?