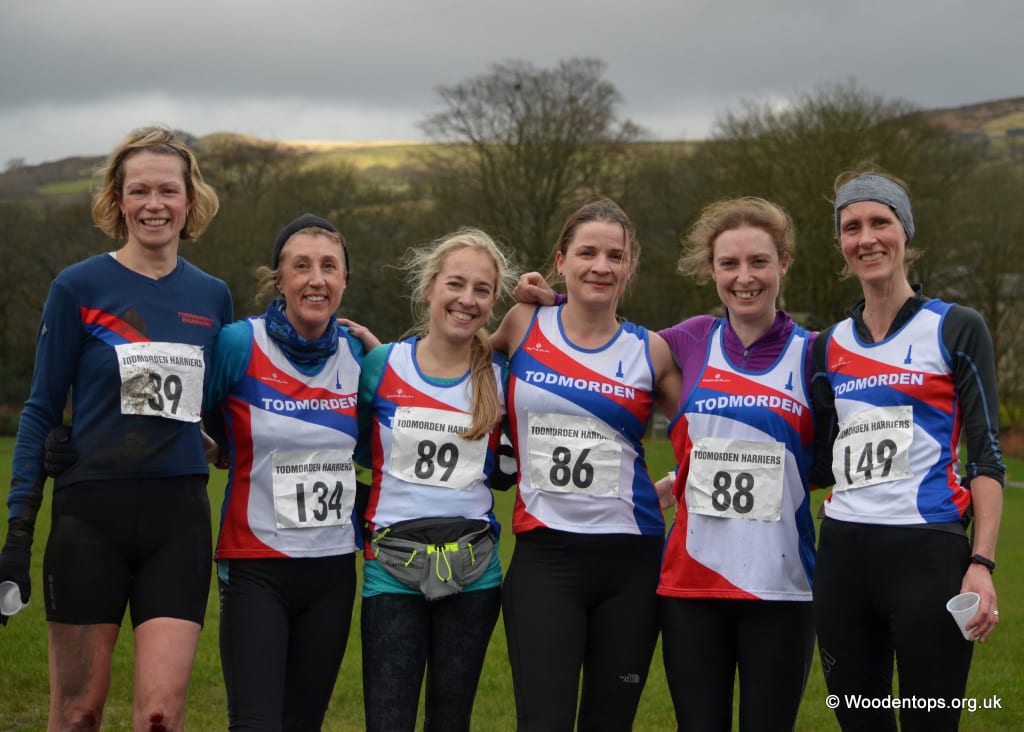 Entry for this event has closed
To be reminded next time this event is scheduled just click on the +Save button
The race starts in Centre Vale Park Todmorden. The hilly course climbs to Sourhall, before going down Bacup Road then back through Todmorden town centre to the finish at the park.
Review summary
Course

Organisation

Atmosphere
"Delayed start wasn't ideal, course was awesome, adequate marshals, (in my..."
"Snowing and windy A big puddle in the park gave everybody cold wet feet near..."
"This is only my opinion. When I signed up for this I was asked for my t shirt..."
How to enter the Hot Toddy Road Race
Hot Toddy Road Race weather forecast
Moderate breeze possible, up to 11mph
Meet the organizer
Running and racing with friends from Todmorden and Calderdale on the roads, fells and cross country.
Hot Toddy Road Race reviews (5)
Course

Organisation

Atmosphere
Did the The Red Hot Toddy in 2019

Delayed start wasn't ideal, course was awesome, adequate marshals, (in my opinion) Finish needed someone other than a small boy handing out the goodies. I got mine but my partner didn't. She hung around and stretched so there was ample time for her to be seen to but she left empty handed. No separate tea/coffee facilities and only 1 girl on the bar boiling a kettle. Kitchen needs a boiler. Sorry to whine, I realise it was a small fee to enter.

Did the The Red Hot Toddy in 2019

Snowing and windy A big puddle in the park gave everybody cold wet feet near the startGreat scenery higher up

Did the The Red Hot Toddy in 2019

This is only my opinion. When I signed up for this I was asked for my t shirt size so I at least expected a t shirt? I have run several 10ks and I have always been rewarded so I was very disappointed to get just a banana and a mars bar. I know it was only 10 but the Beun Valley Trail 10k is only 12.50 and you get any shirt and a medal. The course itself the two laps round the park were ok except you had to run through ankle deep puddles thus starting with soggy wet feet. The hills were anything but pleasurable and put extra pressure on my back, so had to walk at some point. Downhill and flat not to bad and I made up some time there. The finish a bit of an anti climax, there was no finish line and therefore I didnt know where the line was? Overall a bit disappointing but that is only my opinion. Would I do it again no, it was a hard race and to get nothing to show for it was a disappointment. When I did the Blackburn 10k we got a lot more for our buck Including a bandana saying I beat Buncer!

Did the The Red Hot Toddy in 2019

Great event, well organised, lovely people. Got lots of free food and of course a hot toddy. I'd definitely run this race again.

Did the The Red Hot Toddy in 2019

First 2 laps involved running through huge puddle for 25 yards twice, then 10% climb over 2km with more gradual descent for 5km. Offers something different, would do again
Events in the United Kingdom
Running Events in the United Kingdom