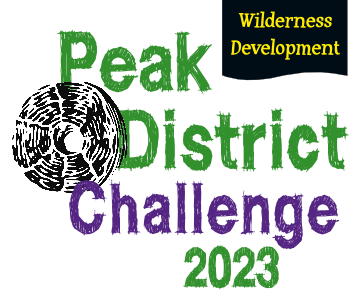 Save this event for later and come back to it when you're ready.
About
Experience the breathtaking scenery of the Peak District National Park on this endurance challenge. From 10k to 100k, every route will test your navigational skills. Enter individually or as a team and enjoy incredible views, qualified Mountain Leader supervision and a finisher's goodie bag.
Silver 75k, Gold Ultra 100k, Bronze Challenge - 50k, and 2 more
View details
Fri 13th Sep 2024 - Sat 14th Sep 2024
View logistics
Hathersage, United Kingdom
View location
Perks of booking with Let's Do This
We're #1 in customer satisfaction
The event experience
😍
Scenery
Based on location and reviews
Invite friends, earn credit
After booking your event, invite your friends to join you and you'll get £5 credit if they make it their first Let's Do This booking.
Where and when
Location
Hathersage, Hope Valley S32 1DU, UK
Start times
Sat 14th Sep 2024
Bronze Challenge - 50k:
8:00am |
Copper Challenge - 25k:
9:30am |
Back Before Dark - 10k:
6:15pm
Event summary
Here are the distances available for Peak District Challenge
Back Before Dark - 10k
£36
Copper Challenge - 25k
£69
Route information
The Routes
This event involves a series of increasingly difficult challenges, so make sure you sign up for the one that suits your skill set. From the most brutal 'Gold Ultra' route that involves 100k in 24 hours and 3,200 meters of elevation gain, to a more subdued 10k evening run - this event has something for everybody. All of the routes have incredible viewpoints and give participants a chance to take in the very best of the Peak District.
Gold Ultra Route
Starts at 09:00 on Friday and all contestants must finish by 21:00 on Saturday evening. This route involves 100k of off-road trails and a few serious ascents that total 3,200m. In order to finish this within the 24-hour time limit, you'll have to average 4kph.
Silver Route
Starts at 09:00 on Friday, and contestants have 24 hours to complete the 75k route. The trail covers 3,200 meters of elevation gain and some of the most stunning scenery in the Peak District.
*Please Note: Guides are not available on the Silver challenge during the daylight section, only at night.
Bronze Challenge
This is the perfect entry point for an experienced runner with little ultra experience looking to take their running to the next level. This 50k route starts at 08:00 on Saturday and gives runners 12 hours to cover the distance.
Copper Challenge
25k in 9 hours, offers participants a more achievable challenge and follows a route from Hathersgate, along riverside footpaths, all the way to Baslow and back. This route only involves approximately 700 meters in elevation gain, a much more manageable climb.
Back Before Dark
A beautiful evening 10k run on Saturday, where runners are racing against the sun to get to the finish line. Runners start at precisely 18:14, giving them exactly 1 hour until the sun sets at 19:14.
Please Note: Participants in the longer events are encouraged to enter in teams of 3 - 5, and if they are entering with fewer than 3 people they will need to prove their navigational skills prior to the event by registering for a course or by describing their prior experience.
What's included
A full stew supper
Goody bag
Full safety and organisational support
Water stations
A pre-walk registration and briefing, along with the route guides that you need
T-shirt & finisher's medal (if purchased Finisher's Pack)
Kit guidance and advice
A scenic and challenging route, and all pre-event planning
Professional photography
Cash discount voucher for Wilderness Development
Tracking for each team on the 25k or longer routes
How to get there
Hathersage, Hope Valley S32 1DU, UK
Get full directions
Public Transport
Hathersage Train Station is less than a 10 minute walk from the event site, so it is highly recommended that participants arrive by public transport.
If you want to take part in the event and use public transport, the last trains home from Hathersage on Saturday (last year) were at 22:41 to Manchester, 23.15 to Sheffield.
Please note: There is an additional fee for parking so it is highly recommended that participants arrive by public transport.
Parking
There is an additional fee to park at the event which can be purchased on the day with cash.
Accommodation
Participants and their supporters are also encouraged to spend the night in Hathersage at any of the local accommodation and take advantage of the local facilities and our celebration day before heading home the next day.
Event day logistics
Schedule
Friday
21:00 Gold & Silver Routes Start
Saturday
08:00 Bronze Challenge Start
09:30 Main Wave for the Copper Challenge Start
10:30 Second Wave of Copper Challenge Start (Runners and fast walkers)
18:14 Back Before Dark Start
Please make sure to arrive well before the start of your race to give you enough time to get parked, registered and warmed up.
Age Requirements
Participants must be the following ages to enter each event.
Gold Ultra: 20+ (20 year olds must be part of a team including at least one person 21+)
Silver: 18+
Bronze: 16+ (16-17 year olds must be accompanied by their parent or legal guardian, or join a led group with a guide)
Copper: 12+ (12 – 15 year olds are permitted as part of a led group, but not in self-navigating teams. They must be accompanied by their parent or legal guardian. 16 – 17 year olds must be accompanied by their parent or legal guardian, or be in a group led by a guide)
Back Before Dark: 12+ (12 – 17 year olds must be accompanied by their parent or legal guardian)
Kit
Mandatory Kit List
Waterproof jackets with taped seams and hood. Softshell or "coated" products are not suitable.
Waterproof trousers with taped seams.
Walking boots or shoes with a good tread and ideally with high ankle support.
An extra, spare warm jumper/fleece/primaloft, not worn at the start (not compulsory for 10k Back Before Dark event.) Real down not sufficient
Any personal medication you need, eg Inhaler, Epipen.
A headtorch per person. A good quality headtorch will make a big difference to your speed and safety overnight.
Adequate food and drink to last until the first "food" checkpoint. (Not compulsory for 10k Back Before Dark event)
Hat and gloves
Each self-navigating team (including teams of 1) must also carry:
Waterproofed physical maps of the Peak District eg British Mountaineering Council Dark Peak, or both Ordnance Survey Outdoor Leisure Dark Peak (known as "OL1") and White Peak ("OL24"). Electronic mapping and the route guide provided are not sufficient on their own.
Minor first aid kit including blister and wound dressings. This can be self-assembled or shop-bought.
A spare headtorch and adequate spare batteries, including for Copper and solo challengers.
Separate, spare emergency food, not intended for consumption. (Not compulsory for 10k Back Before Dark event)
Whistle
Compass, for all teams except Copper Challengers. You are strongly encouraged to purchase a "reputable" brand of compass (e.g. Silva)
Charged and waterproofed mobile phone (such as this 80g option). (Not compulsory for 10k Back Before Dark event)
Emergency Shelter large enough for the whole team
Aid Stations
There will be aid stations every 10k on these routes. They will be stocked with water tops ups and refreshments. There will be no full meals provided at these stations but there will be 'grazing style' food and refreshments to keep participants going round the course.
Navigational Experience
All entrants must have some navigational experience but for Gold and Silver routes, entrants must prove this experience by submitting the navigation courses completed or the names and dates of previous solo overnight navigation events.
For the Silver, Bronze and Copper routes, there is the option of joining a guided group
Spectator Info
Entrants are not permitted any additional external support, e.g pace runners or additional personal crews.
The best way for your supporters to see and support you on the way round the course is by volunteering on the event.
FAQs
Is fundraising compulsory for the Peak District Challenge?
No, you can take part just for fun. There is no minimum sponsorship or compulsory donation.
Do I need to provide my own support team for the Peak Challenge?
Participants are asked not to bring a personal support team, but rather are asked that their supporters volunteer for the entire event and help support multiple teams.
Are there entry criteria for the Peak District Challenge?
Yes, if you are planning on completing this event as a Solo or Duo entry then you will need to prove you have prior navigational experience and that you can safely complete the challenge. There will be courses available and if you would like to register for one please reach out to Peak District Challenge directly. To enter the 25-100km Peak District Challenges as a solo or duo team, you must have successfully completed a comparable "qualifying" walk or run in the 18 months prior to the Peak District Challenge. Your qualifying walk/run does not necessarily need to be part of an organised event. Qualifying events must be: - Completed as a solo or duo entrant (matching your entry to the Peak District Challenge) - of 50km or longer (25km or longer if entering the copper challenge) - require navigation and not follow a way-marked route - include a section at night, (for all levels except copper) - not be all on paved roads
What are the grid references for the checkpoints for the Peak District Challenge?
These are emailed to participants 7 days before the event takes place. 7 days before the event has been chosen to make it long enough to copy it on to your own maps, but deliberately not long enough to give you time to recce the whole route in advance. Navigating yourself between checkpoints is a key part of the challenge.
What is provided at checkpoints at the Peak District Challenge?
Water refills, light snacks, sandwiches, cold pizza, sweets, cake and energy bars as well as pasta pots and other snacks. Please note there will not be a full meal provided at these stops, the food will be 'grazing' style to keep you nourished until the next checkpoint.
Can I leave my bag in Hathersage HQ whilst I'm taking part on the Peak District Challenge?
Yes, you are allowed to store clearly labelled bags in HQ, but are encouraged not to leave any valuables as the Peak District Challenge can not be responsible for them while you are gone.
What if I struggle to maintain the target pace on the Peak District Challenge?
The team at Peak District Challenge will do all they can to accommodate you and your race speed, however volunteers are not able to stay at checkpoints indefinitely and therefore you must make every effort to stay on target or sign up for the appropriate event. If you are an hour after the target time then you will receive a 'warning' and if you are any longer than an hour over the target time then you will be transported forward by a car until you are up to speed and able to continue on target. On some challenges, there is scope to drop down to a shorter route – for example Gold Ultra entrants can drop down on to the Silver route.
Is there parking at Hathersage for the Peak District Challenge?
There is pay and display parking a short distance from the event but it is limited. Participants are encouraged to take the train that is much closer and comes directly from Manchester and Sheffield.
Is there any accommodation available at the Peak District Challenge?
Yes, there is lots of good B&B style accommodation in Hathersage. If your supporters volunteer to help organise the event, they will also be welcome to camp in the event base on the Friday night while the race is ongoing. You could check out the local Youth hostel. There is also camping at North Lees (about 1.5 miles away).
Reviews
D
Well organised event
MC
Well organised, clear instructions, pre race day safety briefing and medical forms was a very good idea to ensure maximum sleep on the day of the race. The HQ was perfect, plenty of food and drink, all support team brilliant there and at checkpoints, they couldn't do enough to help. I will be recommending this event to all. Thanks
JS
The let's do this team we're amazing. All the help and advice from training both endurance and strength to nutrition. The team really made it a personal experience and was like being part of something inclusive. I would highly recommend them to everyone who is planning an event or participating
D