Chiltern Valley Winery & Brewery Sportive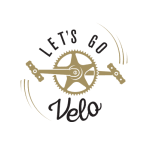 Booked 1 time in the last week
About
Weaving through the breathtaking greenery of Chiltern Valley is sure to enhance your cycling experience. This scenic route provides both challenging climbs and rewarding sweeping descents. Beginning and ending at the Winery and Brewery means you can treat yourself to a post-race beer.
Half Pint, and Full Pint
View details
Sun 8th May 2022
View logistics
Henley-on-Thames, United Kingdom
View location
4.1
(13 Reviews)
All reviews
Perks of booking with Let's Do This
We're #1 in customer satisfaction -
The event experience
😍
Scenery
Based on location and reviews
Where and when
Location
Old Luxters Barn, Hambleden, Henley-on-Thames RG9 6JW, UK
Start times
Races summary
Here's what races are available for Chiltern Valley Winery & Brewery Sportive
Route information
The Chilterns is a top UK cycling destination comprising beautiful rolling countryside, providing challenging climbs and rewarding sweeping descents.
Both routes take riders through beautiful and picturesque country villages including filming locations for Midsomer Murders, Vicar of Dibley, Lewis, Miss Marple, Jonathan Creek, and passes through Cobstone Windmill featured in Chitty Chitty Bang Bang.
Once back at the Event HQ, enjoy the Chiltern Valley Winery and Brewery's very own produce.
The course is split into two route options. The Fun Ride or Half Pint, which is 35 miles with 723m of elevation and the Challenge Ride or Full Pint which is 57 miles with an elevation of 1,365m.
What's included
Event centre facilities and parking
Mechanical support
Medical support
Full route marking
Rider public liability insurance
Feed stations
Pick-up wagons
On-site catering
Official event photography by MJF Photography
Food and refreshments for sale at the finish
How to get there
Old Luxters Barn, Hambleden, Henley-on-Thames RG9 6JW, UK
Get full directions
Parking
Parking is available directly opposite the venue. There will be an event helper to guide you to your space and participants arriving in 4x4s will be asked to parked on the grassy area through the gate (you'll be directed upon arrival).
Event day logistics
09:00 Registration opens
09:30 All races start
Please arrive at least 30 minutes before the race begins to ensure there is plenty of time to complete the registration process.
Age Restrictions
Entrants under the age of 18 will only be allowed to participate in this event with the consent of their legal parent/guardian who must sign the Event Registration Form or purchase a ticket on behalf of the under age rider.
Entrants under the age of 16 must be accompanied at all times by an adult who is responsible for them.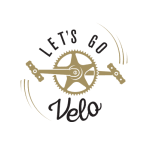 Let's Go Velo
LetsGoVelo is a cycling holiday and events company that provides bespoke cycling experiences for all abilities and ages. Cycling with LetsGoVelo is about new challenges, experiences, developing skills and gaining an enormous sense of achievement and progression in your ride ability. We support you every step of the way helping you to achieve everything you have set your mind to.
View more Let's Go Velo events
Kit List
ID in case of an incident
Food and energy drink (although there will be food and drink available at the feed stations en-route)
Money/credit card
Mobile phone
Basic tool, ideally with a chain-splitter
Pump, tyre levers and spare inner tubes (we always carry a couple of spare tubes)
Helmet (mandatory). If you do not have your cycle helmet then you will not be allowed to ride.
Clothing appropriate for the weather and time of year
Bring sun-cream to apply if the weather is still looking warm and sunny
GPX device or mobile phone with maps. There will be some printed versions of the route available at rider registration on the day
FAQ's
Where can I access race photography at the Chiltern Valley Winery & Brewery Sportive?
All race photography will be uploaded to the Let's Go Velo website and the event Facebook page.
Will there be refreshment stations at the Chiltern Valley Winery & Brewery Sportive?
Yes, there will be refreshment stations about every 20 miles which will be will stocked with homemade snacks and water.
What happens after the Chiltern Valley Winery & Brewery Sportive?
Afterwards, the Chiltern Valley Winery and Brewery are putting on a hot buffet BBQ which will be available to purchase.
Is there any kit that is required for the Chiltern Valley Winery & Brewery Sportive?
A helmet is mandatory, and riders will not be allowed to compete without one.
Can I enter the Chiltern Valley Winery & Brewery Sportive on the day of the event?
Yes, if the event is not sold out, you may enter on the day. Please note that only cash will be accepted as payment.
Reviews
Did the Half Pint in 2021
Event was really well organised and friendly.Only concerns were that the course had lots of potholes and bad road surfaces. In combination with the damp conditions this made the event quite sketchy at points.
Did the Full Pint in 2021
Good course but was really disappointed not to get a medal at the end. Felt like I was missing that sense of achievement. Also the parking wasn't great given that the entrance and start of the course were the same point - nearly got taken out by about 20 cyclists!
Did the Full Pint in 2021
It was well organised, but the route was terrible, lots of crashes and flat tyres. 90% was on bridleways, not a good idea. Should have brought my mountain bike!!!
Did the Full Pint in 2021
Great event, very well organised, very well looked after from the event organiser to all of the event staff. Very good, challenging route with just a few lanes being a bit rough but kept everything almost free of traffic. Also great beer and burgers at the end. Would definitely recommend it and would do it again.
SD
Did the Full Pint in 2019
I signed up to the full pint this year in 2019 a day after the Blenheim Triathlon in fact. The venue is great at Old Luxters Barn and the parking is well set up after having overflow options. The organisation appeared very well organised and the route decent with a mix of hills etc.Unfortunately I went through both inner tubes I had so required a sweep up with the wagon at around the halfway mark which happened to be 2 miles from the start so fortunate that Toby helpfully cam to pick me up in no time at all. Excellent service.I was gutted I couldn't finish but I will be back next year!
Did the Half Pint in 2019
Very well organised, responded quickly when had a query, super location & great course, tough hills beautiful countryside & well signposted... so good to finish back at the brewery for a delicious cold beer.. would definately do it again..
Did the Full Pint in 2019
Great event - weather was lovely and the scenery amazing. Good atmosphere at the start and finish - organisers great very helpful and friendly. Some of the road surfaces were interesting but that is not down to the organisers but the council!!! Would definitely do it again.
Did the Half Pint in 2019
Thanks it was well organised and sign posted. The only down side was the hills - though to be expected! But also lots of the roads had debris from trees or gravel on them. Some clearer roads on the route would have been safer and more enjoyable at times. I also was led to believe from the facebook advertisement that there was a free beer at the end, feel like I read that somewhere, so was somewhat disappointed to have to buy it at the end- maybe next time!! Thanks though, generally a really fun morning cycling!
Did the Half Pint in 2019
great ride beautiful scenic route, well organised, super to start & return to brewery & winery with lovely beers & food... well received after tiring ride...
Did the Full Pint in 2019
This was a great route, but the road surfaces were horrendous! Whilst I know this is not the fault of the organisers, it made it quite tough at times. It was well signposted and the 2 stops were at good points of the route. Organisers were very friendly and helpful. Not sure I want to attempt the hill at Ibstone again, but it's in a glorious part of the country!
Recent Questions
ku
ktjonesuk@aol.com undefined
5/28/2019
Hi what is the actual distance of the full pint? On your website it is advertised as 70 miles and then 57miles. Not sure which it is?
SE
Hi there, so sorry for the confusion. The full pint distance is 57 miles.
LG
Do you do entries on he day?
SE
Hey there, just to let you know, yes they do have entires on the day, if the event is not sold out and CASH only. All the best!
JM
I would like to join the Half pint please this Sunday - can I see if there are any spaces available with non starters ?
NB
Hi I was due to ride tomorrow but had to cancel as shattered a bone in my elbow 2 weeks ago and had to have surgery. My friends are still doing the Sportif and I wondered if it's feasible to arrive and wait for them to finish or are there no facilities. Good luck to everyone cycling Nickey
LH
checking that LINDA HOLGATE & JANET HARVEY-MOTT are registered for Chiltern Valley Brewery & Winery Sportive tomorrow @nd June as have not received entry tickets.