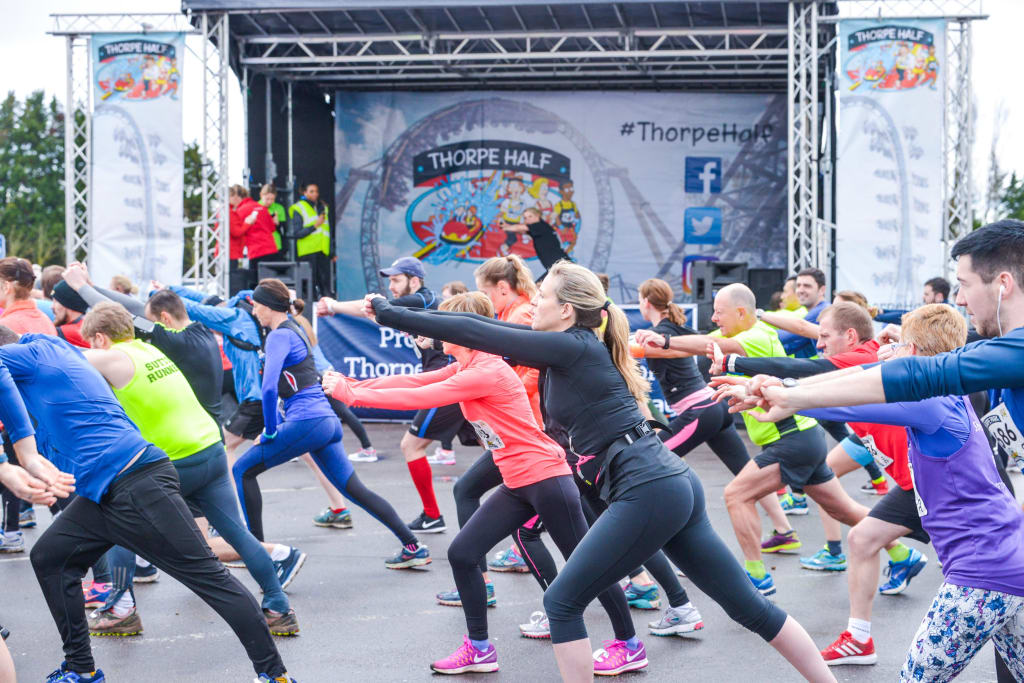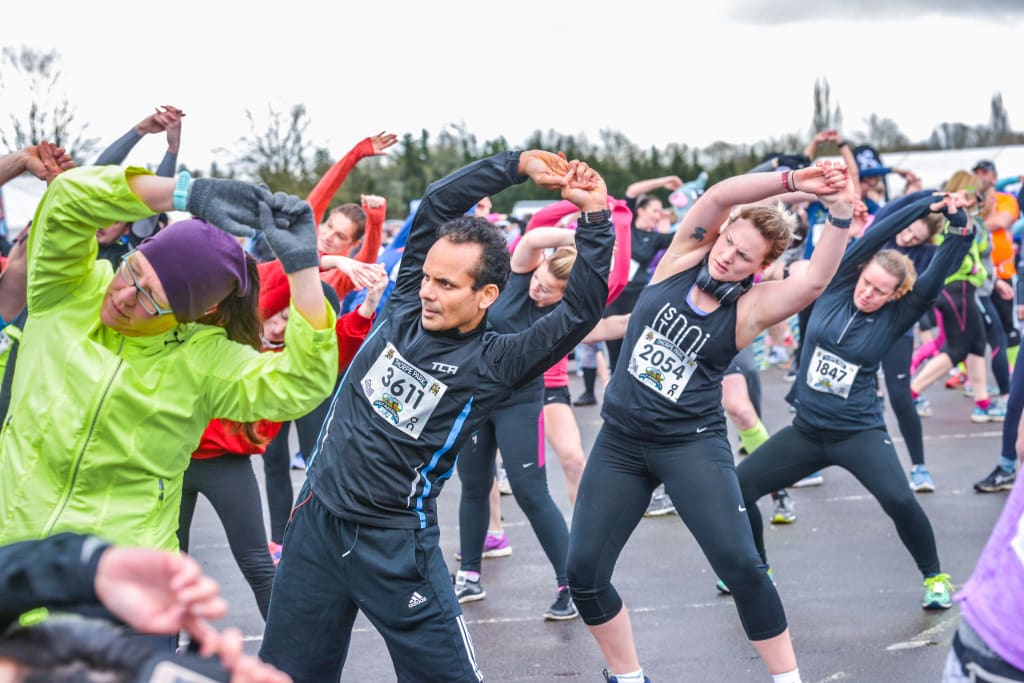 Thorpe & Egham 10k & Half Marathon
Why book with us?
Official booking partner

Best price guarantee

Free injury protection
Have a question? See our Help Center
We're #1 for customer satisfaction
Push your limits in this quick Half Marathon along Surrey's country roads. Perfect for distance-runners of all abilities, the route winds along Surrey's peaceful country roads. Come to make your half marathon debut or for the limited edition finisher's t-shirt.
Review summary
Course

Organisation

Atmosphere
"Nicely done race on what was a lovely morning. Very impressed with the 1:40..."
"Everything from signing up online to crossing the finish line was so well..."
"Fantastic event, well organised and plenty of info leading up to it. Race..."
How to enter the Thorpe & Egham 10k & Half Marathon
Thorpe & Egham 10k & Half Marathon routes
The course passes over the M25 before runners will speed through the scenic country roads of rural Surrey. All roads involved in the race will be closed to traffic.
This Half Marathon has been ran by two Olympians and is a notoriously quick course, making it perfect for those looking for a PB.
There will be course marshals throughout the race and distances will be clearly marked.
Frequently Asked Questions
Where can I access official photographs?
RunThrough's official photographs will be uploaded to their Facebook page, www.facebook.com/runthrough. Be sure to head over after the race to see if you've been snapped.
When can I see my race time?
Race results will be uploaded to www.thorpehalf.com following race's conclusion.
When is the race start?
The race start is at 9am, but make sure to be there at least 45 mins before so that you can register and be comfortably prepared.
Have a question? Get answers from our team.
Is your question about booking your place? See our Help Center
Thorpe & Egham 10k & Half Marathon weather forecast
Light rain in the morning.
High chance of rain
Moderate breeze possible, up to 13mph
Meet the organizer
#13
RunThrough are ranked #13 in the UK out of 378 organizers
RunThrough are a running community-based in London, inspired & led by a small passionate group of running geeks. We organize events all over the UK's capital and the North West of England.
Other events from this organizer
Thorpe & Egham 10k & Half Marathon reviews (80)
Course

Organisation

Atmosphere
Did the Half Marathon in 2019

Everything from signing up online to crossing the finish line was so well organised. Staff were very friendly and the road closed course was something you don't get to do that often. Goodies at the end were brilliant as well. Would definitely recommended to anyone looking for a Half marathon

Did the Half Marathon in 2019

Fantastic event, well organised and plenty of info leading up to it. Race number was posted so less stress on the day. Pacers on course were very good and the event village atmosphere was really good. All this and the roads were closed!

Did the Half Marathon in 2019

Absolutely fantastic event, brilliant atmosphere. Had an amazing pacer who kept us on target and gave words of encouragement as went along- couldn't have gone as fast without him

Did the Half Marathon in 2019

Granted the weather (sun/no wind/cool) played a big part to make it a even better day, but I would highly recommend this HM. Start/Finish location was great. Open field (Cricket ground), plenty facilities of all kinds and needs, plenty toilets despite the queues at peak time and great coir band. Course was relatively flat with 1 hill and a few slight hills, no thing major to get you behind your time. Well signed and plenty marshals allround. 3 water stations (would have preferred 4 and maybe supply gels, albeit like to take my own on course). All in all one of the best HM I have done. Highly recommended.

Did the Half Marathon in 2019

Good atmosphere in the village, sign posts to the bag drop couldve been improved as found myself wandering for a bit to find it. Good entertainment in the build up. Nice flat course with friendly pacemakers too! Overall a nice course - would do again!

Did the Half Marathon in 2019

Brilliant event. All road, with a few small hills, with really good pacers so overall a fast course. Excellent organisation and voluteeers around the course and the start/finish runners village at Egham cricket club was really good this year with a rock choir and prerace warm up. Highly reccomend!

Did the Half Marathon in 2019

Terrific race, really well organised, coaches ran like clockwork, event started bang on schedule... cant ask for much more from an event... only fault I could find was the 12mile marker came about 200m too early

Did the Half Marathon in 2019

Well organised, clear route - good mix of hills and flat sections made it challenging but not too difficult. Could have been clearer on logistics (parking mainly) at the new start venue for a non-local leading up to the event, but clear once sent through 24 hours before. Great atmosphere created a challenging but not overly competitive feel. Would do again having also done 2017 & 2019.

Did the Half Marathon in 2019

This was a really enjoyable race thou quite hilly

Did the Half Marathon in 2019

Nicely done race on what was a lovely morning. Very impressed with the 1:40 pacemaker who worked very accurately. Could have possibly done with more coaches to get the runners to the start from Staines but made it with 25 minutes spare so no problems. Good atmosphere, and clear roads. Will do this one again. Thanks to all the organisers. Andrew Stent
Events in the United Kingdom
Running Events in the United Kingdom