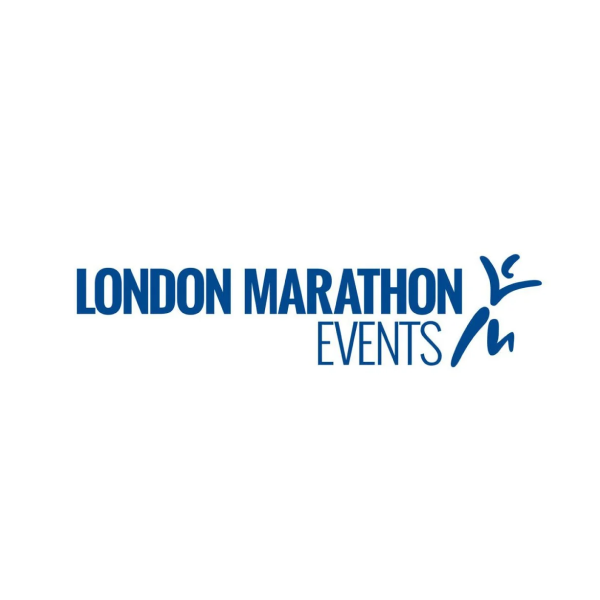 Event passed
See results and photos
About
Head down to London for this flat and fast 10K taking in bucketloads of the city's best known attractions. This is a great event to kick off your summer racing schedule with, and if roaring crowds and finisher's goodies aren't enough for you, you'll even have a chance to see Sir Mo Farah in action.
Sun 11th Jul 2021
View logistics
London, United Kingdom
View location
4.5
(4 Reviews)
All reviews
Perks of booking with Let's Do This
The event experience
💨
Elevation
<5m elevation gain per km
Where and when
Location
ST.JAMES'S PARK STATION, 55 Broadway, Westminster, London SW1H 0BH, UK
Start times
Races summary
Here's what races are available for Vitality London 10,000
Route information
The race Starts on the Mall and will finish right in front of Buckingham Palace. Participants can expect a course going past the cities of Westminster and London, taking in iconic sights not limited to St Paul's, Big Ben, and Westminster Abbey.
Your 5K split will be recorded. there are two water stations and 4 medical stations along the route.
What's included
On finishing, all runners will get a a goody bag, complete with medal and T-Shirt.
How to get there
ST.JAMES'S PARK STATION, 55 Broadway, Westminster, London SW1H 0BH, UK
Get full directions
Green Park is served most conveniently by Green Park and Hyde Park corner on the underground, while Picadilly Circus, Charing Cross and Victoria are also within a reasonable distance. Marshals will be on hand to help with directions to the start area at some of these stations.
Driving to the event is strongly discouraged - the route will be closed from 8am, while parking will be extremely difficult to find nearby.
Event day logistics
The Start
The race will start in waves. Runners start on The Mall, by kind permission of The Royal Parks, and finish in front of Buckingham Palace.
The marshals will direct you to the start zones according to your running number. Line up in the start zone that matches your letter and colour at the appropriate time. Remember that your timing device on your shoe will give you an accurate time regardless of which wave you are in.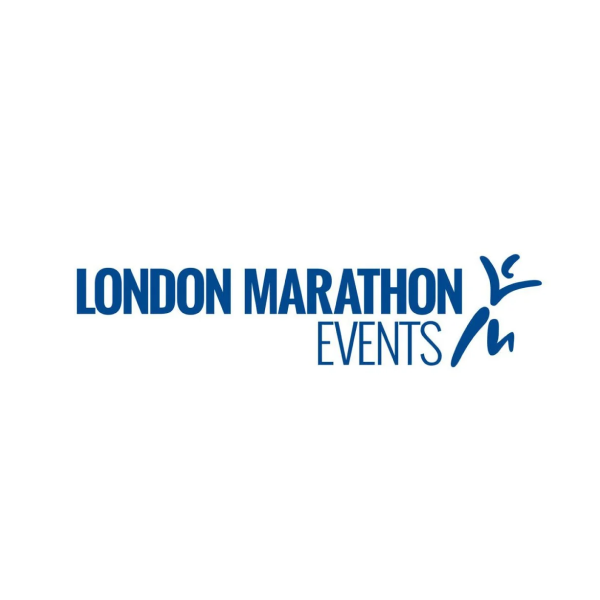 London Marathon Events
The team behind the Virgin Money London Marathon also organises a whole host of other great events including Prudential RideLondon, The Vitality London 10,000 & Westminster Mile, Children with Cancer UK Swim Serpentine and our newest event, The Vitality Big Half.
View more London Marathon Events events
Spectator Info
The course is perfectly suited to spectators. A particularly good spot to watch the action can be found at the Strand, where you'll have two opportunities to glimpse competitors.
After the race, the best place to meet back up with competitors is at Green Park. Alphabetical Signage will be on show to differentiate each assembly area , so predetermine a letter to meet at beforehand to make things easy!
Kit List
Your running number
Pin your number to the front of your T-shirt or running vest using the safety pins provided in your pack. Your running number has a coloured background with a zone letter. This indicates your zone at the start. Spare pins will be available at the information point in Green Park on the day.
You must not use someone else's number, nor let someone else use yours. Imagine the anxiety caused to either set of relatives and friends in the event of misidentification should there be a medical emergency.
IPICO Sports Tag timing device
Your tag is enclosed with your Final Instructions magazine. It must be fixed to your running shoes using the provided wire twist ties. If you need additional instructions, or wire twist ties to fix the IPICO Sports Tag, these can be collected from our information point in Green Park on Race Day.
The tag contains a passive transponder and this will be used to provide your finishing time. If you do not wear your tag then the system will not record you finishing and therefore we will not be able to provide you with a finishing time. Official results will be based on the elapsed time taken by each runner between crossing the mats at the Start Line and the Finish Line. When you cross the Finish Line, we have teams of helpers to remove the tag from your shoe – you do not need to do anything apart from follow the marshals' instructions. Please do not fix the tag through your shoelaces; if you do we will have to cut your laces to get the tag back!
FAQ's
How do I enter the Vitality London 10K?
You can buy standard entries for the Vitality London 10k including a discount for UK Athletics members, but don't wait too long as standard entries sold out last year. There also many charity places available if you'd like to support a cause you care about.
When will I receive my race pack for the Vitality London 10K?
Race packs will be posted to all participants two weeks before the event. If you haven't received your race pack you can contact the Organiser to arrange a replacement, or you can collect a replacement pack on the morning of the race from the information tent in Green Park.
At what time does the Vitality London 10K start?
The Vitality London 10,000 will start at 10am. Please aim to get to your start area no later than 30 minutes before the start time. We recommend arriving at least an hour before the race starts to familiarise yourself with the course, and find the bag drops and toilets.
How do I get to the start?
The Vitality London 10,000 starts and finishes in Green Park in central London. We recommend taking public transport to the start as parking options are limited. Green Park and Hyde Park Corner are the nearest tube stations.
What time does the race start?
A. The start time for the 2018 Vitality London 10,000 will be available in due course. Runners are advised to arrive at least an hour before the race start time in order to get their bearings, find the baggage tents, locate the toilets and find out any last-minute details about the course.Q.
When will I receive my race pack?
A. Race packs will be sent via Royal Mail post two weeks prior to Race Day.Q.
What will be included in my race pack?
A. Your race pack will include your running number, IPICO Sports tag, Final Instructions booklet, baggage bag, safety pins and wire twist ties.Q.
What happens if I do not receive my pack in the post before Race Day?
A. If you have not received your race pack in the post two weeks prior to Race Day please contact the helpdesk, who will be able to issue you with a new pack, on 020 7902 0200. If you are unable to contact the helpdesk more than a week before the race, we will not be able to post a new pack to you. In this instance you will need to collect a race pack on the morning of the race from the Information Tent in Green Park.Q.
What time do I need to get to the start area?
A. Please aim to arrive no less than 30 minutes before your start time.Q.
What are the nearest stations to the start?
A. The assembly area for the Vitality London 10,000 is in Green Park. The nearest Tube stations are Green Park and Hyde Park Corner. Piccadilly Circus, St James's Park, Charing Cross and Victoria are also within walking distance.Q. Where can I park near the start/
finish area?
A. We do not recommend driving as parking in the area will be difficult. Public transport is the best option, but do check for any possible weekend engineering works before you travel at www.tfl.gov.uk/check.Q.
How will I find my start wave?
A. Confirmation of your start wave will be included in your race pack, which will be sent out two weeks prior to Race Day.Q. Are there drinks available on the course,
and where?
A. Buxton Natural Mineral Water will be available to runners at the 3km and 6km marks of the race. Buxton Natural Mineral Water will also be available in the assembly area in Green Park.Q. Are there toilets along the course,
and where?
A. There are no toilets along the course. However, there will be toilets available to runners in the assembly area in Green Park. Please make use of these before making your way to the Start Line.Q.
Where is the finish area?
A. The race starts and finishes in St James's Park.Q. How can I meet up with friends/
relatives after the race?
A. You will be directed back to the assembly area in Green Park by the finish area marshals. Please arrange to meet your friends and/or relatives at a pre-designated point in this area after the race.
Reviews
I love this race so much! It's one of my favourite races in the year. I got a place via the parkrun entries but would happily pay the £35 as I think this is a good price for the race. The atmosphere is always really good. The start pens were a bit crowded this year but I think there were a lot more people taking part. The course is excellent and not too crowded once you get past the first mile. There are a few ups and downs but no major hills and the start and finish are in scenic, iconic places. I managed to PB this year which was great. I didn't leave anything in bag drop this year but from what I saw it was pretty crowded and definitely not as straight forward as previous years. I had someone pacing me and wasn't sure if they would make it through bag drop in time. The queue at the end of the race moved quickly and getting your goody bag wasn't too bad. The queue to have your shoe tag removed also moved quickly. Overall, I thought the event was brilliant and I'll definitely be entering again for many years to come!
An incredibly fast course for PB seekers, lots of lovely things to see on the route and great support from all of the volunteers.Good organisation from the get go, as lond as people stuck to their allotted times it was smooth running. The only downside is those that were at the back didn't get a goody bag, and even if they were lucky enough to get a goody bag they had extremely limited choice in sizes (due to people not taking the sizes they originally asked for), the same with the medals as some missed out on their hard earned medal. As a whole I thoroughly enjoyed it and look forward to challenging myself for next year 🙂
To park was buzzing when I arrived with people all getting themselves ready for their run. The weather was quite warm and sunny, people were queuing to join the run in a colour coded order, only saw 2 water stations which would normally be fine but it was rather warm today they did have at one point a shower on the side you can run through. I enjoyed the race very much today
A very good day out. Impressive course and a good host site, which made it possible for families to come and specatate
Recent Questions
JR
Can I wear headphones during this run?
Event passed
See results and photos