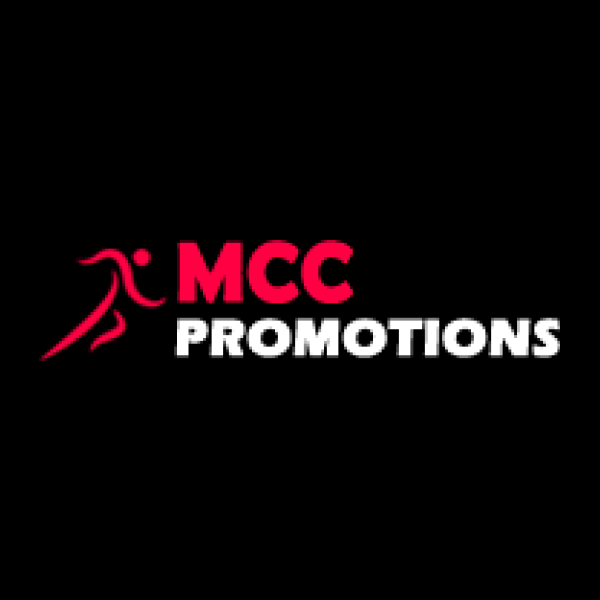 Booked 8 times in the last week
About
Take part in this friendly 10k on the south coast of England. Great for first time runners and running veterans alike, the multi terrain course tracks alongside Weymouth's award winning beach. Sign up for finisher's medal or for the sea breeze.
Sun 6th Mar 2022
View logistics
Weymouth, United Kingdom
View location
3.2
(18 Reviews)
All reviews
Perks of booking with Let's Do This
We're #1 in customer satisfaction -
The event experience
😍
Scenery
Based on location and reviews
💨
Elevation
<5m elevation gain per km
Where and when
Location
Riviera Hotel, Bowleaze Coveway, Weymouth DT3 6PR, UK
Start times
Route information
Runners will follow a course with a mixture of pathways and fields in an out and back structure and will begin at Bowleaze Green.
The route runs alongside the famous beach and runners will complete 2 laps before heading to the finish line on the pleasure pier.
What's included
Finisher's Medal
Trophies for top 3 runners
Toilets and changing facilities
Bag drop
Chip-timed
Fully marked and marshalled
First Aid Station
How to get there
Riviera Hotel, Bowleaze Coveway, Weymouth DT3 6PR, UK
Get full directions
Parking
There is ample parking in the local area.
Event day logistics
09:00 - 09:45 Registration at the Riviera Hotel
10:00 10k starts
You are advised to arrive well before the start of the race in order to collect your race number, drop your bag and warm up.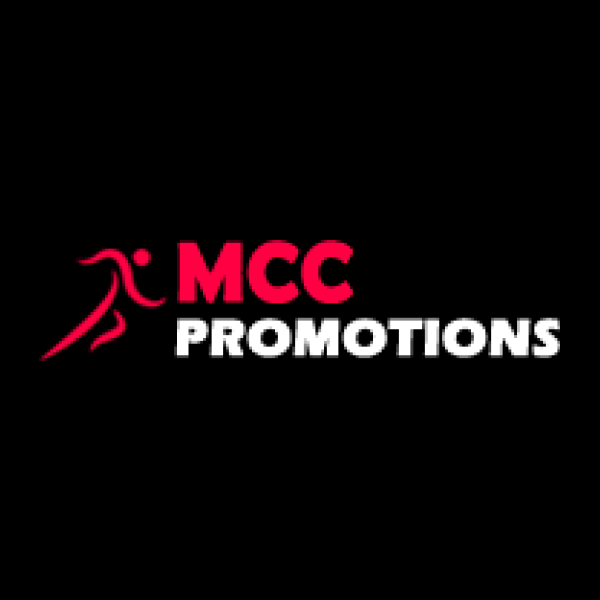 MCC Promotions
MCC Promotions have acted as sports consultants on over 100 televised boxing shows, with SKY TV's popular Friday Night Fight Shows, many sportswear brands, BP, and many sports clubs throughout the UK. The MCC Promotions 10K Run Series has proved a great success in recent years attracting over 10,000 runners each year throughout the UK.
View more MCC Promotions events
FAQ's
Will there be first aid onsite at the Weymouth Bay 10k?
Yes, there will be a first aid team on hand should any problems arise.
When does registration take place for the Weymouth Bay 10k?
All entrants must register before the race between 09:00am - 09:45am at the Riviera Hotel.
When can I access my race time from the Weymouth Bay 10k?
All race times will be provided after the race and uploaded to organiser website.
Will there be toilets or changing facilities at the Weymouth Bay 10k?
Yes, there will be toilets at changing facilities at the Riviera Hotel.
Reviews
Fab to be back to events and great camaraderie from runners, but unfortunately not one i would recommend. There must be a better way to make up 10k distance than running over a massive hill around a field 3 times at the start?! No chip timing, not very organised registration, toilet situation was a bit of a joke, its a shame as the weymouth seafront bit is a lovely place to run and could be a great PB race if they sorted the route out! Poor medal too - expensive given no goody bag or chips.
Really disappointed with this event. The planning / organisation was appalling - instructions stated toilets were in hotel, hotel stated runners shouldn't use their toilets, no instruction or direction to start line, numerous runners walking around in circles, no bag drop and finish line a mile away from hotel / car park, meaning a shivering walk back, the medal doesn't even mention Weymouth, just an MCC Run Series, and 4 days after the race, still no results. I've emailled and no response. No Facebook / website updates, no photos, no news, just radio silence.
Sorry Weymouth you were terrible, the worst race that I have done. Fly tipping in car park, Poorly organised registration, long disorganised internal hotel queues for toilets. Lack of direction to start. Very few mile/ KM markers. I'm not sure Weymouth even knew we were there, with the general publics lack of enthusiasm. Generic MCC medal and race number printed bib, that does not even have the word "Weymouth" on it,. No record of the fact I have been in Weymouth. 3 Days later no online race times even though I've sent 2 emails. Organisers need to view other local races to see how it's done! I'm surprised " Lets do this" put their name to this one- needs investigation
Good fun race, tough course in the first mile... But dig in and get rewarded with nice and flat and fast afterwards (wind dependent as its along the sea front!). Nice small race.
The beginning, well it is challenging especially as this year it was very windy. The rest of the course is flat and along the seafront. Lots of support from the general public. Plan to do it again next year and hope for kinder weather for the start! 😃
J
The worst race I've ever entered.The course involved laps of a field followed by a there and back along the seafront.On finishing I was presented with an awful t-shirt and the world's worst medal. I've seen better medals at school sports day and fun runs.Avoid unless you enjoy disappointment!
It was well organised although it was the first 10k Ive done where I had to avoid members of the public.
Brilliant race with great views! Registration area was far too small for 300 odd runners but other than that well organised
course - venue postcode needed to be more obvious, no online course map, first 1km+ was unexpectedly up and down a steep grassy undulating hill organisation - parking was a shambles really, bib numbers slow & chaotic, no signs to say where registration was, mo start line, no loud hailer, flat course was good though, marshallling good, no discernable finish line, no notice of what queue at finish was for, no timing given, distance was actually 6.4 miles (this isn't unusual on races I admit, medal and tee-shirt handout was very slow (it helps if tee-shirt size is already on your race number) atmosphere - yellow weather waning but if cancelled on day I suspect no information on cancellation would get transmitted to runners before travelling to venu Price was quite good at 15 and I hope the charity got something from this - thanks
The organisation of this event was a joke! Nobody new where the start was, no signage, most people thought the finish would be where we started from, Not!! I asked a Marshall on route where or if there was a water stop, they had no idea. Great venue for a run,poorly executed. Not good value.
Ask a question
Find out more from members of the community who did the event last year, or those signed up.
Is your question about booking your place?
Recent Questions
FB
Any chance of a late entry or entry on the day?
SC
Are entries available on the day and if so what time do you need to be there?
SC
I have entered but.can no longer do the race. Can I transfer my entry to a friend? Thanks
AW
Please could you advise if there are toilets near the start line? Thanks
SE
Hi there, just to let you know runners will be able to use the toilets at the Riviera Hotel, which is near the start. Enjoy the event!
AH
When will the results be available?
SE
Hi there. Just to let you know that you can find the results with this link - https://www.eventrac.co.uk/race-results/weymouth-bay-10k-10k-10-03-2019-10-00#anchor
R
I read in the Beacon that there was a walking category for the half marathon but cannot see this option online. Can you please confirm.
SE
Hi there, Just to let you know that you are welcome to walk the half marathon and you can just enter the normal way on the event page above. For the purposes of traffic management timeframes and marshal safety the maximum allowable time to complete the Sun to Surf Half Marathon is 5 hours. As the event will start at 3pm this will mean all runners and walkers need to be finished by 8pm. Best of luck!
R
This is the first time I have entered something like this. How serious do people take it? Is it open to all abilities or mainly for competitive runners!
SE
Hi there. Just to let you know that these runs are open to anyone of all abilities and there is usually a big mix between people who take it super competitively and people who are just hoping to complete the race without even looking at their time at the end. Best of luck!